Top 10 spirits in the world
December 5 marks the 80th anniversary of the repeal of Prohibition. Let's raise our glasses to the not-so-party-hearty-state of Utah, which on this date became the 36th state to ratify the 21st Amendment to the U.S. Constitution.
That wonderful piece of legislation repealed the 18th Amendment, which prohibited the "manufacture, sale, or transportation of intoxicating liquors...." GAYOT.com honors this historic day with its selections of the Top 10 Spirits in the World. These are the best "intoxicating liquors" that money can buy.
To life, liberty, and the pursuit of happiness.
1. Armagnac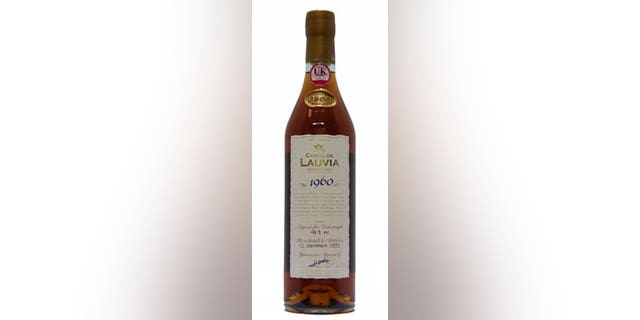 Comte de Lauvia 1960, $280
Birthed at the Château de Champagne D'Armagnac in Gascony, France, Comte de Lauvia Armagnac is distilled from the traditional Ugni blanc and Folle blanche grape varietals. It is then aged in black oak, where it extracts and develops flavors of figs, intense prunes and vanilla, along with hints of banana. The luscious nose is consistent with the flavors on the palate, with the addition of light floral notes coupled with raisins.
Dreamy and ethereal, mature yet intense, this Armagnac was developed through years of aging in the caves of France, and remains a spirit for the ages. Perfect for celebrations, sip it after dinner or with a savory dish like osso buco or classic Peking duck.
2. Calvados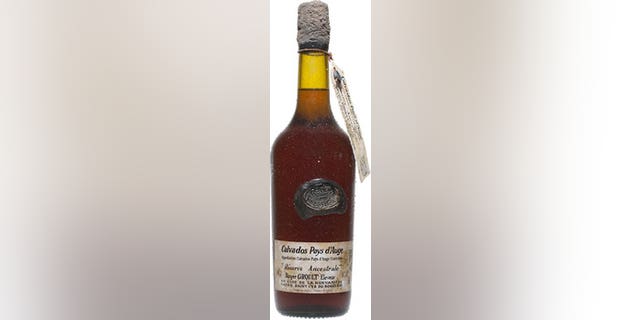 Roger Groult Reserve Ancestrale 50-Year-Old, $500
The complexities of this spirit lend it to a myriad of uses. Enjoy it as a rare digestif, on the rocks, neat or in a magical cocktail. The apple-based spirit's quality is the result of equal parts tradition and attention to detail. There are no pesticides or mechanical pickers used; instead, several generations of family insight since the mid-1800s have yielded a multi-stage process that involves the hand-harvesting of more than 50 varieties of apples. These stages include: le rodage — picking up fallen apples first; then la récolte — the shaking of the trees to dislodge the fully ripe apples; and last, la troisième — searching the earth under the trees to collect the strays.
It takes nearly 65 pounds of these apples to produce this 50-year-old dream Calvados. A hand-made, artisanal 140-proof treasure with intense aromatics, it offers deep rich earth and a touch of the sea, coupled with the smell of grade school books and a tender, finessed mouthfeel to be enjoyed and celebrated. It's a taste of history with a long finish — true to the land of Normandy from which it hails.
3. Cognac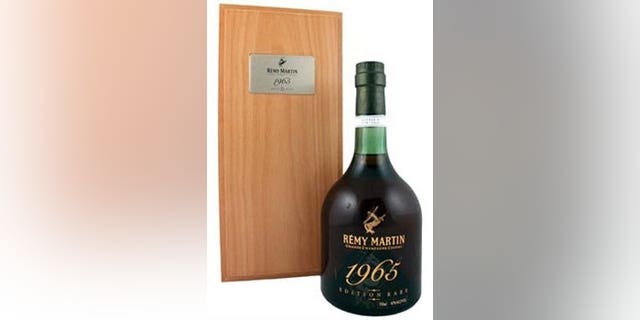 Remy Martin 1965, $1,000
Rémy Martin takes the greatest of the Champagne regions, both Grande Champagne and Petite Champagne, and uses their chalky soils and classic grape varietals to produce a spirit that can live not just for decades but for centuries. This rare meeting of the two regions is protected by the 1938 French law Appellation d'Origine Contrôlée, which officially recognizes and approves the blend. Rémy Martin signed the first agreement between these two regions in 1965, thus giving that particular year great meaning and historical significance. The resulting Cognac is born of the grape varietal Ugni blanc from the harvest of 1965.
The nose is faintly reminiscent of blueberries, as well as caramel, coffee and taffy covering a ripe red delicious apple. The palate is warm and the fragrance so intense that you can smell it while it's in your mouth. It finishes with more vanilla, orange zest, apples, figs and toasted almonds. Memorable, historic, classic, spectacular... may we have another, please?
4. Grappa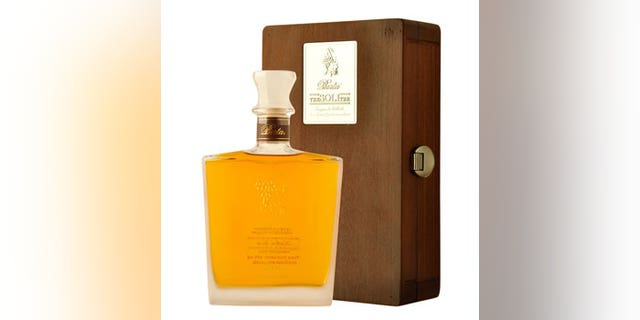 Distillerie Berta Tre Soli Tre 1998, $180
Born in the Mombaruzzo area of Italy's Asti Province in the wine growing region of Piedmont, Berta Tre Soli Tre is a stunning grappa. It presents the marriage of the king of Italian grapes, Nebbiolo de Barolo, and one of the great distilleries in all of Italy run by the Berta family. Most grappa is clear, but this one is the rich amber brown of the heartland.
This is a powerful spirit at 44% ABV and composed of richness derived from the Nebbiolo de Barolo. Shockingly ripe notes of blackberry and cassis together with vanilla and a touch of both apricot and sweet cherries engage all your senses at once. The nose acquires the bouquet of the Piedmont region while delivering to the palate an exceptionally balanced flavor profile finishing like a complex and delicious dessert.
5. Mezcal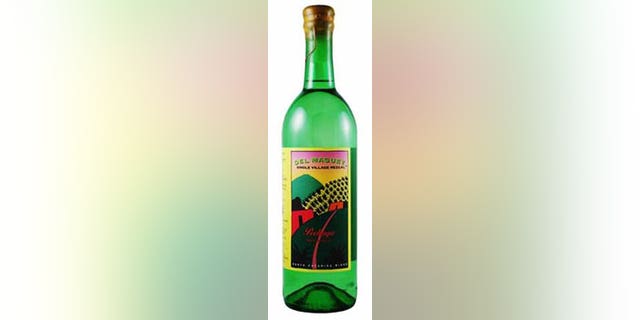 Del Maguey Pechuga, $200
One hundred percent certified organic and artisanal mezcal is all Del Maguey's founder Ron Cooper produces. The trendsetting visionary started changing the way the world viewed mezcal back in 1995. The Pechuga hails from ancient recipes passed to Del Maguey through the Zapotec people of Southern Mexico. Starting with a double distillate of Minero mezcal, they add 100 kilos of plums, apples, plantains, almonds, pineapple, and a handful of white rice as they begin a third distillation. The last touch is the hanging of a pechuga (chicken breast), cleaned and on the bone, above the distillation. The final product is unique with a hearty mezcal smokiness combined with fresh fruit aromas, an ocean-like breeze and a hint of basil. As complex as it sounds, its flavors meld together as a family — and fittingly, it is best served among family and friends.
6. Rum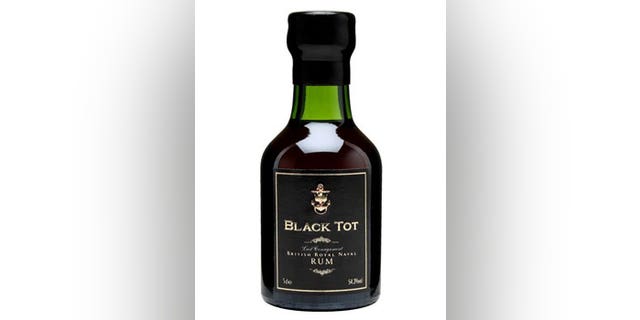 Black Tot "Last Consignment" British Royal Naval Rum, $1,000
This legendary ode to Black Tot Day comprises a blend of three separate flagons of West Indian rum from the stocks left over after the British Navy ended rum rations for British soldiers on July 31, 1970. Likely distilled in the 1940s, the original spirit came from Barbados, Guyana, Jamaica and Trinidad.
At 94.2 proof, this rum packs a wallop of flavor, aromas and historical significance. With a touch of chocolate and banana resting on a bed of condensed blueberry-chocolate-coffee, it is both unexpected and stunning. It finishes sweet and woody with a noticeable cigar flavor lingering, leaving one longing for a real cigar to accompany it as the perfect end to a wonderful day.
7. Scotch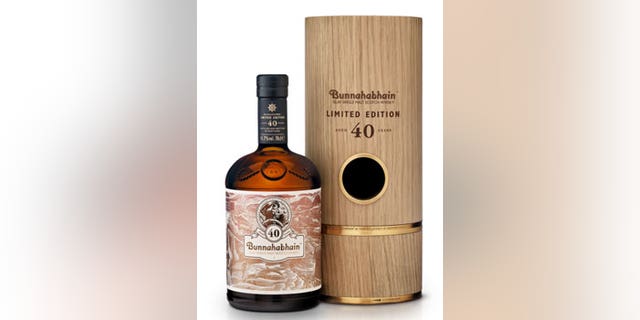 Bunnahabhain 40 Year Old, $3,000
A rarity from the mystical land of Islay, Scotland, this 40-year-old spirit is bottled from long-forgotten casks. The Scotch casks were originally filled for Glasgow spirits merchants J.G. Turney & Son back in the 1960s, but they were never delivered. A few barrels were recently discovered with only enough whisky to fill 750 bottles, so this expression of Bunnahabhain will not be seen again. Bunnahabhain's trademark fruitiness still wafts from the nose with light Islay peat and a balanced, soft smokiness. The complexity of this Scotch belies its age as it has strengthened and the aromatics blossomed. Tangerine peel and orange zest along with a tropical potpourri of mango, banana, guava, pineapple on a bed of vanilla bean and macadamia nuts converge on both the nose and palate. If only humans could age as gracefully as this superb single malt.
8. Tequila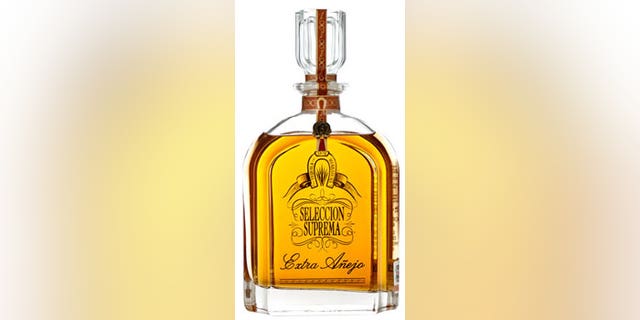 Herradura Seleccion Suprema, $350
Since 1870, the Lowlands distillery of Herradura has made world-renowned tequila. The Selección Suprema Extra Añejo is the jewel in its crown and is credited with starting the Extra Añejo category. The double-distilled, 100-percent Weber blue agave, Extra Añejo Tequila is aged for a full 49 months in American oak barrels.
Prepare your senses for a treat, as the color is a rich amber-gold with flecks of chocolate brown leading to a nose equally compelling. The scent of apple spice cake with a dark chocolate sauce, accompanied by fresh cherries and vanilla, makes one wish they could eat the spirit, too.
The palate is substantially more complex than the formidable nose, adding cigar box, agave, espresso-caramel, toffee and both dried fruits and toasted nuts. The finish caresses your whole body. Its silky and viscous mouthfeel gives way to a finish that is both long and unforgettable.
9. Vodka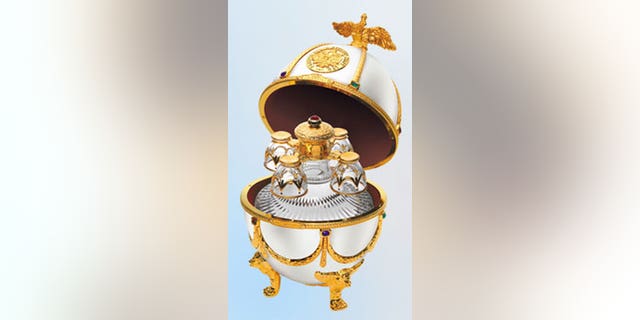 Imperial Collection Faberge Egg, $1,400
Honoring the best in life takes time, patience, skill and good taste. The Peter Carl Fabergé-inspired decorative egg cases that house this premium Russian vodka pay homage to such greatness. Commissioned by the Russian Ladoga Group and based on the traditions of Russian high society, these classic works of art come in pearl, sapphire, ruby and emerald finishes, and hold four matching Venetian-glass shot glasses as well as the vodka decanter.
The water used in the vodka's production is sourced from Lake Ladoga, the largest freshwater lake in Europe. Other local ingredients include wheat and rye. The spirit is distilled five times through birch charcoal and another few times through quartz sand. The last step is filtering the vodka through algae, its moisture adding further to the purification process. The smoothness is astonishing and to be expected from this unique, spare-no-expense vodka.
10. Vodka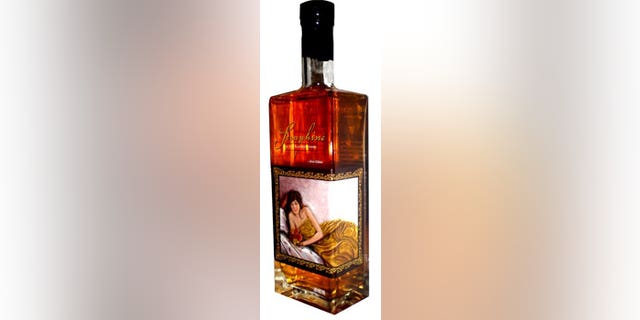 Seraphine Chai Tea Vodka, $150
The newest product on this list, Seraphine Chai Tea Vodka, first went on sale in November of 2012. Based in Madison, Wisconsin, Yahara Bay Distillers aimed for and hit the bull's eye with a tripartite approach to this spirit.
Their first job was staying with and protecting their artisanal roots by using only the best ingredients and distilling in true small batches with their 90-gallon copper still. Second came the task of crafting a spirit of distinction by making a chai-flavored vodka from locally grown product. Third, Yahara Bay teamed with contemporary Brazilian artist Jônatas Chimen for the label design and art. The Chai Tea Vodka itself is true to its organic black chai roots, and the smooth backbone of this artisanal vodka takes your senses to a calm zone.
This limited release comes in a handmade wooden box, and the bottle is signed by the artist.
Check out more information on the world's best spirits.
More from Gayot.com