Costco is selling a $6,000 doomsday meal kit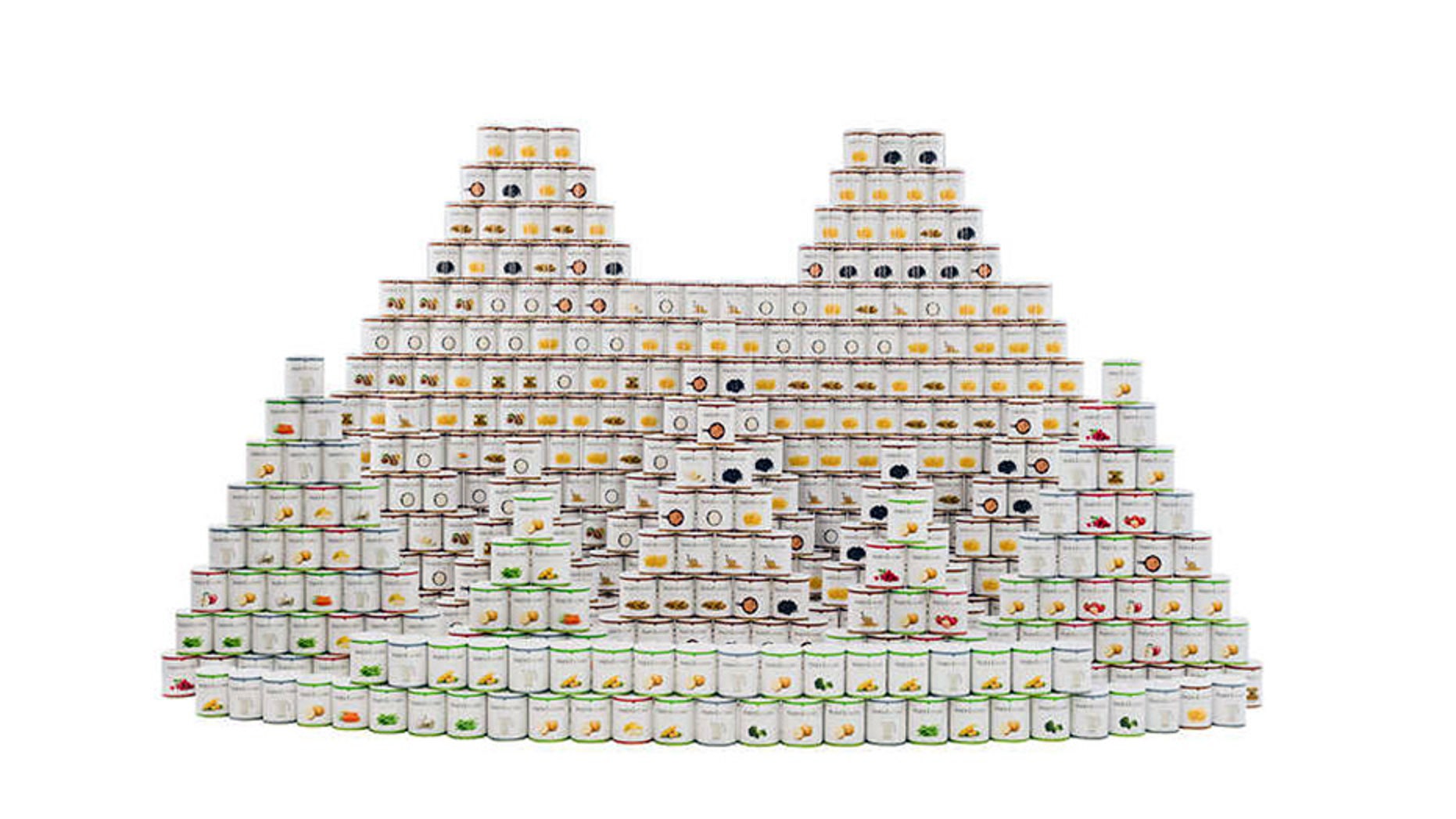 If you've ever fretted about what to snack on during an apocalypse, Costco has got you covered. The wholesale superstore has rolled out a $6,000 food kit featuring 36,000 servings of food that can feed a family of four for a year, according to its online listing.
"Enjoy the comfort in knowing you have the essential foods your family will need to survive an emergency or natural disaster!" Issaquah, Wash. headquartered chain writes of the package. Offering roughly 2,000 calories a day per person and a shelf life up to 25 years for the freeze dried items, the Nutristore 1-Year Premium Food Kit averages out to $0.17 per portion, Costco says.
From elbow macaroni pasta to instant milk, dehydrated potatoes, beef and chicken TVP as well as freeze-dried green beans, dehydrated apples and a mysterious "butter powder", the kit certainly offers culinary creativity in its sheer size.
SALVATION ARMY OPENS AFFORDABLE GROCERY STORE IN BALTIMORE 'FOOD DESERT'
Costco further sweetens the deal by including shipping and handling in the $6,000 price tag, delivering the 1,800 package straight to your door "packaged discreetly for privacy in shipping." Though the New York Times points out that Costco has been selling emergency survival kits since 2010, interest in doomsday packages has spiked in the wake of rising tensions between the U.S. and North Korea.
Though Costco declined tell the Detroit Free Press how many doomsday kits they've sold to date, they did describe the Nutristore 1-Year Premium Food Kit as a "great starter kit for a family who wanted to prepare for any kind of disaster."
WAFFLE HOUSE EMPLOYEE'S ACT OF KINDNESS TOWARD ELDERLY CUSTOMER LANDS HER $16G SCHOLARSHIP
Naturally, the Twittervese had a whole lot to say about the massive kit, with some worrying that Costco was "onto something,"
"Costco rolling out the doomsday kits is really scary because 1. costco has always been an apocalypse prep store but now they no longer feel the need to hide it and 2. they clearly know something we don't" one user quipped.
FOLLOW US ON FACEBOOK FOR MORE FOX LIFESTYLE NEWS
Others cheekily mused that the meal package would be a great alternative to grocery shopping or a college meal plan.Twitter user Amelia Hurt joked that apocalypse suvivors shouldn't worry about going hungry, as there's no way the zombies could get in without membership cards.