Corporate card holders expense fast food, says survey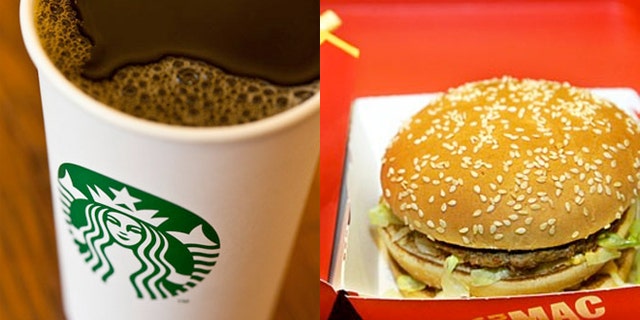 Business travelers with corporate credit cards aren't expensing big steak dinners and fancy wines. Instead, they're hitting Starbucks and McDonald's for lattes and Big Macs.
A survey released Tuesday by Certify, a company that sells expense management software, shows that the top five restaurants on expense reports are Starbucks, McDonald's, Subway, Panera Bread and HMS Host--the highway and airport food-service company that has major retail food chains.
While the average meal from the top-expensed restaurants was $18.72 in Q3 (compared to $16.72 for Q2), travelers spent nearly 5 percent of all their food expenses for coffee fixes at Starbucks, at an average of $9.51 a purchase.
The survey shows people spent about 3 percent at McDonald's, for an average purchase of about $7.45.
But they spent more than three times the money per meal at Panera, ($35.35 on average), than at the other stores.
In fact, business travelers spent almost as much at Panera on average as they did at more expensive restaurants, such as Longhorn Steakhouse ($36.94), Bonefish Grill ($47.85) and Cheesecake Factory ($38.95).
The survey looked at receipts and expenses of Certify clients in Q3.