Dogfish Head creates a beer made with moon dust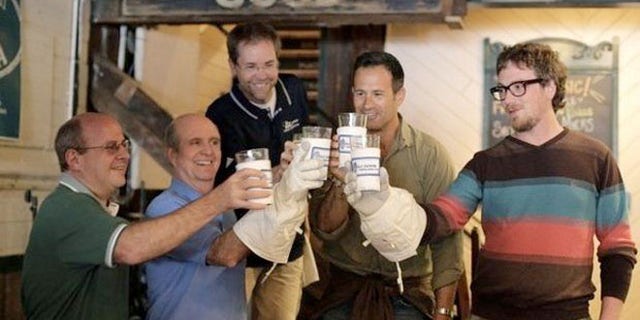 Dogfish Head has a new small-batch beer with a secret ingredient that is out of this world.
Celest-jewel-ale, a malty Oktoberfest ale, is made using moon dust.
The Delaware-based brewer teamed up with ILC Dover --a company that makes space suits for NASA --to get access to "lunar meteorites" that it ground into dust "then steeped like tea in a rich, malty Oktoberfest," the company says on its website. There are also German malts and hops in there too.
"These certified moon jewels are made up primarily of minerals and salts," the company says,"helping the yeast-induced fermentation process and lending this traditional German style a subtle but complex earthiness."
You won't have to leave Earth to get a taste, but you will have to go to its Rehoboth Beach brewpub. And it's only available for a limited time. But as an extra bonus, each pint of the Harvest Moon-inspired ale is available in a spacesuit-fabric-wrapped glass.