Chipotle to mark Cinco de Mayo with premium margaritas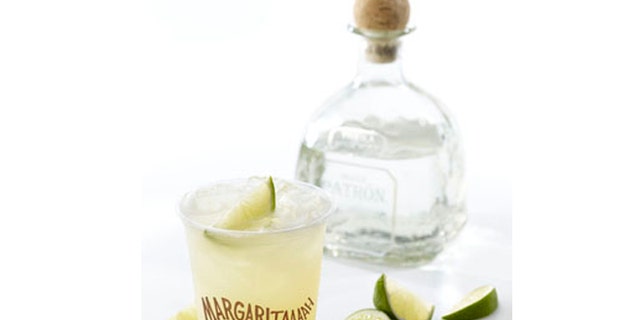 Just in time for Cinco de Mayo, Chipotle is to release its newest ingredient to date— Patrón Silver.
The Mexican restaurant franchise said Thursday it will debut a new Patrón margarita made with the premium tequila later this month.
The made-to-order cocktail — available at 900 of the chain's 1,458 restaurants starting April 29 -- will be crafted with Patrón Silver, triple sec, lemon and lime juices and organic agave nectar--and served on the rocks with a fresh cut lime.
"Most people are not aware, but we have served margaritas at Chipotle from the beginning," Chipotle's chief marketing officer, Mark Crumpacker, said in a release. "Previously, however, they were made using a margarita mix and we didn't feel they were as delicious as they could be. Our new margarita recipe eliminates the mix in favor of a few simple ingredients."
The drink will cost $6.50 and $8, depending on location.