Chipotle responds to gift card scam that is leaving people 'heartbroken'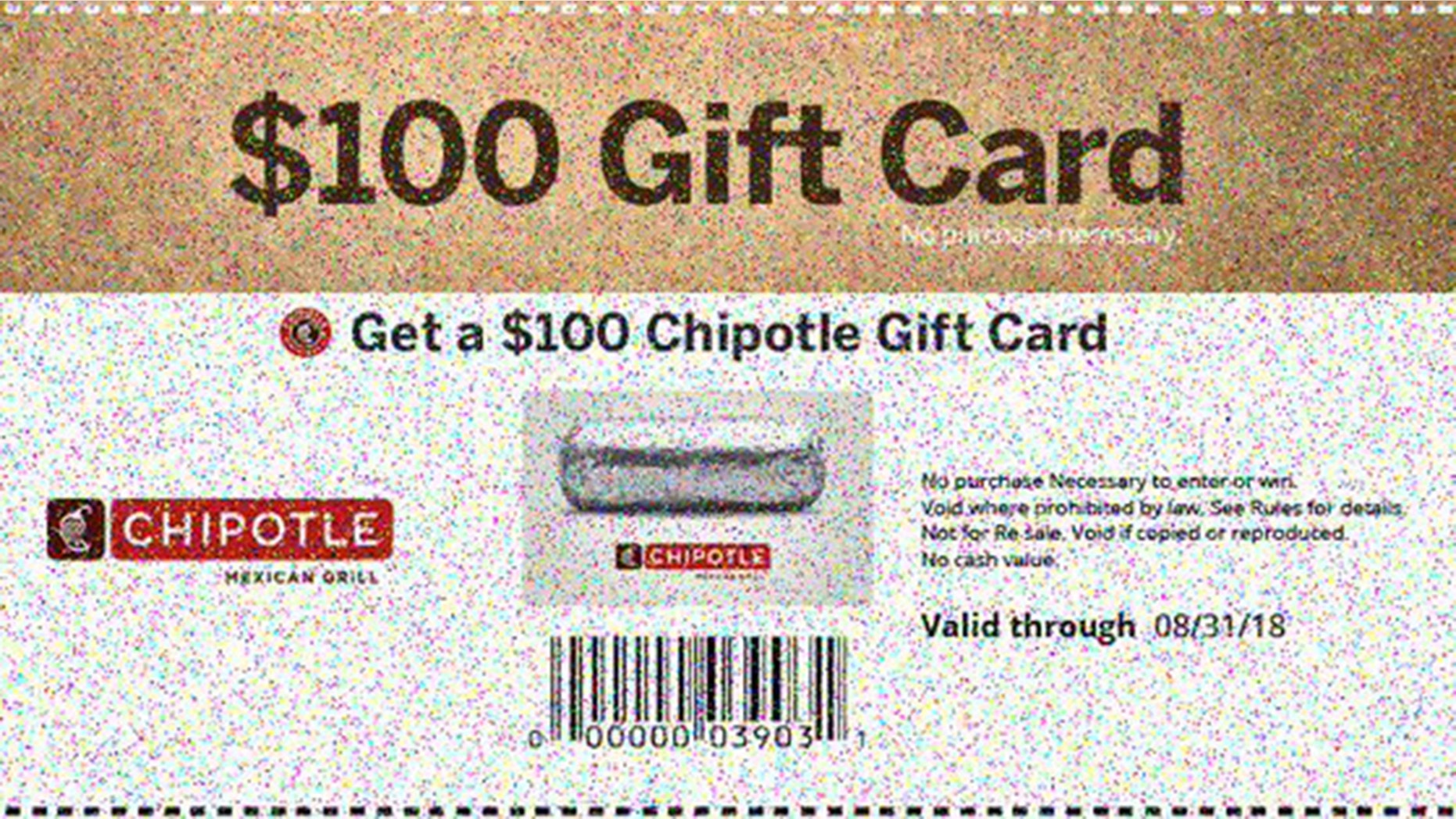 If it seems too good to be true, it might just be — especially when it comes to a recent Chipotle offer.
Chipotle has confirmed that an online ad offering $100 in free Chipotle is a scam, after dozens of people claimed to have already fallen for the stunt.
The viral scam, which has been trending on Twitter, has set up a lookalike website and social media page to mimic Chipotle's actual promotion, which was giving away free guacamole for National Avocado Day.
7 CRAZY AVOCADO FACTS TO HELP YOU CELEBRATE NATIONAL AVOCADO DAY
Scammers posted counterfeit offers for the free $100 Chipotle gift cards, with the requirement that, to claim the money, users needed to share the link with five friends — who then had to click the link and were presented with a survey that asked for personal information like email addresses and telephone numbers.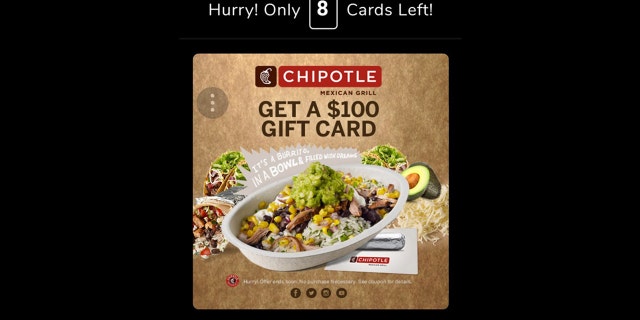 According to Snopes, the digital scam is similar to another where people are required to share a website link to lure even more unsuspecting people. The original sharer then had to enter information, which sometimes included credit card numbers, in order to claim the "free" gift card.
Chipotle told Fox News that they are "aware of the scam and are working to address it."
FOLLOW US ON FACEBOOK FOR MORE FOX LIFESTYLE NEWS
However, many have already fallen victim to the con and have posted about feeling "heartbroken" on Twitter.