Chinese tourist pays $10K for shot of whiskey, but experts say it was fake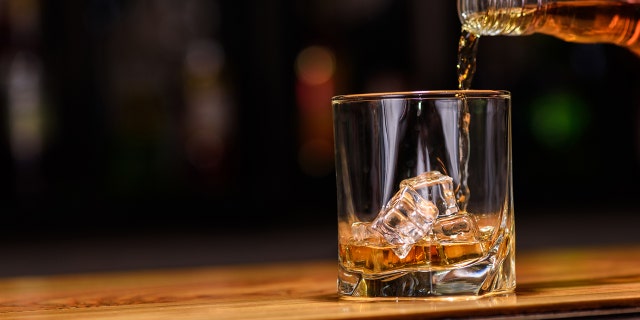 It's not uncommon to wake up with feelings of regret after a night of drinking, but Zhang Wei is probably suffering more than most.
Wei, a Chinese tourist who was visiting Switzerland with his grandmother, had reportedly purchased a small taste of 1878 Macallan Scotch from a Swiss hotel for the whopping sum of more than $10,000 — only to find out the whiskey might've been fake after getting home from his trip.
A representative for the hotel has since reached out to Wei, and promised to give him back his money if the bottle turns out to be a forgery.
MAN HOSPITALIZED AFTER DRINKING WORLD'S SPICIEST VODKA
Wei, who makes his living as a popular online novelist in China, first told his followers of his Scotch-tasting in a post to the Chinese social media site Weibo on Aug. 3. In it, he explained that he jumped at the chance to taste the Macallan, as it was the same age as his grandmother's grandmother.
"I was in Switzerland and saw a 100-year-old whiskey. I didn't spend long weighing up whether to get it," he wrote, acccording to Shanghaiist. "In a nutshell, it tasted good. I was drinking not so much the whiskey but a lot of history."
Wei also shared photos of himself tasting the whiskey, which he purchased from the Devil's Place Whiskey Bar inside St. Mortiz's Waldhaus Hotel.
WATCH CHANNING TATUM DELIVER VODKA TO UNSUSPECTING DRINKERS
Soon afterward, a whiskey blogger and other experts began to question the legitimacy of the bottle, which the hotel touted as being the last unopened bottle of its kind. The hotel, however, claimed that they'd had the whiskey in their possession for at least 25 years, and "never had the slightest suspicion that the whiskey could be fake," reports SwissInfo.ch.
The resort has since sent the whiskey out for "rigorous" testing to determine the authenticity of the Macallan.
"On Thursday, I got some information from a whisky expert that this bottle could be a fake," wrote hotel manager Sandro Bernasconi in a statement obtained by ScotchWhiskey.com.
"I called the Chinese guest to tell him that it could be a fake and said we would give the money back … We're open to find out the truth. If we had known it before, we would never have sold it."
FOLLOW US ON FACEBOOK FOR MORE FOX LIFESTYLE NEWS
SwissInfo reports that Hotel Waldhaus has achieved a Guinness World Record for having the world's largest collection (upwards of 2,500) of whiskeys.