Chili's cancels fundraiser for anti-vaccine charity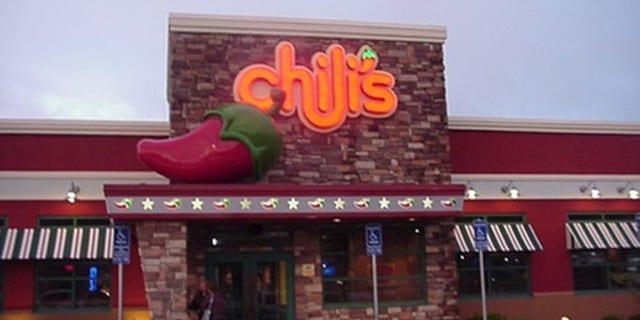 Facing negative customer feedback, Chili's Grill & Bar has canceled a fundraiser Monday for a group linked to the anti-vaccination movement.
The fundraiser would have donated 10 percent of patrons' checks at more than 1,200 Chili's locations around the country to the National Autism Association, or NAA, a controversial charity for its views on the effects of vaccines on children.
"While we remain committed to supporting the children and families affected by autism, we are canceling Monday's Give Back Event based on the feedback we heard from our guests," the company said in a release to FoxNews.com. "We believe autism awareness continues to be an important cause to our guests and team members, and we will find another way to support this worthy effort in the future with again our sole intention being to help families affected by autism."
The NAA has helped support a growing anti-vaccination movement that includes celebrities such as "The View" host Jenny McCarthy. On its website, the NAA says: "The National Autism Association believes vaccinations can trigger or exacerbate autism in some, if not many, children, especially those who are genetically predisposed to immune, autoimmune or inflammatory conditions."
This is despite several creditable studies that show no link between vaccinations and the risk of several neurological conditions, including a study in 2013 that says shots, even on the same day, do not increase the risk of autism. There is "not a causal relationship between certain vaccine types and autism," stated The Centers for Disease Control and Prevention.
Not surprisingly, Chili's association with the anti-vaccine charity created a firestorm. Several Facebook users took to social media over the weekend to denounce the restaurant chain's support of the NAA, while other supported Chili's efforts.
Following thousands of posts, Chili's late Sunday released the following statement about its fundraising effort via its Facebook page:
"At Chili's Grill & Bar, we're about making every guest feel special and pride ourselves in giving back to our communities. When choosing a charitable partner for our Give Back Events, both locally and nationally, we are committed to supporting organizations dedicated to helping children and their families.
The intent of our 4/7 National Give Back Event is not to express a view on this matter, but rather to support the families affected by autism. Our choice to partner with the National Autism Association was based on the percentage of donations that would go directly to providing financial assistance to families and supporting programs that aid the development and safety of children with autism. We sincerely appreciate all of the feedback we've heard on this topic."