Chick-fil-A to open its largest and narrowest restaurant ever in New York City
Chick-fil-A fans across the country should start planning a pilgrimage to the Big Apple, because the chain is planning to open the Mecca of all chicken-sandwich shops in New York City in 2018.
The chain announced on Monday that they're building the "largest Chick-fil-A ever" — a five-level, 12,000-square-foot restaurant complete with a rooftop seating — smack-dab in the middle of Manhattan's Financial District. And since it's situated just a half-mile from the 9/11 Memorial and Museum, Chick-fil-A boasts that the new restaurant "will offer unimpeded views of the Freedom Tower" from the rooftop dining area.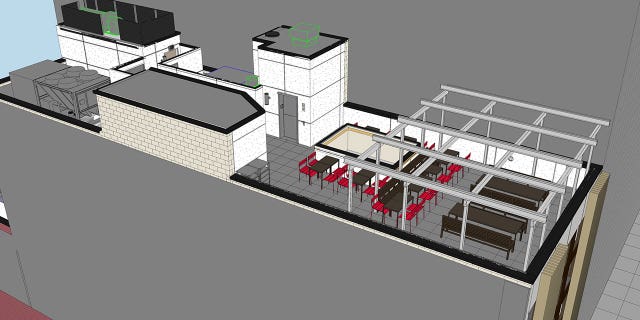 CHICK-FIL-A PATRONS TRASH RESTAURANT AFTER HEATED EXCHANGE WITH STAFF
"The Fulton Street metro station is right next door to the restaurant, and no one will ever build on top of it," explained Chick-fil-A's design manager, Nathaniel Cates. "That means our guests will always have the same views of Freedom Tower.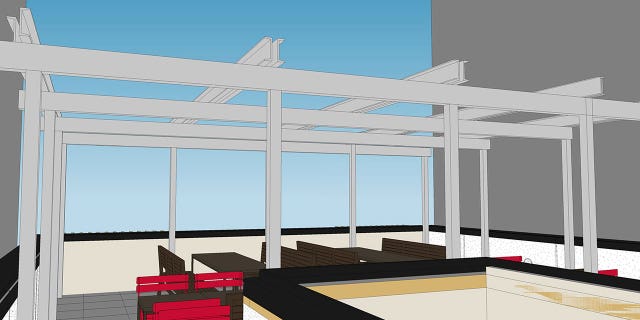 However, according to the official announcement, Chick-fil-A's newest NYC location will also be the narrowest they've ever built, at just 15 feet wide. Even still, Cates promises they're making "the dining experience as comfortable as possible" for patrons.
"We pushed ourselves to break into new ways of thinking and try innovative solutions we've never implemented before," said Cates.
ALABAMA CHICK-FIL-A CAUGHT IN HILARIOUS FEUD WITH BARBECUE RESTAURANT
Included among those innovations are large floor-to-ceiling windows on both the front and back of the restaurant, as well as a skylight, to bring in more natural light. There will also be a "monumental" staircase connecting the first four levels — two of which will be dedicated to food prep, the rest to seating — intended to draw guests to the dining areas on the upper floors.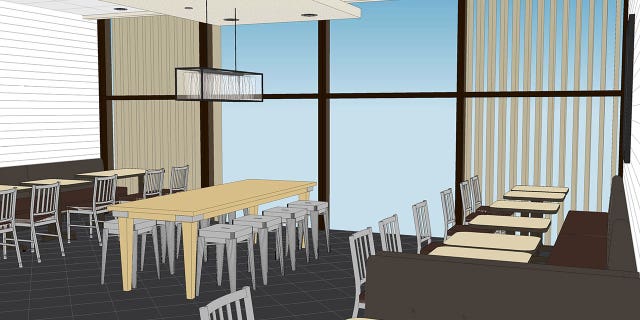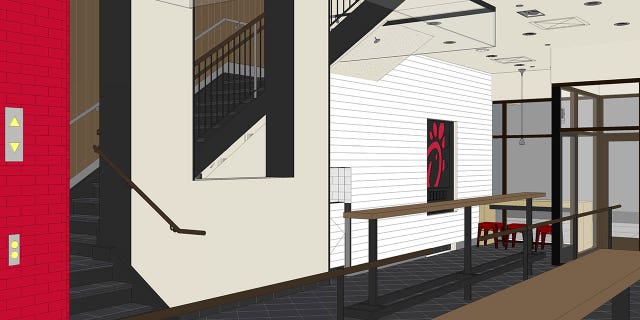 The company also says they've incorporated specific design elements into the restaurant's façade in order to give passersby "a subtle impression of the Twin Towers" to "acknowledge the significance of location."
FOLLOW US ON FACEBOOK FOR MORE FOX LIFESTYLE NEWS
When it opens in 2018, the Financial District's Chick-fil-A will be its third location in Manhattan. It's first, featuring three floors and 5,000 square feet of space, was the largest-ever Chick-fil-A when it opened on 36th Street and 6th Avenue in 2015. A second location, just ten blocks away, followed in April 2016.