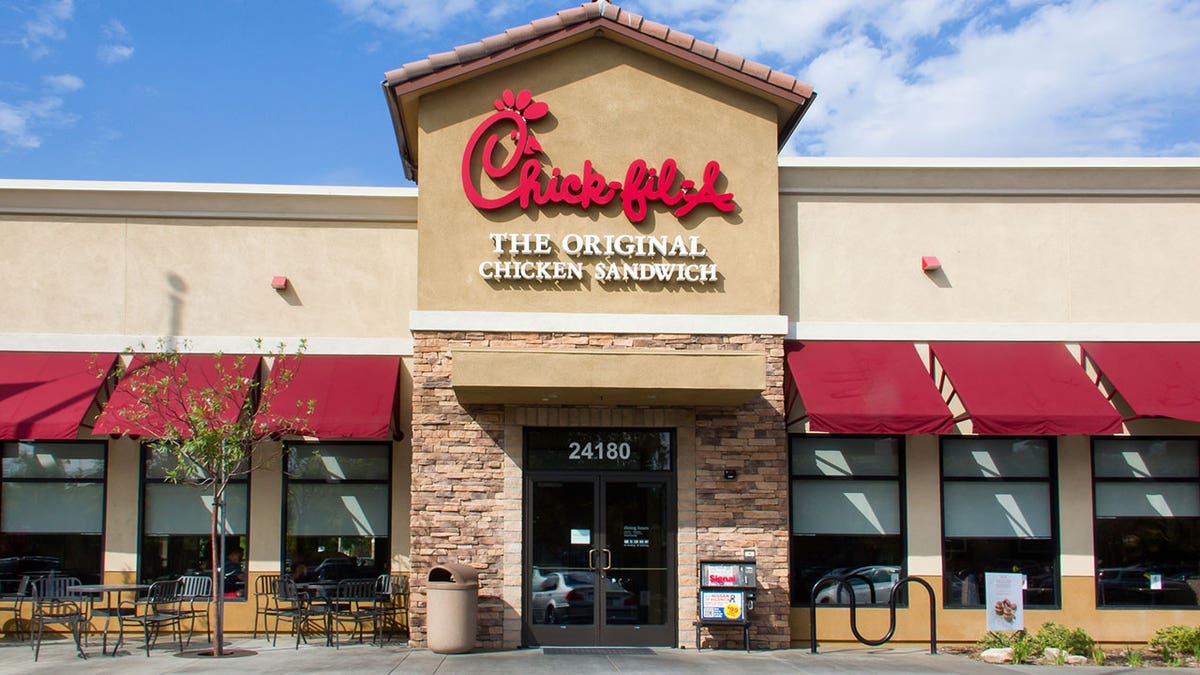 Anyone should be so lucky to have Andrew Myrant as a co-worker.
Myrant, a college student and Chick-fil-A employee working in Highlands Ranch, Colo., is being called a hero after saving his choking co-worker with the Heimlich maneuver.
CHICK-FIL-A DEBUTING 'FAMILY STYLE MEALS' IN SELECT CITIES
The incident — which was captured by a security camera — took place while the two employees were on break. Myrant and his co-worker were eating lunch in a corner booth when the co-worker stands up, sips his beverage, and starts slapping his chest. Myrant quickly leaps into action, grabbing his co-worker around the stomach and delivering a few quick, forceful thrust to his abdomen until the obstruction was dislodged.
Afterward, Myrant sits back down and casually finishes his lunch.
"Honestly, I think that's from classes back in high school that I remembered, and they just came back," Myrant told KCNC-TV of remembering the Heimlich maneuver. "It was a flight-or-fight response."
FOLLOW US ON FACEBOOK FOR MORE FOX LIFESTYLE NEWS
Despite his heroic act, Myrant told the media he finds some of the attention a little "awkward," according to ABC News.
"I mean, it makes me feel pretty awkward because I don't feel like it, but they say 'hero' a lot, and one of my managers bought me a sandwich for the other day, so that was nice," said Myrant.
Myrant's co-worker reportedly returned to work following the incident.