Chick-fil-A announces plans for first international location in Toronto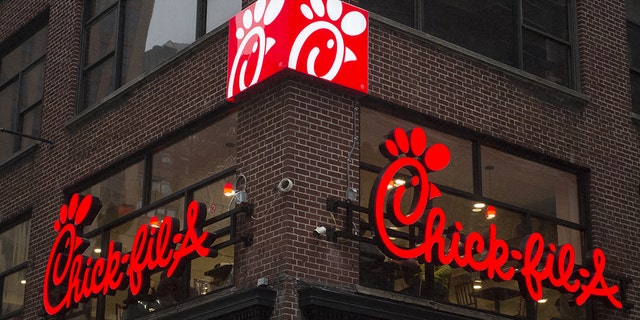 Chick-fil-A is taking its roost international as the fried chicken fast food chain revealed its first Canadian location Wednesday.
President and COO Tim Tassopoulos announced a new restaurant will open in Toronto in 2019, calling it "one of the best and most vibrant cities in North America."
BOJANGLES OFFERING COUPON-FILLED CALENDAR AFTER CHICK-FIL-A 'RETIRES' ITS OWN
"We are looking forward to putting down real roots and becoming a part of this dynamic and diverse city," Tassopoulos said in an open letter. Tassopoulos added that Chick-fil-A had spent "years researching cities around the world" before settling on Toronto.
Chick-fil-A has already published a "guide" for Canadians who might have some questions about the Atlanta, Georgia-based franchise – including information about the infamous waffle fries, how to pronounce the restaurant's name, and an explanation of its policy on remaining closed on Sundays.
CHICK-FIL-A WILL BEGIN SELLING MEAL KITS NEXT MONTH
After that first location is opened, Chick-fil-A plans to open about 15 additional restaurants in the area over a span of five years.
"The [greater Toronto area] is important to Chick-fil-A in terms of our growth because we know that it's a community that is thriving economically, that does have strong culture that's there," Tassopoulos said in a video message. "We feel like there's a great opportunity, and we think we'll be able to really engage in the community in Toronto."
Earlier this month, Chick-fil-A announced it would open its first Hawaii location. The chain already has more than 2,300 restaurants in 47 states.