Checkers under fire after video shows employee wiping floor with a burger bun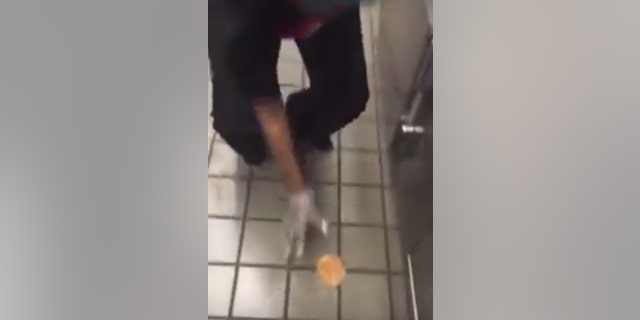 NEWYou can now listen to Fox News articles!
Fast food chain Checkers is doing damage control after a video showing an employee wiping a burger bun on the dirty kitchen floor went viral earlier this week.
A 20 second clip shows an unidentified employee at a Baltimore restaurant using the bun to wipe the floor and take the same bun and assemble a sandwich. The original video, posted on Aug. 4, has since racked up over 500,000 views on YouTube and nearly nearly 4 million views on Facebook, according to FOX 59.
On Wednesday, the chain issued a video statement saying that the employees involved in the video are no longer working at that Checkers location and that the incident is still under investigation. Lori Malcolm, the chain's senior vice president of human resources, also said that the burger bun was never served to a guest.
"I, like you, am appalled and disappointed by what I saw in that video," said Malcolm, adding that the employee featured in the video admitted to wiping the bun on the ground.
"We spoke to the employee in the video and her mother — and the employee is very sorry and embarrassed about what happened. The product was never served to a guest."
Though the video was posted on Aug. 4, Malcom says the incident shown happened several weeks ago.