Carlsberg brewery to glue six-packs together to reduce plastic waste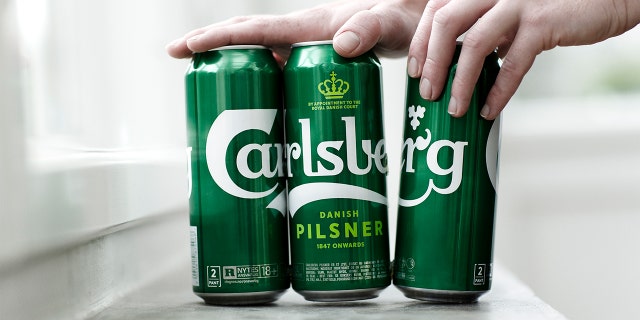 NEWYou can now listen to Fox News articles!
Beer brewer Carlsberg has created what it believes is a world-first — a six-pack held together by glue.
The design is set to reduce the company's use of plastic packaging by more than 75 percent, according to a press release.
CANADIAN RESTAURANT'S 'BEER RAMEN' IS SERVED IN AN ICY MUG, WITH 'FOAM'
The Danish brewer said it's spent three years developing the technology to replace plastic rings and wrapping. After testing more than 4,000 different glues, the company said it's found one strong enough to withstand the journey from shelf to home, but that is also easy to break when twisted.
The U.K., which consumes 30 percent of Carlsberg's annual beer supplies, is the first country to try out the new packs.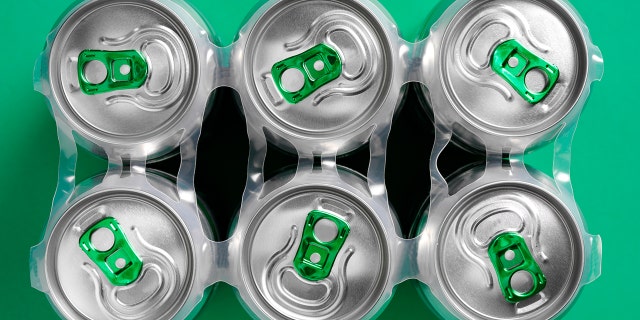 The "Snap Packs" are expected to reduce the company's plastic use by more than 1,300 tons per year, or the equivalent of 60 million plastic bags.
'BEER MILE' RUNNER FINISHES RACE, GETS DISQUALIFIED FOR NOT DRINKING ENOUGH BEER
Inventor Christopher Stuhlmann, who works for one of Carlsberg's design partners, said a trip to his local hardware shop helped convince him that the idea could work.
"The starting point was going to a hardware shop and buying all the adhesive I could get, all the glue that was there. Over the weekend I just glued things together and made a short video for my chief executive and so the idea was born," Stuhlmann said.
Environmental charity WWF welcomed the announcement, saying that traditional multi-pack plastic rings pose serious problems for animals and birds, who can be trapped in them.
FOLLOW US ON FACEBOOK FOR MORE FOX LIFESTYLE NEWS
The glue technology was just one of several innovations announced by the brewer in its headquarters in Copenhagen, along with recyclable ink, a special coating to extend the life of refillable glass bottles and a new cap that absorbs oxygen to help beer stay fresh for longer.
This article originally appeared in The Sun. Read more content from The Sun here.