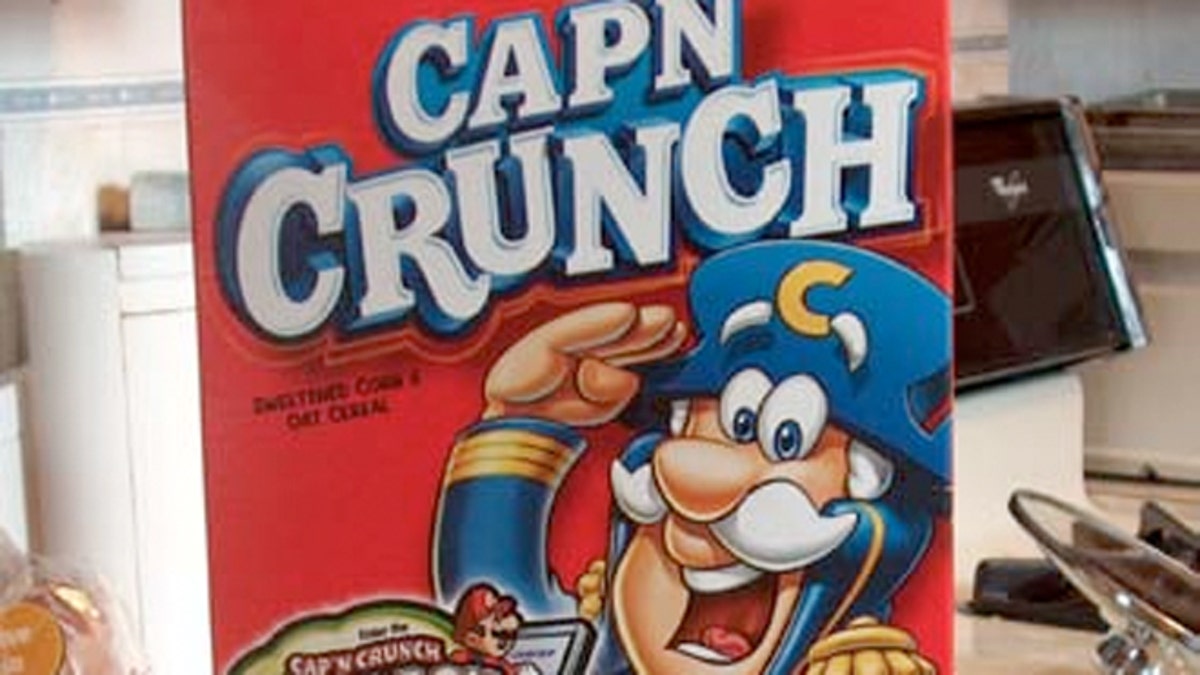 Just so we all have full closure in the latest scandal to rock the food world (no, we're not talking about Paula Deen), Cap'n Crunch held a "press conference'' this week to clear up allegations that he was impersonating a captain.
In his weekly edition of "The Cap'n Crunch Show'' cartoon, posted on YouTube late Tuesday, he says he is indeed a captain, despite the Navy saying otherwise.
In the video, which is labeled, "The Cap'n stands tall on the mutinous rumblings regarding his rank," he says: "I stand before you today to answer the ridiculous accusations leveled against me by certain Swift-boating talk-show host rivals that I, Cap'n Crunch, am not a real cap'n!''
The Cap'n, whose full name is Horatio Magellan Crunch and has been captaining the S.S. Guppy since 1963, was charged with being a mere commander by the food blog FoodBeast when editors there noticed his uniform had only three stripes, not four.
In the video statement, the Cap'n went to point out a few other suspect things about himself.
"You may have noticed a few other things about me,'' he says. "I have four fingers. My first mate's a dog. My eyebrows are attached to my hat, for crunch sake!"
Last week, Navy spokeswoman Lt. Cmdr. Sarah Flaherty told Foreign Policy that while the Cap'n was wearing U.S. Navy commander stripes, they didn't have a record for him. Later, Lt. Commander Chris Servello, director of the U.S. Navy's news desk at the Pentagon told the Wall Street Journal they notified NCIS and "we're looking into whether or not he's impersonating a naval officer – and that's a serious offense."
A representative for the Cap'n also told Today.com, "We don't feel [the fourth stripe is] necessary—the Cap'n is after all a Cap'n, as he mans the S.S. Guppy."
This story appears to be getting a little soggy.