California woman finds live frog in her Target salad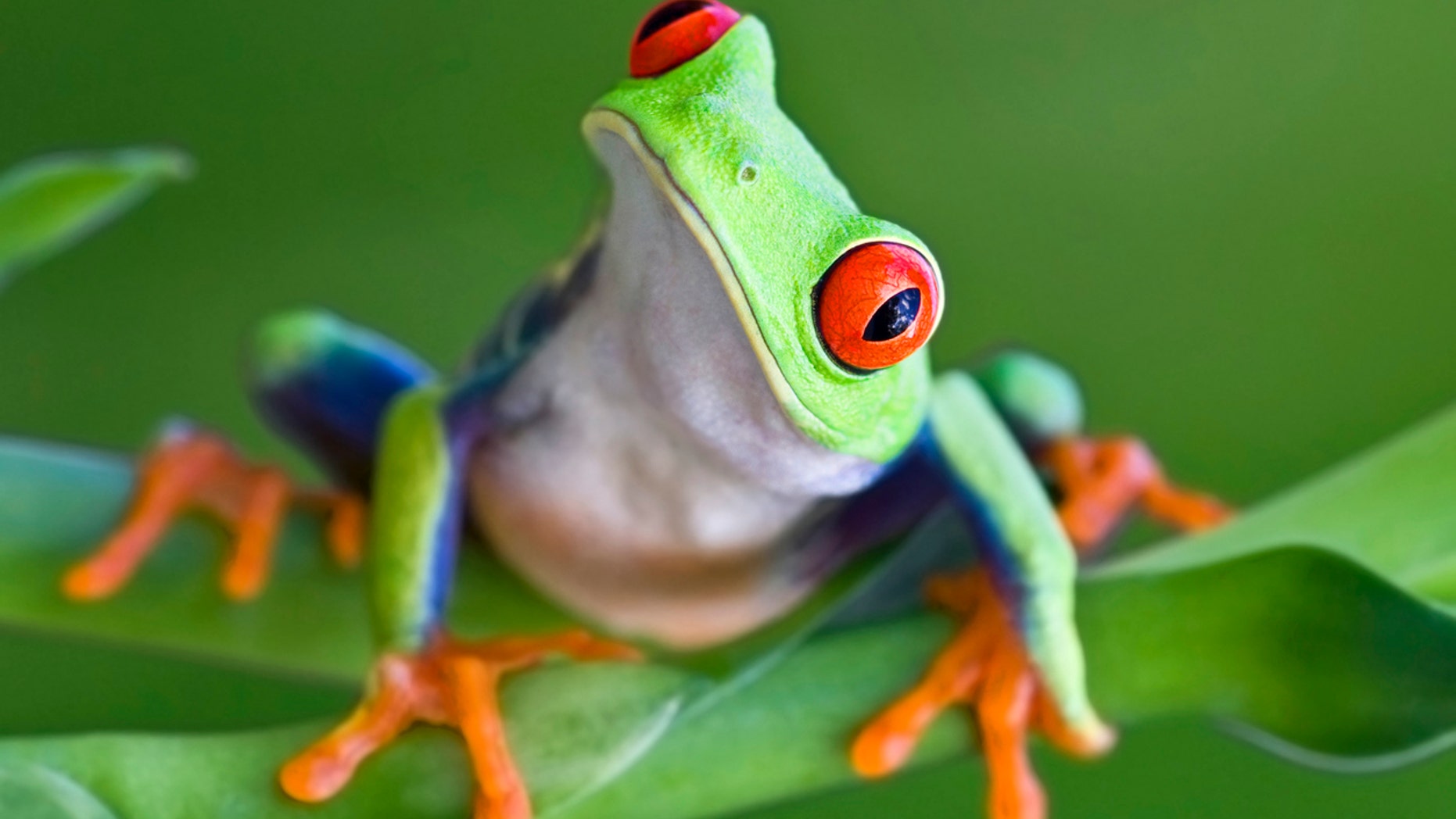 A woman in Corona, CA, was a little jumpy last week after eating a Taylor Farms salad she had purchased at her local Target.
The California woman, Becky Garfinkel, told ABC7 news that she had dished up her baby spring salad mix, poured on the dressing, and was about halfway done with her salad when she noticed something start to move.
"As I'm pulling to go stab another bite, I see a frog sitting in my salad plate after I've eaten almost the entire salad," she told ABC7.
FRANKLIN BARBECUE TO REBUILD FOLLOWING DEVASTATING FIRE
Garfinkel — who is a strict vegetarian — said she "completely freaked out" and "threw up afterward because [she] was so traumatized."
Garfinkel then scooped the amphibian out of her lettuce and rinsed off the dressing. After she had cleaned the frog, her husband noticed it was barely alive.
"(My husband) noticed that [the frog] was kind of not moving a lot and he rolled over," Garfinkel said.
That's when the two leapt into action to try and revive the creature by doing some chest compressions.
"With his finger – I'm not kidding you – barely pushes on the little frog and he breathes and turns around. I'm like OK. We have to keep him," Garfinkel said.
The couple named their new pet, Lucky.
FOLLOW US ON FACEBOOK FOR MORE FOX LIFESTYLE NEWS
However, Garfinkel is not letting Target off the hook that easily. After her traumatic experience, Garfinkel reached out to the retailer on Facebook to tell them what had happened. According to ABC, the company responded and said it is looking into the issue and is reaching out to Taylor Farms.
Target offered Garfinkel a $5 gift card for her ordeal, but she is still reeling from the event.
"I will tell you right now, I have no desire to ever eat a salad again. I'm petrified of the thought of a salad," she said.