California waitress allegedly receives $2,000 tip from 'Tips for Jesus'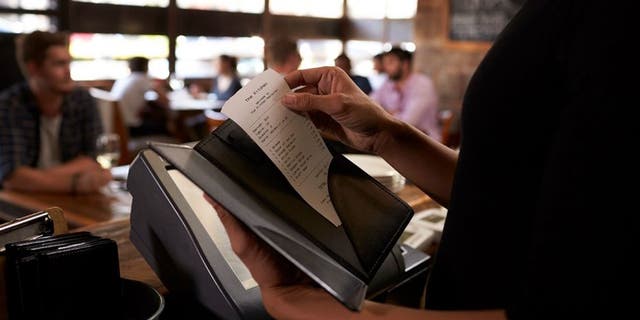 "Tips for Jesus" has had a busy summer.
The mysterious movement, where anonymous diners leave impressively large tips across the country and post about it on social media, originally started in 2013 and lasted until 2015.
OHIO BAR IN TROUBLE WITH BREWERY OVER 'OFFENSIVE' SIGN ABOUT 'SAFE SPACE'
But in November 2017, Tips for Jesus resurfaced in New York when Caitlin Cahill, who works at Guyer's bar in Manhattan, reportedly received a generous $5,000 gratuity, courtesy of the group.
Over the last two months, the Tips for Jesus Instagram account has posted on three different occasions, the most recent of which featured evidence of a $2,000 tip.
The lucky recipient, Jessica Samford, reportedly works at The Gotham Club in San Francisco, a bar inside AT&T Park, where the San Francisco Giants play. She received the large tip from an anonymous patron on a $490 tab during the Rugby World Cup on Saturday.
FOLLOW US ON FACEBOOK FOR MORE FOX LIFESTYLE NEWS
It's been rumored that one of the men behind the movement is former PayPal VP Jack Selby, who was allegedly dining at Guyer's the night Cahill received the $5,000 tip.