California restaurant fined $3,000 after customers dance in dining area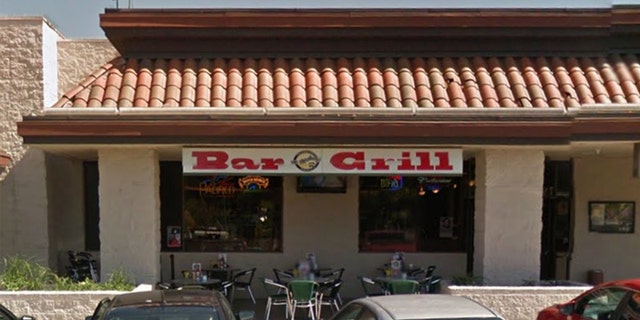 Dancing is apparently not on the menu at one California restaurant, which was fined $3,000 after customers boogied in the dining area.
WPCO reported that Mr. Peabody's Bar and Grill, located in Encinitas, was recently fined by the Alcohol Beverage Control because patrons danced to live music. The story made headlines after the restaurant's owner, Brie Cardosa, created an online petition to protest the fine. The petition has nearly 2,000 signatures as of Tuesday morning.
"We got in trouble for people dancing here. We didn't realize we were doing anything wrong," Cardosa said. Divulging that her restaurant has been featuring live music for over a decade, she claims that Mr. Peabody's has never had any legal issues before.
CHRISTIAN COMMUNITY SLAMS SWEET JESUS ICE CREAM SHOP OVER 'BLASPHEMOUS' NAME, IMAGERY
According to the San Diego Reader, Mr. Peabody's was smacked with the fine as the city has received a growing number of complaints over Coast Highway 101's downtown restaurants and bars. Though Mr. Peabody's is blocks away from Coast Highway's "growing hipster scene," they got caught up in the increased enforcement, the outlet reports.
Councilman Tony Kranz told WPCO that the no-dancing rule stems from a Encinitas law created in 1986 that makes it illegal to dance during evening hours. Kranz believes that his predecessors established the law to prevent the construction of dance clubs in the city and dissuade lewd behavior at alcohol-serving establishments.
"I think it's just the result of cities trying to limit their liability. And make it an enjoyable experience for everybody that comes out," Kranz said.
HEINEKEN UNDER FIRE FOR 'TERRIBLY RACIST' LIGHT BEER COMMERCIAL
For her part, Cardosa is moving forward.
"We just don't want to get in trouble if we're dancing, or if someone starts moving around. We don't want to tell them that they can't dance," Cardosa said of her customers. "It's such a difficult type thing to explain to someone."
Meanwhile, WPCO reports, Encinitas city staff have started work on a revision to the current law and Cardosa hopes the petition persuades the council to let Mr. Peabody's keep its "bar and grill" status. Her other options are to submit a "deemed approved ordinance" or "entertainment establishment permit," also known as the "cabaret permit."
FOLLOW US ON FACEBOOK FOR MORE FOX LIFESTYLE NEWS
All "Footloose" jokes aside, that's not quite what she envisions for her business.
"We don't want to be a dance club. We don't want to be a dance venue," Cardosa said. "I hope to have the support of the city behind us, and just you know, move on."
Until a formal decision is made, Cardosa plans to host live music at Mr. Peabody's several nights a week, sans dancing, while she works with city staff to "find the best way to legally run her business while making her patrons happy."