Burger King parking lot serves as birth place of two babies two nights in a row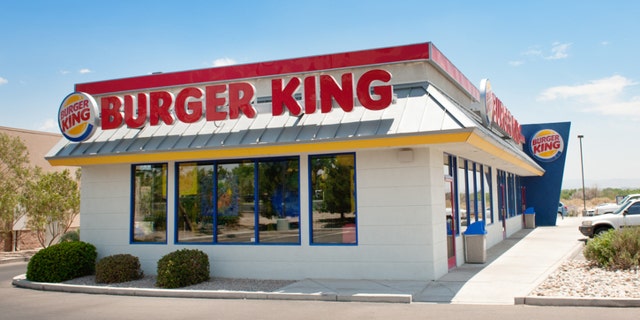 Two baby boys were born two days in a row in the parking lot of a Denville, New Jersey Burger King, Daily Record reports.
Both sets of expectant parents were on their way to the local hospital when they were forced to make an emergency pit stop at the fast food chain.
The first couple was caught in heavy traffic due to a fatal car accident when the woman began experiencing contractions, forcing them to pull into the restaurant parking lot, according to police.
PREGNANT MODEL AT NEW YORK FASHION WEEK WALKS RUNWAY WITH BABY BUMP BURSTING THROUGH CLOTHES
After calling 911 for help, police and fire department First Aid Squad members arrived on scene to assist in delivering the baby before sending the mom and her newborn off to the hospital. The Denville Police Department proudly shared the news on Twitter Friday.
The next night, another couple was en route to the hospital when the expectant mother began experiencing severe contractions. Unable to make it to the hospital, they pulled into the same Burger King parking lot and called for help.
BUFFALO CHICKEN PIZZA IS THE SECRET TO INDUCING LABOR, SAY NORTH CAROLINA MOMS
"We look at our pagers and go: 'This is a joke. This can't be — two nights in a row, the same exact thing.' Sure enough, we get down there and it is. And I mean, that one came even quicker," volunteer firefighter Rich Yobs told CBS News.
As police arrived, the woman was already giving birth, but the officers were able to assist in the baby's delivery in the back seat of the car. They then sent her to the hospital where staff were awaiting her arrival.
"One of the nurses actually asked me, she said, 'Where was he born?' and I said, 'Burger King,' and she goes, 'Let me see the little whopper!"' firefighter-EMT Shannon Covert told CBS News. "So that's probably going to be the kid's nickname forever!"
FOLLOW US ON FACEBOOK FOR MORE FOX LIFESTYLE NEWS
The officers and squad members were pleased to help in the delivery of two healthy babies.
"I don't want to speak for the first aid squad who played a large part in the first birth, but the police officers are quite simply just happy that they could be of assistance to both of the families," Capt. Keith Partin told Daily Record.