Burger King Israel celebrates Hanukkah with doughnut Whopper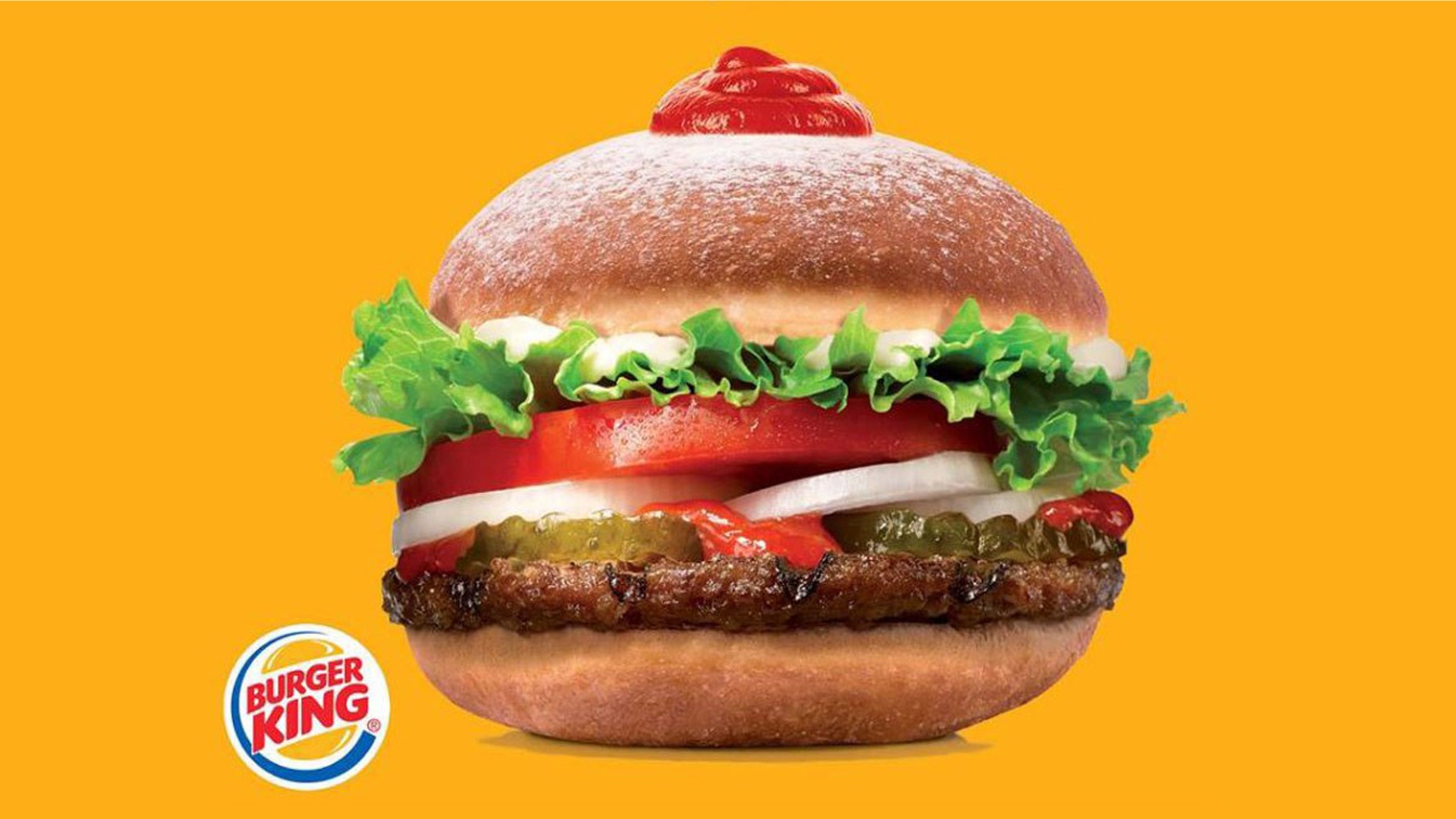 Burger King Israel will be celebrating Hanukkah this year with the "SufganiKing," a limited-edition doughnut-Whopper burger.
The burger's name is a play on words of the Hebrew word for doughnut-- "sufganiyah."
Burger King's original Whopper burger features a quarter-pound beef patty with tomatoes, fresh lettuce, mayonnaise, ketchup, pickles, and sliced white onions on a sesame seed bun.
The SufganiKing will have the same ingredients as the signature sandwich-- but the buns will be replaced with doughnuts, according to YNet. And instead of a jelly filling in the sweet pastry, which is typically the way doughnuts are sold in Israel during the Festival of Lights, there will be ketchup.
More from The Daily Meal
Burger King's New Meatiest Burger Has Beef, Chicken, and 6 Slices of Bacon
Burger King Might Start Selling Alcohol in the UK
A Surge Slushie Is Coming Soon to Burger King
Fast Food Fight: Wendy's Disses Burger King on Twitter with Wicked Burn
"This matching of two popular Israeli food items was inevitable for us," Steve Ben Shimol, the CEO of Burger King Israel, told YNet. "We're proud to be able to end 2016 on a creative, festive note."
The SufganiKing will be available from Dec. 25 (the first day of Hanukkah) to Jan. 1.
Love the Whopper? 10Things You Didn't Know About Burger King