Burger King brings the heat with Extra Long Sriracha Cheeseburger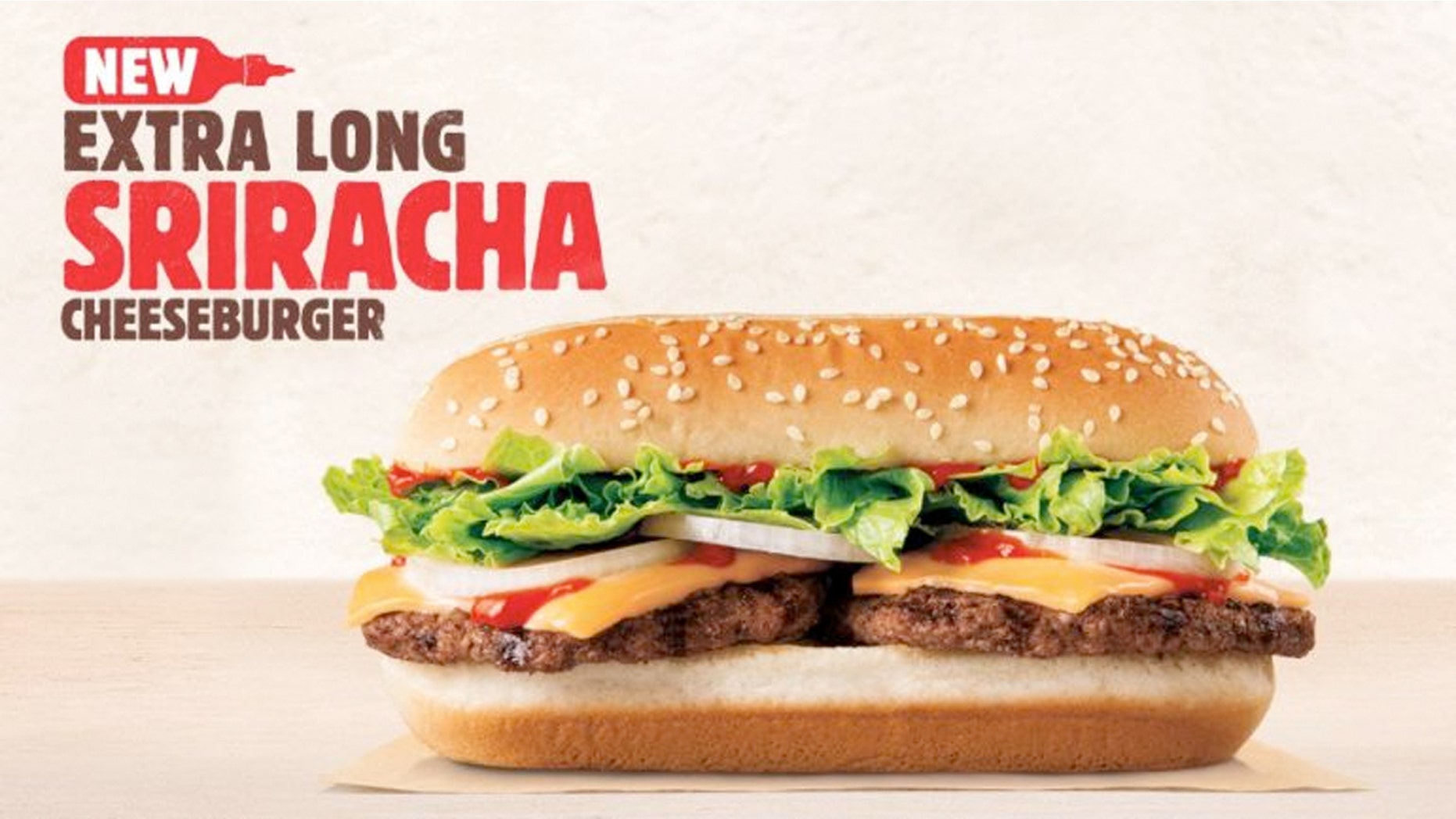 Burger King is hoping you'll forget all about the nasty new surrounding its Black Halloween Burger and focus on a new novelty burger:  The Extra Long Sriracha Cheeseburger.
The fast food chain announced it's adding some spice to the double-wide burger, unveiled last summer, with the help from America's new favorite hot sauce, Sriracha.
According to the chain's website, the burger features "two savory flame-grilled, 100% beef burger patties layered side by side topped with a spicy Sriracha flavored sauce, melted American cheese, crisp iceberg lettuce, sliced white onions, all served on a freshly toasted hoagie bun."
The Extra Long Sriracha Cheeseburger comes after the controversial rollout of the chain's A.1. Halloween Whopper --a black-bunned burger made with the steak sauce that has reportedly been turning people's poop green.
The food review website GrubGrade got a taste of the Extra Long Sriracha Cheeseburgerand wasn't impressed.
"Taste-wise, the two flame-grilled burger patties provide the beef smoke and the cheese give a minor sharp tang," it wrote. "It's not a bad combo of dueling salty flavors, but there's not much of any standout."
On Twitter, news of the release of the Extra Long Sriracha burger has been met with mixed reactions.
The Extra Long Sriracha Cheeseburger is a part of Burger King's  "2 for $5 Mix & Match" deal which also includes the Original Chicken Sandwich, Big King, Extra Long Cheeseburger and Big Fish Sandwich.