Budweiser brings back 'America' bottles to support US Armed Forces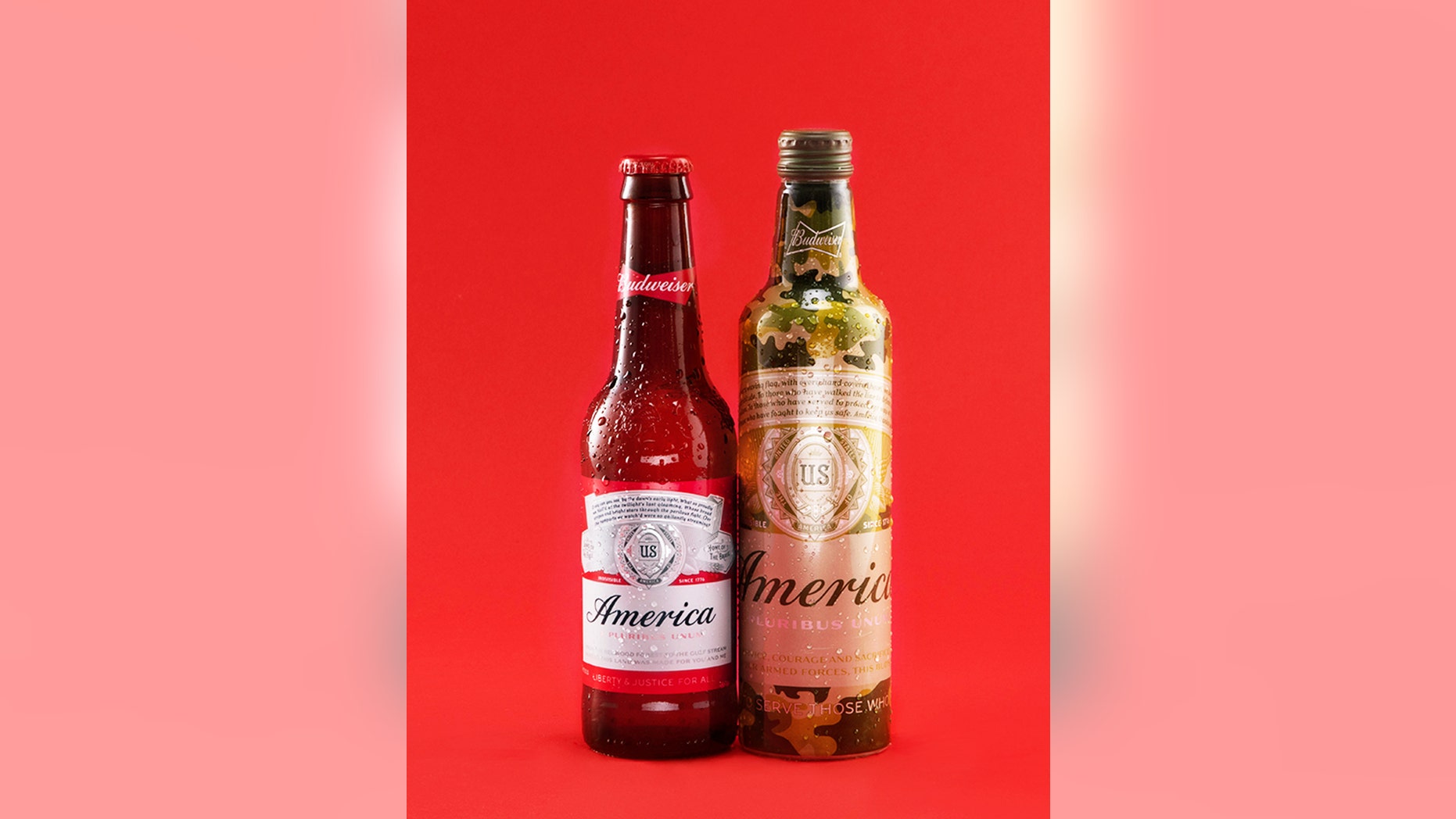 Despite stirring up controversy for its "America" bottles last year, Budweiser is bringing back the limited-edition packaging.
The beer company re-released the patriotic cans and bottles just ahead of Memorial Day weekend to support men and women of the U.S. Armed Forces, Fortune reports.
The can and bottle design replaces "Budweiser" with the word "America." This year, the beer maker is also introducing a new military-inspired camouflaged aluminum bottle. Some features include "a letter of gratitude in place of its brand credo, lyrics from "The Star Spangled Banner," and "E Pluribus Unum" - the de facto motto of the United States meaning "out of many, one," the company announced in a press release.
A portion of the proceeds from the Budweiser America bottles sold from May 22 through May 29 went to support Folds of Honor, a non-profit that helps provide scholarships for the families of fallen and disabled service members.
BUDWEISER WANTS ITS BEER TO BE FRESHER, INVESTS $500 MILLION IN NEW EQUIPMENT
When the rebranded America bottles were originally released in May 2016, they were met with some controversy from brewers and craft beer fans, due in part to the fact that while Budweiser is brewed in the US, its parent company, AB InBev is based in Belgium.
One craft brewery owner complained about the packaging in a blog post on Brew Studs. "Frankly, Budweiser calling itself 'America' is the most un-American thing I've observed in quite a while," wrote Will McCameron, president and co-owner of the Greenville, S.C. microbrewery Brewery 85.
But Budweiser didn't back down on its decision to release the red, white and blue containers.
"Our goal is to remind Budweiser drinkers of the courage and sacrifice made by all American service men and women who protect our nation and our freedoms," Ricardo Marques, vice president of Budweiser, said in a press release. "Through our longstanding partnership with Folds of Honor and the release of our America packaging, we hope to help even more veterans receive the support­­ they deserve to pursue their dreams."
FOLLOW US ON FACEBOOK FOR MORE FOX LIFESTYLE NEWS
The new Budweiser camouflage packaging will be available from now through July 4 weekend.