Brewer criticized for blonde beer it claims 'goes down easy'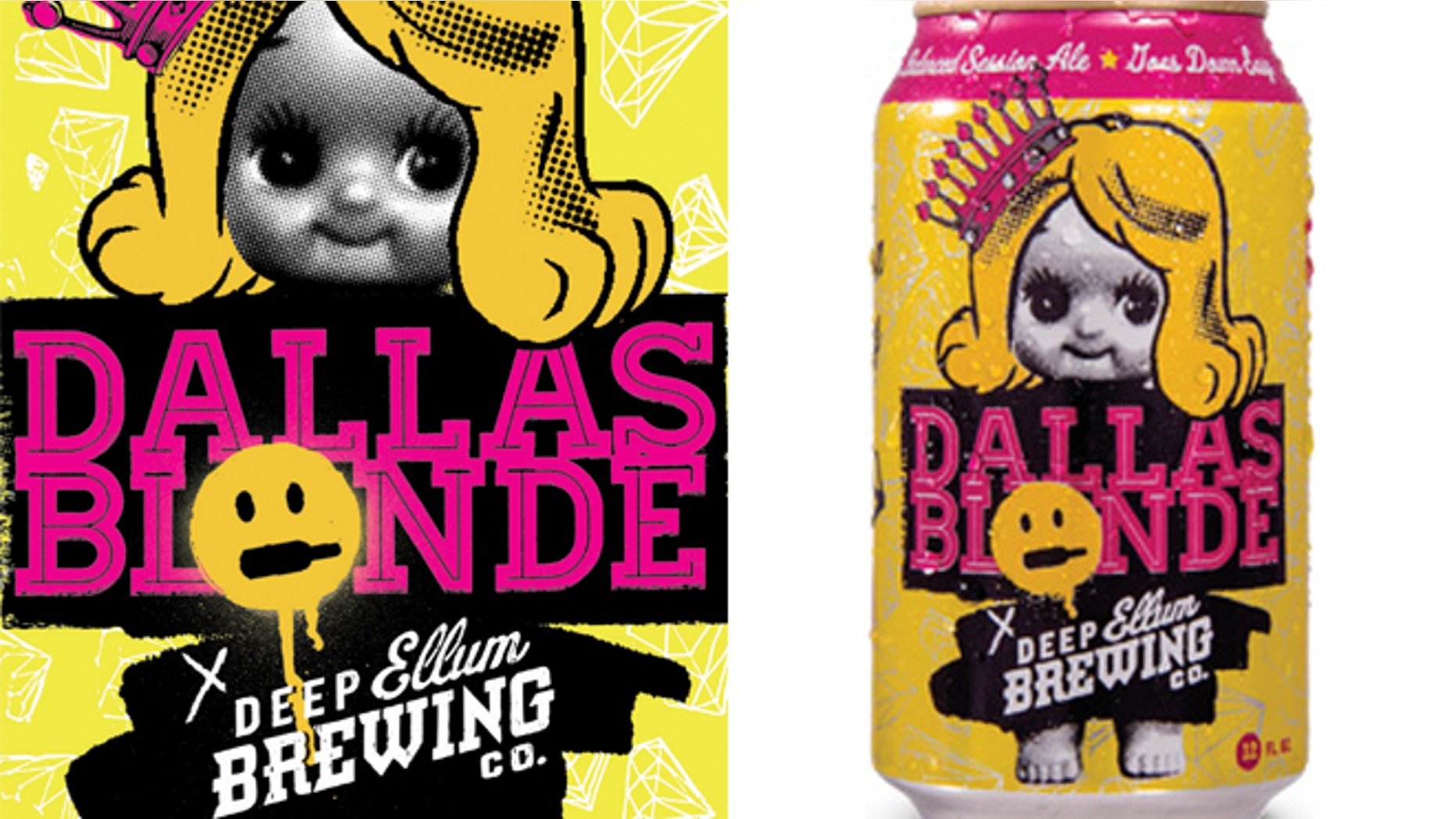 A Texas brewery is being criticized for its beer slogan that some say promotes "rape culture."
Deep Ellum Brewing is selling its American Blonde Ale beer with an image on the can of a doll wearing a blonde wig with the slogan, "goes down easy," as part of a marketing campaign to celebrate a year since the drink was first released.
"If there are women out there who are offended, then we should apologize."
While the craft beer industry has no shortage of clever, if not slightly offensive labels, Genevieve Cato,who writes for the political blog Burnt Orange Report, says this one goes too far. 
"Shouldn't we expect more of our local Texas breweries than to rely on rape culture to sell their beer?"
She points to the company's Facebook page which posted a picture of a van with the logo emblazoned on the side, sparking a slew of angry comments.
"You need to look no further than the comments on their Facebook picture to see the way advertising like this fuels the acceptability of rape culture in our society," she wrote. "It is completely unacceptable, and unnecessary, for breweries to continue to use this kind of language to sell their products."
Deep Ellum owner John Reardon said that the rape culture claim went too far.  "We knew the play on words there," he told the Dallas Observer.
Reardon says he will drop the marketing if enough people are upset.
"If there are women out there who are offended, then we should apologize," he added.
Many took to the company's Facebook page to vent their anger at Deep Ellum Brewery. One Facebook user wrote: "For as long as you continue that incredibly offensive campaign, I will boycot (sic) any bar that carries your beer!!"
But others insisted that the company should not fall victim to "social media rants."
"Change nothing, you've done nothing wrong. People will always complain about everything, no matter what it is. Do you really think you'll sell more beer by people not reading the van? Don't let one person on a crusade to label anything male with "rape culture" steer the marketing of your great beer company," wrote another user.
Deep Ellum has not yet responded to FoxNews.com's request for comment.