Brangelina's new wine premiers to rave reviews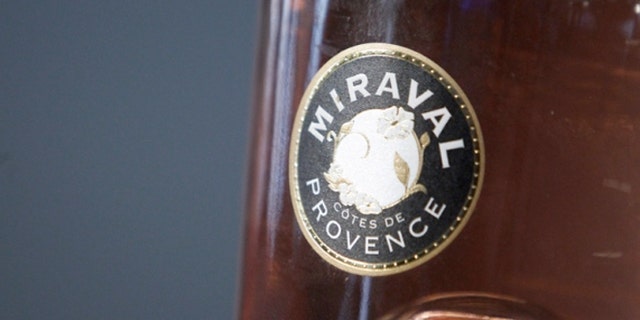 The latest Brad Pitt-Angelina Jolie sequel is being described as powerful and elegant with a "mouthwatering finish."
These raves don't appear in movie publications _ they're from Decanter magazine's review of the celebrity couple's second vintage of rose wine produced at their French Provencal estate, Chateau Miraval.
The 2013 Miraval goes on sale online Friday and will be in shops and restaurants around the world next month. Decanter describes the Cotes de Provence rose as "charmingly pretty in color" with "a delicate structure that deepens through the palate."
The 2012 vintage, Pitt's and Jolie's first since buying the 1,200 acre estate, was the highest-ranked rose on Wine Spectator's annual Top 100 wines list.
Around 200,000 bottles of the '13 will be sold for around $20 each.