Boy spots Florida plate at Chick-fil-A in Alabama, pays for their lunch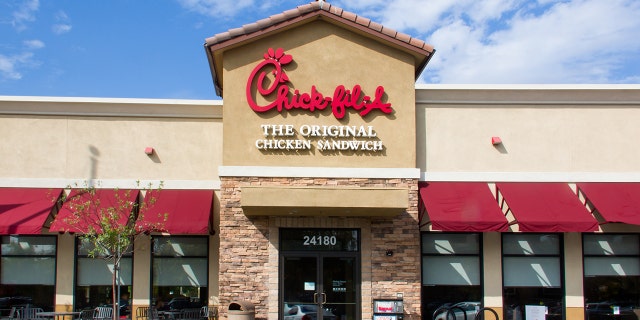 A young boy was in a Chick-fil-A drive-thru in Alabama with his mom, Tara Routzong, last Friday when he spotted a Florida license plate on the car in front of them.
GUY SNEAKS ALCOHOL INTO MUSIC FESTIVAL BY BURYING IT THREE WEEKS PRIOR
Having just discussed the horrible aftermath of Hurricane Irma, the boy wanted to do his part to help the family in front of them – and his mom was fully onboard.
"Went to Chick Fil A(sic) for lunch today because yum," Routzong said in a Facebook post. "Landon saw the car in front of us was from Florida (we have been talking about Irma today) and he declared we were paying for their meal and I agreed."
However, their generosity was met with some difficulties – the car they wanted to pay for was actually ahead of them in line. But, Routzong's son quickly found a solution to this, albeit kind of an alarming one.
"[He ran] toward their window with a debit card in hand and scare[d] the mess out of them," Routzong said of her son's zealous delivery.
FOLLOW US ON FACEBOOK FOR MORE FOX LIFESTYLE NEWS
Though unorthodox, the man – who told the Routzongs he "was passing through to go stay with family in Birmingham" – was very appreciative of the young boys gesture.
The Florida driver is not the only one who was touched by the Routzong's actions. Since posting the photo and accompanying story on her Facebook page, it has received over 2,000 likes and has been shared nearly 1,000 times.