'Boxed beer' could be the new drinking trend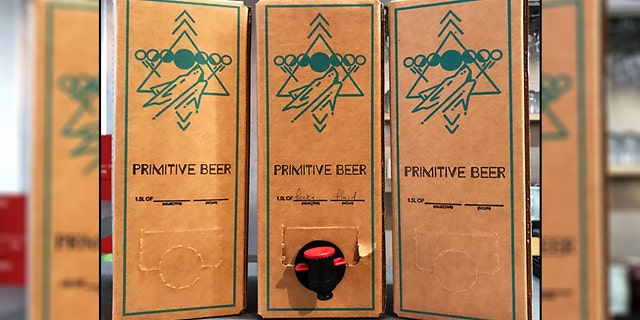 You've likely seen boxed wine lining the grocery store aisles or even had a taste of it in college, but thanks to a new brewery opening in Colorado, you'll soon be able to get your beer in the same easy-pour containers.
WOMAN DUMPS FAT-SHAMING BOYFRIEND WHO SAID SHE HAD A 'BEER GUT'
Primitive Beer is opening in Longmont Saturday with its unusually packaged products. The small blending facility and taproom will serve uncarbonated sour lambic-style ales on tap and in 1.5-liter bag-in-boxes, according to Westword.
While wineries have been serving up grapes in this style of container for years, Brandon and Lisa Boldt, the owners of the taproom, believe they're the first to do so with beer. Because their ales are meant to be flat, they're more conducive to the bag-in-box packaging than your traditional carbonated beer, which would be susceptible to going flat, Food and Wine reports.
"This is definitely an experiment," Brandon told Westword, admitting that it might take people a while to warm up to the idea of boxed beer. "We've chosen this format for our initial releases to emphasize to consumers that our young beers (just over a year old) are purposefully still (little to no carbonation), to pay homage to contemporary Belgian blenderies that package Lambic in this format, and for the reduced carbon footprint as compared to glass," according to an Instagram post from Primitive Beer.
Brandon and Lisa, who both work at Odd13 brewery, fell in love with flat sour beer on a trip to Belgium. "This is all we want to drink, Lisa told Westword. "It was so casual, so common. We thought, why not go all in?" she said, referring to the couple's side project that is Primitive Beer.
FOLLOW US ON FACEBOOK FOR MORE FOX LIFESTYLE NEWS
Primitive Beer will be selling their beers and blends, all of which will be aged in wooden puncheons for nine months to three years, for $18 to $20 per pitcher and $25 per box.