Bottles of McDonald's Big Mac Sauce sell out in minutes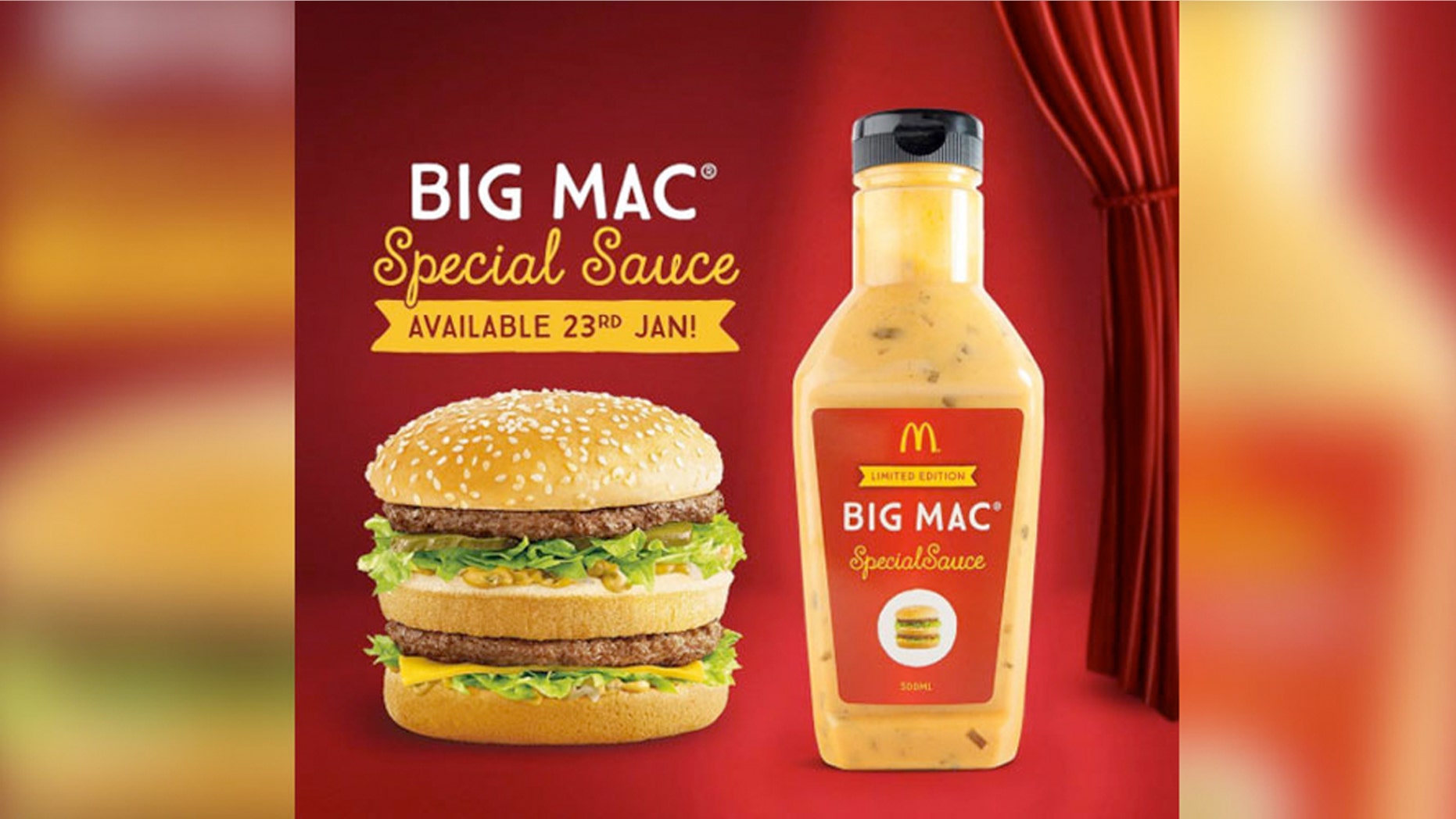 For those who dream of having the coveted Big Mac special sauce always on hand, McDonald's in Australia released a limited-run sold in bottles.
But as almost as soon as the 500ml bottles went on sale, entrepreneurial buyers snatched them up and began selling them on auction sites such as Gumtree for 20 times the retail price.
The Daily Mail reports that 4,000 bottles of souped up Russian dressing, which went for $4.99 each, sold out in 15 minutes from select stores Down Under when they went on sale at midnight on Saturday.
Within minutes, the iconic sauce began appearing on Gumtree for up to $100.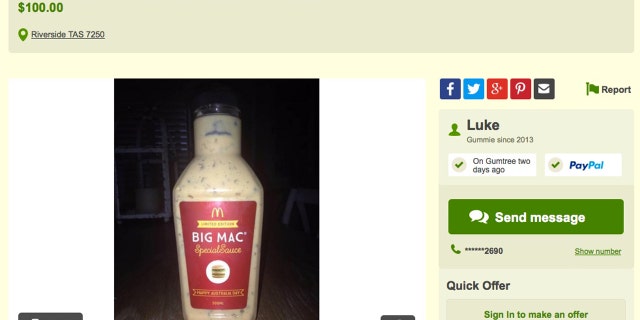 One Gumtree user, known only as Luke in Australia, wrote:
"This Big Mac special sauce tastes so good I just had to share it with you! Brand new and sealed for freshness."
This isn't the first time Ronald McDonald has made his special sauce available in a bottle. Last year, the chain in Australia sold a number of limited edition bottles on eBay, some of which went for as much as $18,000.
If you don't want to blow a Benjamin for Big Mac sauce, we do have a pro tip for you: you can request the sauce be put on virtually any item at your nearest McDonald's location.