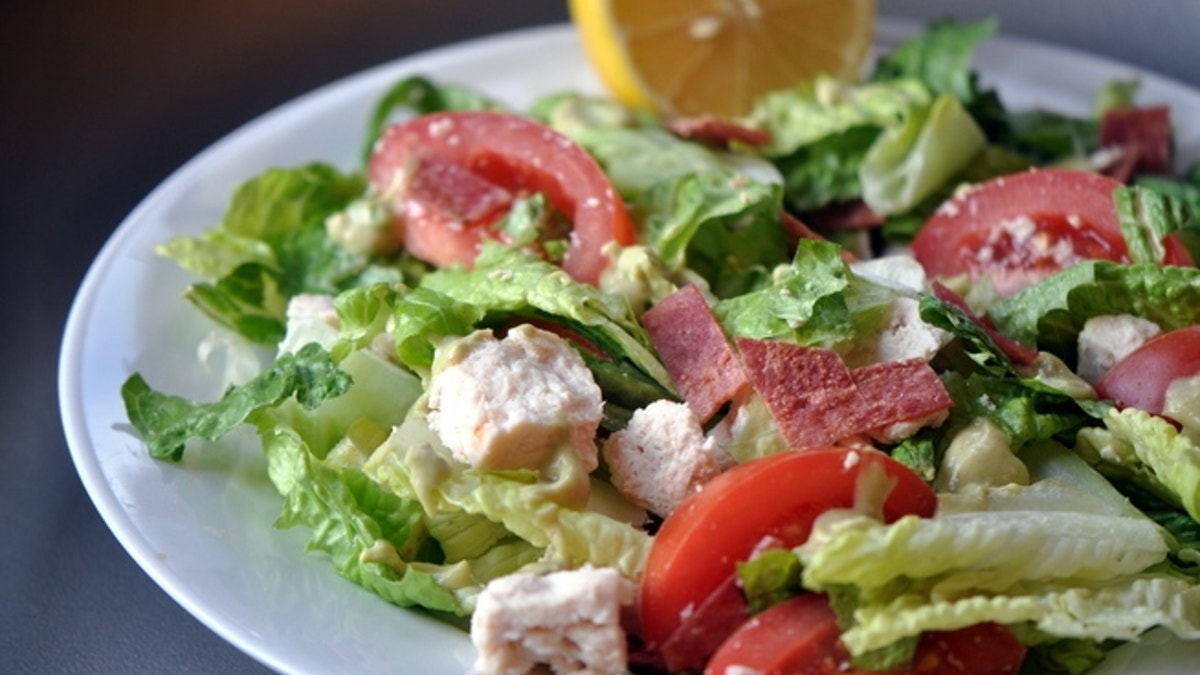 If you want to keep your New Year's get-healthy resolution on track, it's time to break out the lettuce and start eating salads.
But don't despair: salads don't have to be boring or tasteless.
Vegetables are extremely filling, and when mixed with healthy proteins and good fats, they will keep you satiated for hours. Add some tasty extra's like a flavored-packed dressing, and you will start looking forward your meals.
The key behind making a great salad are right proportions. It should be ½ veggies, ¼ protein, and ⅛ of a healthy fat and ⅛ of whole grain carbs. But a word of warning. While it is tempting to include the slightly naughty stuff, don't overdue it with heavy dressings or too many carbs like croutons.
For this meal we took one of our favorite sandwiches --the Bacon, Lettuce and Tomato -- and turned on its head. We took the bread away, added some more vegetables, drizzled a delicious, healthy dressing on top and created a salad that can be served as a meal that doesn't skimp on taste. (Try this concept with any of your favorite sandwiches.)
And the combination of avocados and Greek yogurt combine to make a filling dish for anyone --even those not worried about their weight.
Click here for the recipe for Chicken BLT Salad
Click here for the recipe for Avocado Dressing.
Eating right doesn't have to be difficult, so get to tossing. A healthier you in the new year is just right around the corner.