Best Mother's Day gifts for the mom who loves Food Network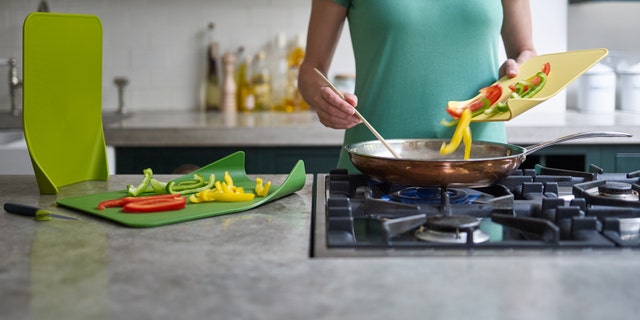 Does your mom belong on "Chopped"? Can she "Beat Bobby Flay"?
If your mom is true Food Network foodie, surprise her this Mother's Day with a cool tool that she can use to show off her skills in the kitchen.
Chances are, she'll adore any present that saves time but these gadgets go above beyond. On course, this Sunday, you should be the one throwing down an awesome meal for mom but of course she'll do doubt invite you over for dinner soon to show off her skills.
1. Veggie Bullet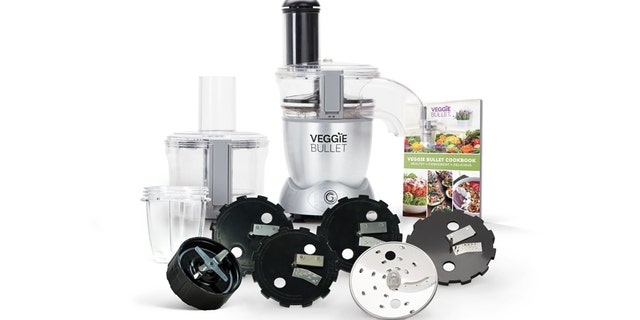 Want to boost your veggie intake big-time? The Veggie Bullet is a fun way to do it. Imagine spiralizing an entire saucepan of zucchini in about 12 seconds. Or making curly fries in less than a minute. You can also use it to shred and slice to your heart's content. It reduces prep time, cooking time, and makes it easy to prepare a nutritious, home-cooked meal. Added bonus: The Veggie Bullet also comes with a cookbook that contains 70-plus recipes.
$149.95, VeggieBullet.com
SANDRA LEE'S RECIPE FOR A SEMI-HOMEMADE MOTHER'S DAY DESSERT
2. Baking Steel Skinny Griddle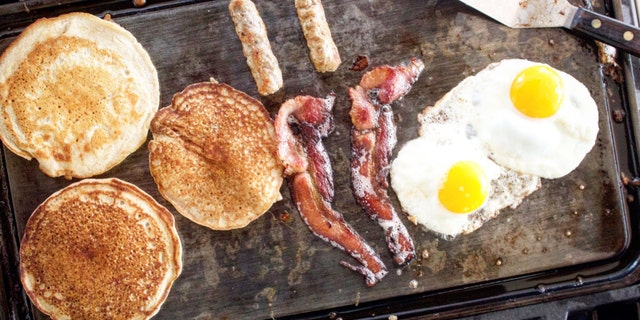 Take a gander at the drool-worthy Baking Steel blog and you'll be inspired to cook up some seriously delicious recipes on their reversible Skinny Griddle. Use it on the stovetop to cook up pancakes, burgers, eggs, grilled cheese sammies and breakfast tacos. Or throw it in the oven for rustic breads, fries and perfectly crispy pizza. When it's time to clean up, just scrape it down with a bench scraper. This product is pretty hardy so it's the type of thing that you can pass down from generation to generation.
$165 (with scraper), Shop.BakingSteel.com
3. Chef'n Pull'n Slice Box Mandolin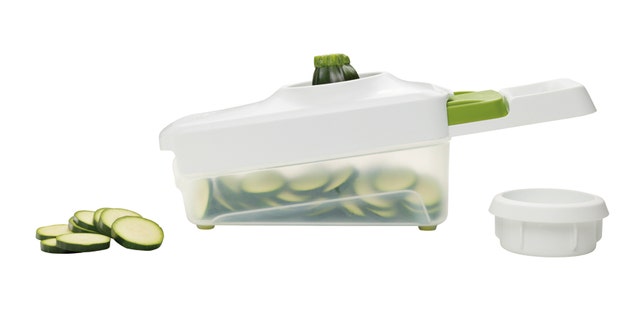 If you despise chopping and slicing, this mandolin will be your new best friend. Not only is it a huge time-saver, it also helps create more uniform slices. Take your pick from julienne, waffle, thick or thin blades: Whichever way you slice it, your veggies end up directy in the attached box, so there's no mess.
$34.99, Chefn.com
4. Sansaire Sous Vide Machine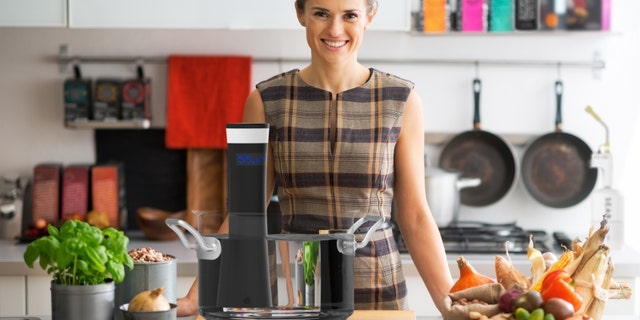 Sous vide sounds fancy, but it's not just for gourmet chefs. It's an innovative cooking method that uses precise temperature control to ensure you don't screw up the results. We're talking perfectly cooked salmon, steak and chicken. The best part is, vegetables cooked with this method don't lose their nutrients. And not only that but you can also make the perfect poached egg, infused liquor, crème brulee, hot chocolate and mushroom risotto with this thing. Sansaire's sous vide machine can even be controlled by your smartphone, and the company also offer loads of fun recipes on its site.
$199.95, Sansaire.com
9 BRUNCH IDEAS THAT ARE SURE TO IMPRESS MOM
5. NutriBullet PRO 900 Series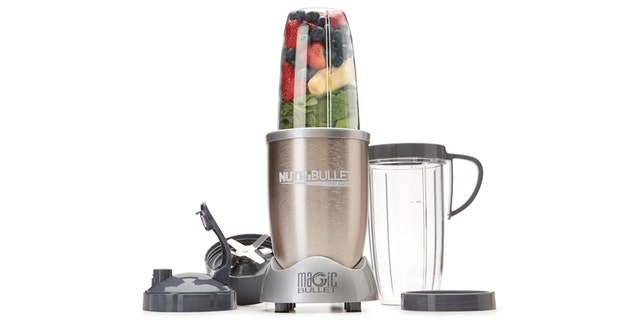 Up your kitchen game with the Nutribullet 900 Pro Series. From fruit smoothies to veggie drinks to soups, this is a gadget you'll use every day. The 900-watt motor has enough power to break down, pulverize and emulsify foods while keeping the them at their most nutritious and absorptive state. It even breaks down tougher things like seeds and wheat grass.
$99.99, NutriBulletPro.com
6. Chef'n Avoquado 4-in-1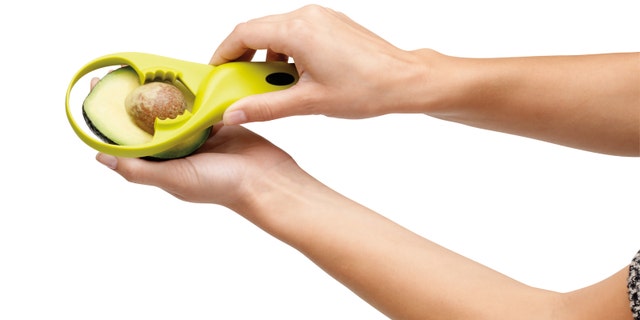 A dream come true for avocado addicts. This 4-in-1 device makes cutting, pitting, slicing and scooping a breeze. Perfect for making quick guac, avo toast, or slicing up an avocado to use as a salad topping.
$9.99, Chefn.com
7. Calphalon Precision Self-Sharpening Knife Block Set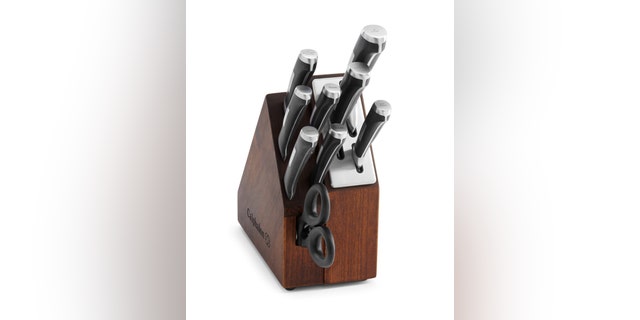 Save precious room on that kitchen countertop with this self-sharpening 10-piece knife set. Its built-in ceramic sharpeners mean you don't have to bother with sharpening the cutlery yourself.
$229, Calphalon.com
8. Joseph Joseph Nest Chop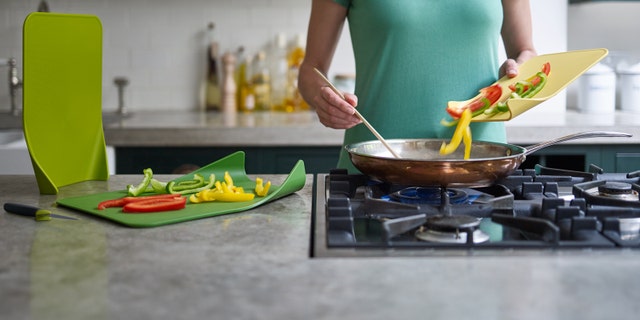 Joseph Joseph's Nest Chop chopping board set comes in three sizes, and each has a built-in chute to help make sure the chopped bits go where you want them to go. They also stand upright and stack — so they're easy to store — and come in bright colors any mom can appreciate.
$30, JosephJoseph.com
FOLLOW US ON FACEBOOK FOR MORE FOX LIFESTYLE NEWS
9. For the Chef Silicone Baking Mat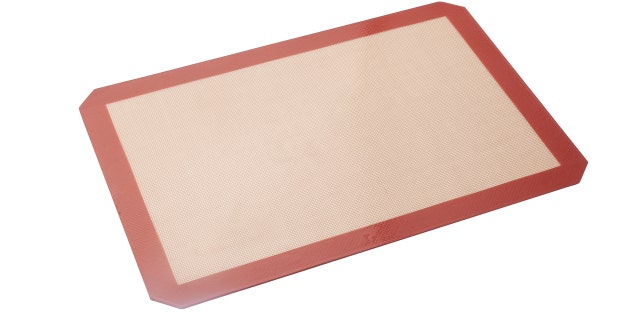 No more cooking spray or oil — and no more parchment paper or butter, either. This rectangular silicone baking mat instantly turns pans and racks into a non-stick surface. During baking or roasting, it can handle temps up to 540 degrees--but it's also fabulous for general food prep.
$17.99, ForTheChef.com