Best fried chicken recipes for National Fried Chicken Day
July 6 just might the best American holiday-- right after the Fourth of July. It's National Fried Chicken Day-- the tastiest, crunchiest day of the year.
In honor of this traditional comfort food, which has its roots in country kitchens of the Deep South, we've pulled together a list of some of our favorite recipes.
Whether it's prepared in a cast iron skillet, an oven or even a brown paper bag, fried chicken is just about the best tasting meal you can get your greasy hands on.
1. Buttermilk Fried Chicken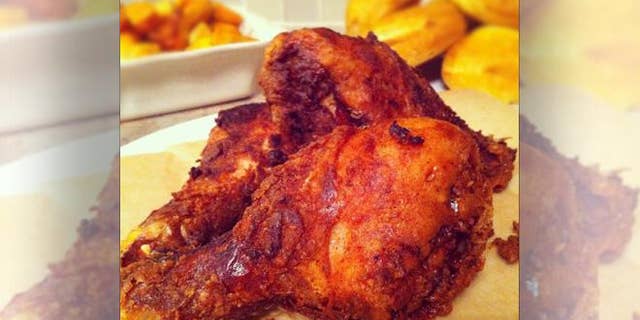 There are certain recipes you shouldn't mess with. Buttermilk-soak fried chicken is one. Followed to a T, you'll will win over crowds every time.
2. Coca-Cola-Brined Fried Chicken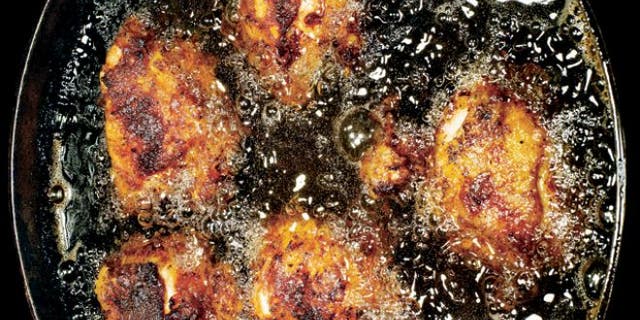 John Currence, the chef at City Grocery in Oxford, Mississippi was inspired to create this dish after traveling to New Orleans to help in the relief effort following Hurricane Katrina. Here's what he says about the dish, "After Katrina, I helped rebuild the fifty-year-old Willie Mae's Scotch House, one of the city's culinary landmarks. This is my attempt at re-creating Willie Mae's secret-recipe chicken, the best I've ever eaten."
3. Fried Chicken Cracklings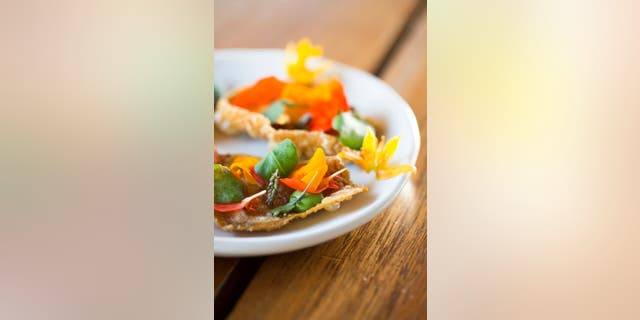 What's the best part about fried chicken? That crispy, crunchy skin of course. The problem with roast chicken skin is it gets soft after a while, but with this "fried chicken" recipe, you can make it the perfect chip to snack on. "Top Chef" alum Louis Maldonado shares this signature dish from his restaurant Spoonbar.
CLICK HERE FOR THE RECIPE
4. Southern Fried Chicken with Cream Gravy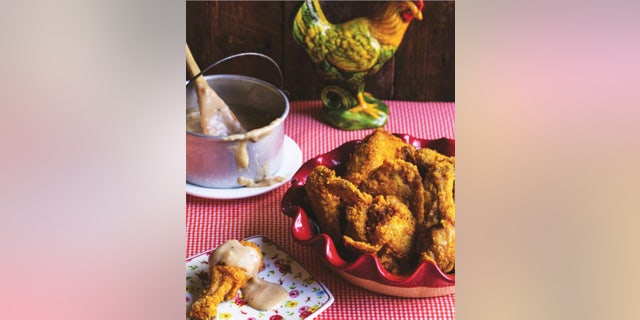 Chef Jennifer Booker reinvents this Southern classic. Her recipe may take some time, but family and friends are sure to come back for seconds and thirds.
5. Buttermilk Fried Chicken on a Bacon Waffle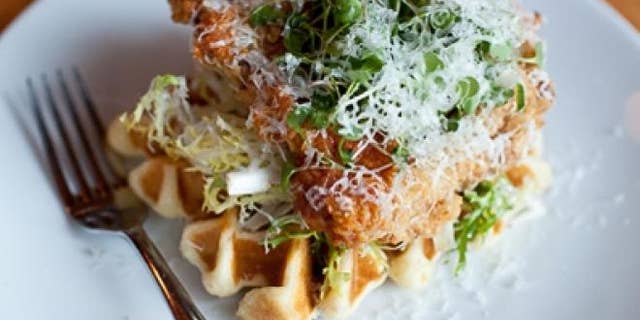 Why not start the celebration early? Drizzled with maple syrup, the waffle serves as the base for buttermilk fried chicken, creating a delicious, sweet and salty dish.
6. Guiltless Oven-Fried Chicken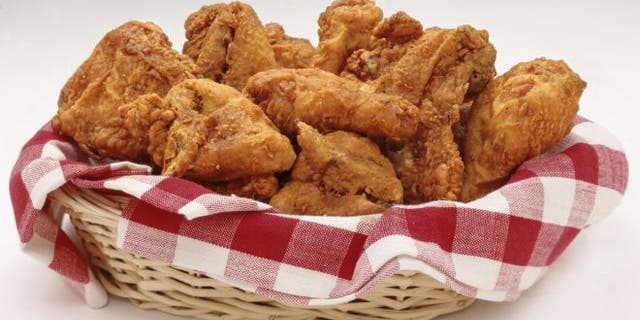 If you're a health-conscious person, as you should be, pounding fistfuls of fried chicken all day may leave you with a little guilt. To be sure, the holiday is called National Fried Chicken Day, so that pretty much excuses any chicken binging which may occur. This recipe takes the deep-fried element out of the fried chicken equation, so you can rest easy.