Baker celebrates National Pie Day with amazing celebrity 'pietraits'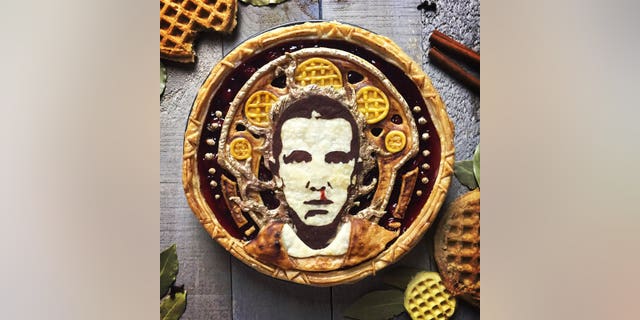 A pun-loving baker known on Instagram as @ThePieous, is charming her thousands of followers with a series of involved "pietraits" featuring famous celebrities.
Jessica Clark-Bojin announced the "Celebrity Pietrait" series as a way to celebrate the upcoming National Pie Day – which falls on January 23.
MISSOURI DOUGHNUT SHOP'S 'TIDE POD CHALLENGE' TREAT GOES VIRAL
Clark-Bojin, who is on a mission to "take 'pie art' to places it's never been before," unveiled the series on her social media January 2, and it has proved to be a fast favorite with each labor-intensive pie earning over 700 likes on Instagram.
"I wanted to start the year off with something really fun and interactive that would put a smile on peoples faces," Clark-Bojin tolds Food & Wine. "Celeb pies are always my top request so I figured that would be a good place to start."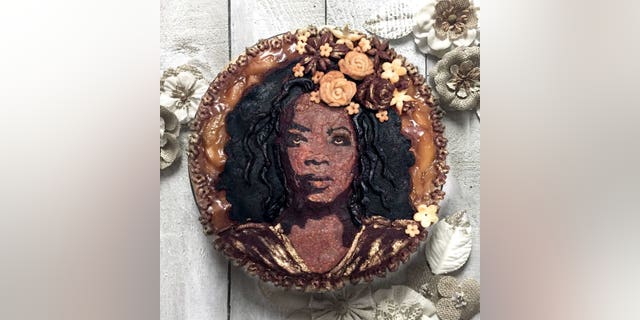 Clark-Bojin has recreated popular characters like Eleven from "Stranger Things" and David Bowie as the Goblin King from 1986 clut-classic "Labyrinth." But Clark-Bojin doesn't only reproduce fictional characters – the talented pie creator has also made realistic Oprah and musician Prince pies.
Clark-Bojin said each of the pies were designed based on suggestions from her Instagram fans, and have taken much longer to make than her usual pie-designs. Food & Wine reports that the celebrity pies have taken her up to four to six hours to finish.
Despite the time investment, the pie maker feels that her creations can be made at home – something she encourages on her website, where she sells flexible "pie guide" stencils that help aspiring pie designers "create sophisticated and fun pie crust designs quickly."
FOLLOW US ON FACEBOOK FOR MORE FOX LIFESTYLE NEWS
Clark-Bojin recommends for those who want to try at home, to have everything ready before starting to bake.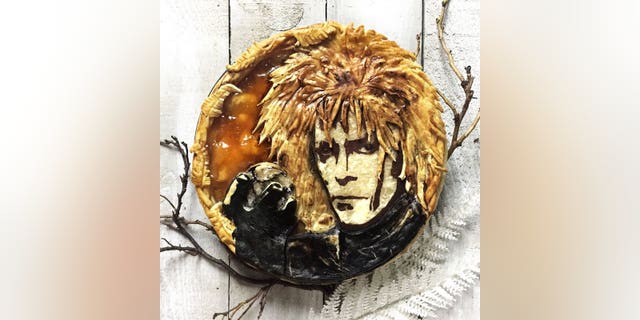 "I would say to anyone who wants to try their hand at pie portraits to make sure they have all their tools ready to go and their dough pre rolled out and chilling in the fridge," Clark-Bojin says. "Then you can work quickly and keep your pastry nice and light tasting out the other side."
Clark-Bijon uses cardstock stencils she creates on the computer for her stunning pie crust creations.