Bad bartenders beware, 'Bar Rescue's' Jon Taffer is back
When will bar owners ever learn?
After rehabbing over 100 different restaurants and bars, Spike TV host Jon Taffer is back to host what he says is one of the most "intense" seasons of his hit show "Bar Rescue." The bar consultant says that after four seasons, one of the most challenging parts now is just keeping it real when everyone knows why he's really there.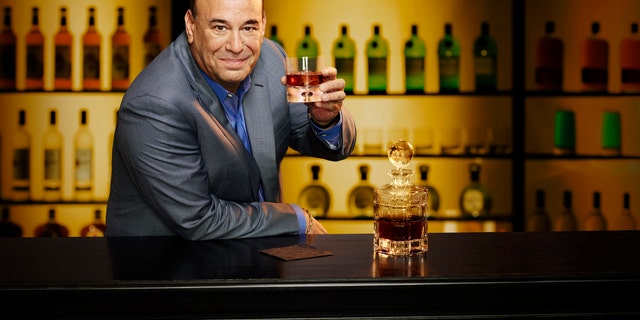 "They think I'm coming the day before I come or the day after I come, or they think I went to a bar on the other side of town," Taffer tells FoxNews.com. The no-nonsense bar fixer-upper says it's not just about the owners-- it's also about the clientele as "people know we're in town so crowds come when the bar is normally empty."
Taffer is proud of the bars he's helped rescue over the years. Especially the ones that stick to the changes he makes-- but for those that don't, he doesn't take it personally.
"They're businesses. They're not children. These are adults that I deal with. I'm going to give them everything they need to be successful. I feel good about that."
But sometimes, says Taffer, there's nothing he can do for seriously misbehaving business owners. Brian M. "Mike" Flore, the former owner of the Arena Bar in Ann Arbor, Mich. which was featured on "Rescue," was recently sentenced to prison for tax evasion.
"Ann Arbor is a great city, that was a neat bar, and his staff was great. So I wind up fighting for the staff more than the owners sometimes, and in his case I did. Then we find out after the fact that he hasn't paid his taxes and now he's going to jail, for tax avoidance," Taffer says.
But life in the spotlight isn't always easy for the bar consultant.
When he just wants to kick back with a drink or meal, it can put business owners on edge.
"I wanted to get myself a diet coke because my plane was late," Taffer recalled about a recent trip to the airport. "So I walked up to the bar deliberately, not a casual strut, a deliberate walk to the bar and the bartender had a look of fear on his face that was unbelievable and I've learned that when I approach bars or employees I have to do it in a casual way. If I walk too deliberately then they get very concerned that I'm coming in attack mode so I slowed down as I approached the bar once I saw that look on his face and he calmed down.
"But yeah people sometimes get a little nervous when I'm around I can understand that."
Now Taffer is about to get even busier-- Spike TV recently greenlit his pilot for a late night talk show he'll host. It's a fitting timeslow for the night owl.
"I'm one of the more bleeped people on TV so I work very well in that late night format and we're really creating a different approach to late night talk show," says Taffer. "It's going to be a lot more like a cocktail party type of environment where it's going to be fun, people are going to let their hair down, and we're going to try to show a different side of celebrities and guests."
The fifth season of "Bar Rescue" premieres Sunday night on Spike TV.