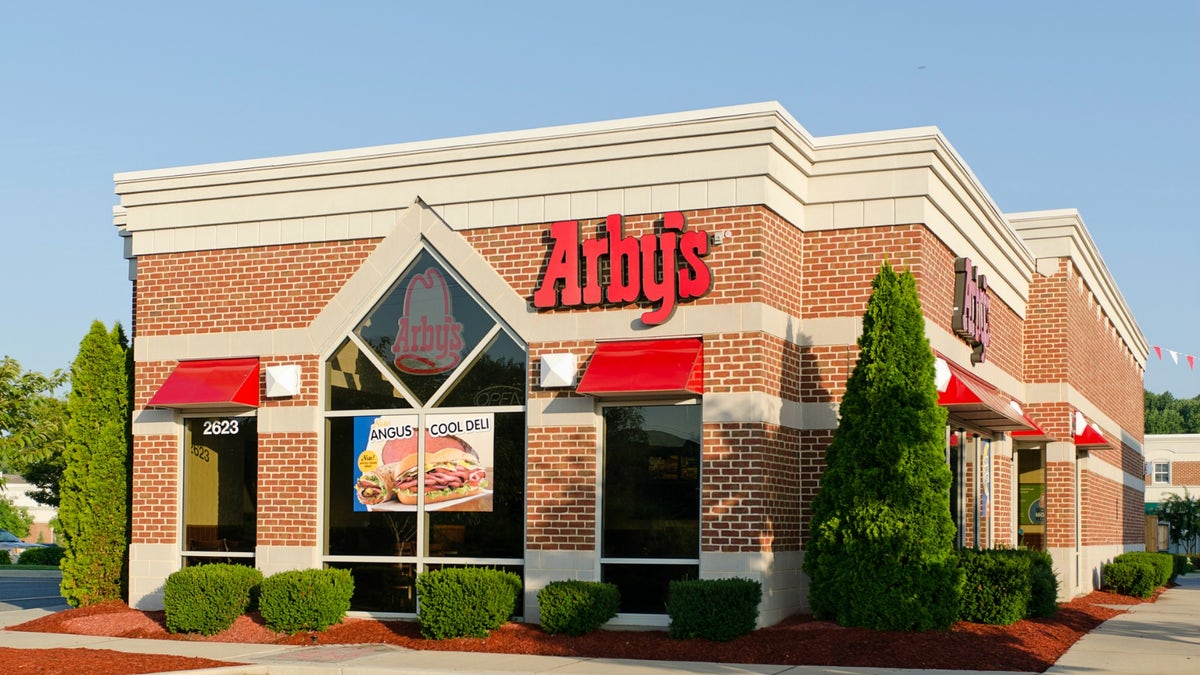 Ever made beer can chicken? The recipe involves cooking a chicken on a half-full can of beer in what looks like a really uncomfortable position. Arby's is now offering a version of this recipe in certain markets, but the beer can's not included.
Arby's didn't respond to a request for comment, but Food & Wine magazine reports that the sandwich comes in two varieties. The Original Beer Can Chicken Sandwich features beer-marinated smoked chicken with melted cheddar cheese, crispy onions, pepper bacon, lettuce, tomato and garlic aioli on a toasted specialty roll. The Tall Boy version of the sandwich features all that plus pit-smoked ham and crispy chicken.
Arby's told Food & Wine that the sandwiches are being tested in Minnesota's Twin Cities, Tulsa, Oklahoma, and Augusta, Georgia, and will be available through Dec. 23. And based on photos spotted on social media, you might need a mouth extender in order to take a bite.
Why are these particular fast-food sandwiches called beer can chicken? Chew Boom reports that the chicken is marinated in Miller High Life beer. Whether or not the beer can chicken choices at Arby's appeal to you, read up on 10 crazy secrets your favorite fast-food chains don't want you to know.