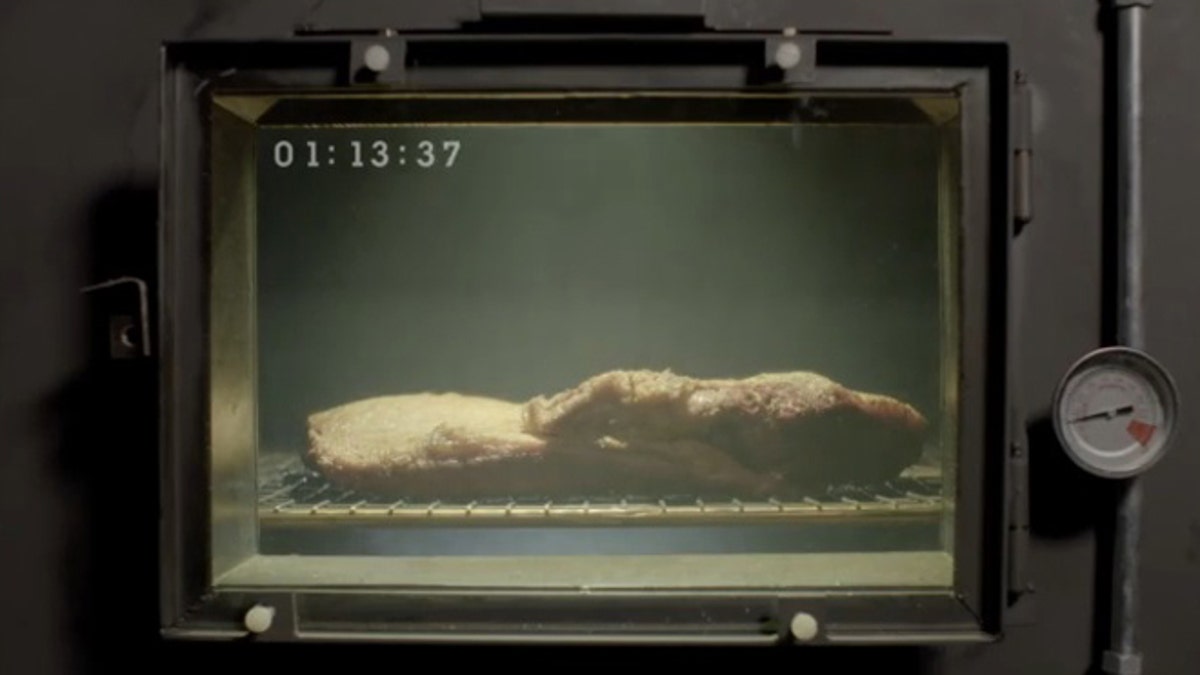 This is some pretty slow fast food.
Fast-food giant Arby's has taken food porn to the next level with a new 13 hour commercial that features smoking beef brisket.
The spot ran in its entirety on My9, a station in Duluth, Minn. on May 24, setting a new world record for the longest commercial to air—ever.
Similar to the ever-popular yule log fire available during the holidays, "Arby's 13 Hour Brisket" is just that, a slab of meat smoking away.
The half-day promo is drumming up excitement for their limited edition Smokehouse Brisket Sandwich with smoked gouda, a tangy barbecue sauce, fried onions and layers of Arby's slow-smoked beef brisket that the company claims is actually cooked for 13 hours.
When a static shot of succulent meat just isn't good enough, diehard foodies can check out the full commercial online starting today.
Just over an hour into the "live" airing, more than 10,000 viewers are tuned in to the YouTube channel.