Anti-LGBT demonstrators picket 'Pizzagate' restaurant on Inauguration Day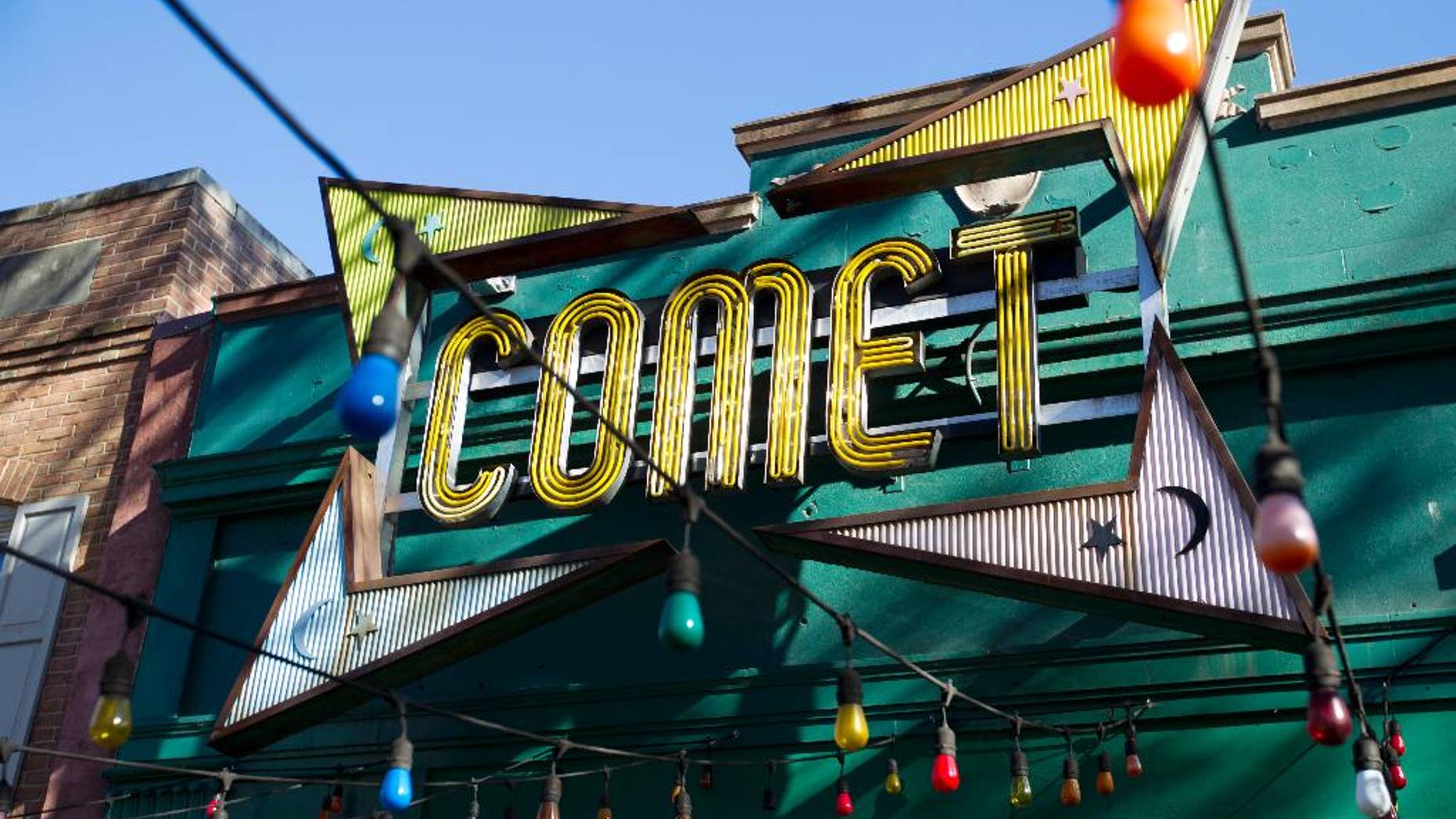 The Washington, D.C. pizzeria that was at the center of the conspiracy theory dubbed Pizzagate continues to be a source of controversy even after claims of the alleged child sex slave ring linked to Hillary Clinton have been debunked.
On Thursday, The Washingtonian reported that picketers had swarmed Comet Ping Pong, harassing passersby, and shouting homophobic, sexist and xenophobic slurs.
A local business owner confirmed to FoxNews.com that the protesters have continued to picket the restaurant early on Inauguration Day.
"President Obama is nothing more than a Muslim," "Homosexuals will burn in a hellfire," "Go back into the kitchen, you woman," were among the phrases being shouted Friday morning, Matt Carr, owner of the coffee shop Little Red Fox told FoxNews.com in an email. The coffee shop is located next door to the pizzeria.
The group, which the Washingtonian says calls itself the "Official Street Preachers," had about 10 picketers outside Comet Ping Pong on Friday morning, Carr said. He added that two police officers were standing by.
Comet Ping Pong became the center of a growing online conspiracy theory in 2016 after sites like Planet Free Will, YourNewsWire.com and the Vigilant Citizen publishing stories linking an underground pedophilia ring to the pizza joint. Snopes and other media subsequently debunked the claims and the articles have since been taken down.
But the conspiracy theory prompted 28-year-old Edgar Maddison Welch to fire an assault rifle inside the restaurant in December. No one was harmed during the shootout but Welch, who was later arrested, claimed he wanted to investigate the conspiracy for himself.  
"I just wanted to do some good and went about it the wrong way," Welch told the New York Times after surrendering to police when he found no evidence of children being used as sex slaves.
FOLLOW FOX NEWS LIFESTYLE ON FACEBOOK!
On Friday, Carr said that customers outnumbered the protesters within minutes, and that the picketers have not negatively impacted business at Comet nor at Little Red Fox.
"We are busier because our neighborhood is incredibly supportive," Carr said when asked if the controversy over the last few months had affected business.
The Chevy Chase restaurants located on Connecticut Avenue, are just blocks from vice president Mike Pence's temporary rental property. Earlier this week, hundreds activists danced through the neighborhood with glow sticks and rainbow flags to champion LGBT rights.
A spokesperson from Comet Ping Pong was not immediately available for comment Friday morning.