Aldi recalls peanut packets because they contain nuts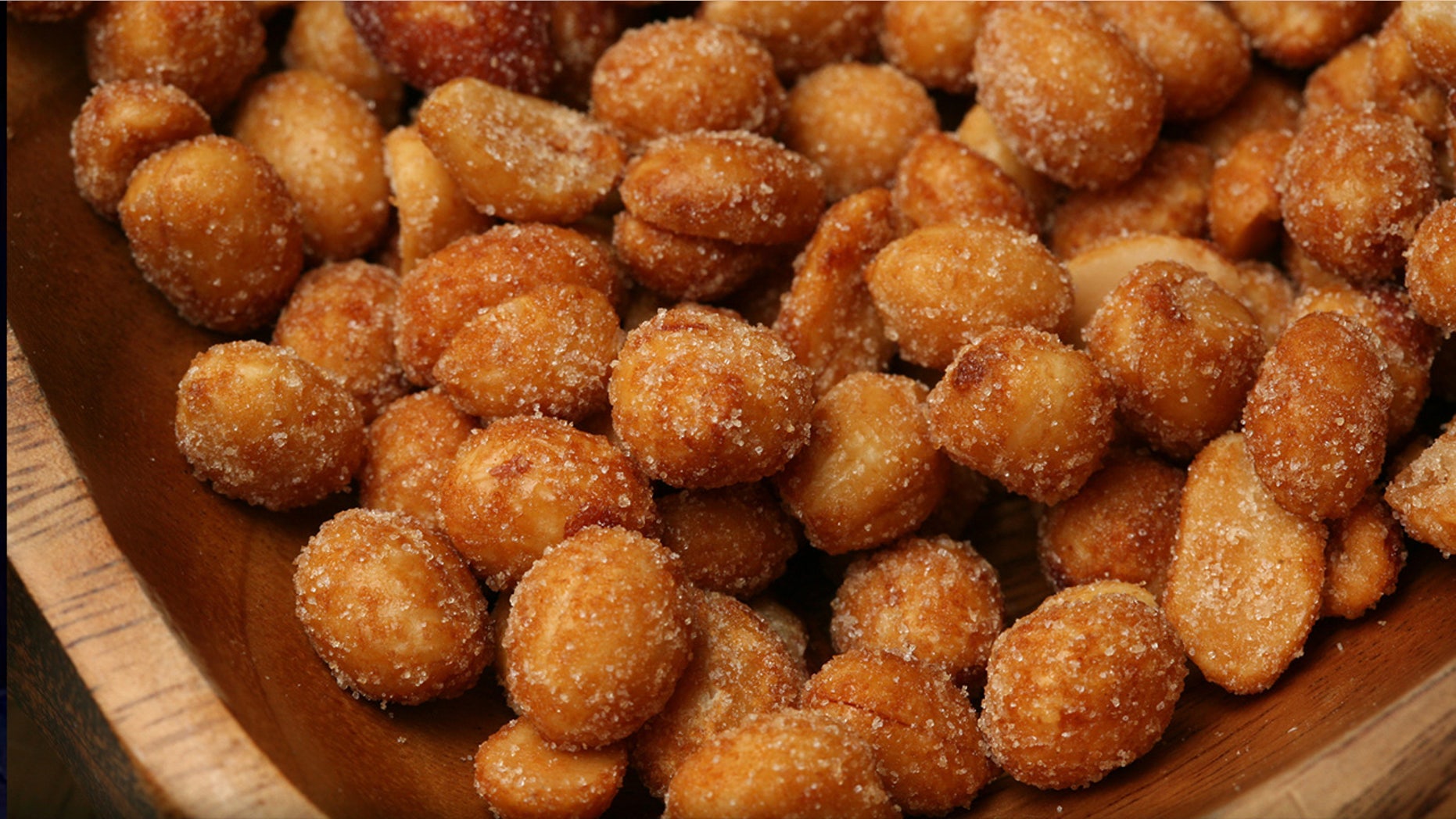 Aldi has pulled packets of Clancy's Barbecue Flavor Coated Peanuts from shelves over fears they could be a possible health risk for anyone with an allergy to nuts. The bag of nuts contains cashews but fails to mention this on the label.
It may seem obvious that a packet of peanuts could trigger a nut allergy, but some people's allergies are affected by different types of nuts.
DEEP-FRYING A TURKEY? FIVE SAFETY TIPS YOU NEED TO KNOW
Peanuts are actually a legume - in the same family as peas and lentils - and has different properties to tree nuts, like cashews. This means that someone can be okay to eat peanuts but suffer if they come into contact with other tree nuts.
Nut allergies can cause sickness and vomiting, and in extreme cases cause the mouth to swell leaving the person struggling to breathe.
SUPERMARKET'S FROZEN 'CHRISTMAS PIZZA' MET WITH CRITICISM ON TWITTER
The bags of nuts were only available across three regions in the UK - Neston, Darlington and Goldthorpe.
The German budget supermarket advises customers who bought the snack and has an allergy to cashew nuts not to eat it, but instead return it to Aldi in exchange for a full refund.
The 200g snack bag has a use by date of July 2018 and the batch code is 7292 7291.
FOLLOW US ON FACEBOOK FOR MORE FOX LIFESTYLE NEWS
Aldi isn't the only supermarket to have to remove food from the shelves over potential health risks caused by cashew nuts.
Aldi rival Lidl recent had to issue a recall over the Alesto Snacking Pockets because the labelling isn't in English. This means that the treats could be a health risk to anyone who has an allergy to nuts or has a sensitivity to sulphite dioxide.