After long downturn, beer sales are back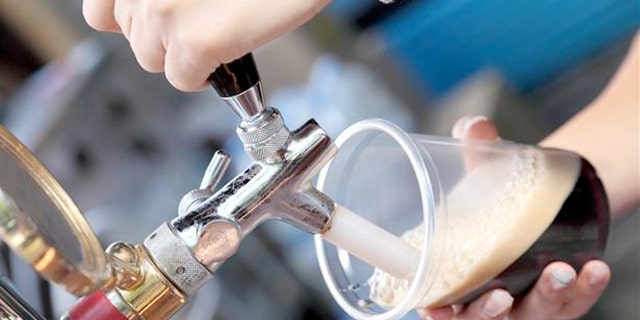 This is something you can raise a glass to.
The Wall Street Journal reports that shipments of beer are rising for the first time since 2008 in a sign that economic recovery is taking a foothold—particularly for young men.
Beer shipments in the U.S. rose 1.9 percent in the first eight months of 2012 after falling three straight years, according to the Beer Institute, an industry group.
Much of the rebound is being driven by small-batch "craft'' brewers, noted the Journal. Craft beer sales rose 12 percent in volume in the first half of 2012, according to the Brewers Association. The association estimated craft beer represented 6 percent of U.S. beer market by volume and 9 percent in dollar terms last year.
Beer consumption has been down in recent years, in part because its key customers, blue-collar males in their 20s, were feeling the pinch of an economic downturn that hammered industries such as construction, the paper said.
But beer is back. According to the Brewers Association, there are now 2,126 craft breweries in the U.S., more than there have been since 1890.
Look to see where there may be a craft brewer near you.