Even if you can't make the trek to Munich this year, you can still enjoy some of the same beers being served across the Atlantic. In fact, three of the breweries featured here are among the six that are allowed to serve beer at the Bavarian Oktoberfest. Try this selection of the top 10 Oktoberfest beers at home, but you'll have to provide your own oompah band.
1. Märzen Madness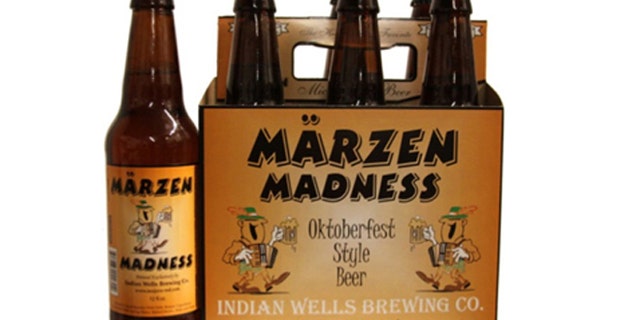 Indian Wells Brewing Company
Inyokern, California
Märzen / Oktoberfest
5.5 percent ABV
Price: $8 for a six-pack
One of the few Märzens available year-round, this version is made with Munich malt, has a deep amber appearance and a grassy/floral aroma with a hint of orange peel. A smooth, easy drinking beer, its flavors of toasted biscuit merge with crisp hops with a sourdough aftertaste. This brewery utilizes exclusively natural ingredients of fresh organic hops, barley, yeast and fruit from local growers in Southern California and pure artesian spring water from its historic Indian Wells Spring, which saved the 1849 gold rush party lost in Death Valley. It's also a green brewery, using energy-efficient methods, including gravity power to feed water from its artesian spring to the facility; the spent grains from the brewing process are donated to local farmers who use them to feed goats and other livestock.
2. Leinenkugel's Oktoberfest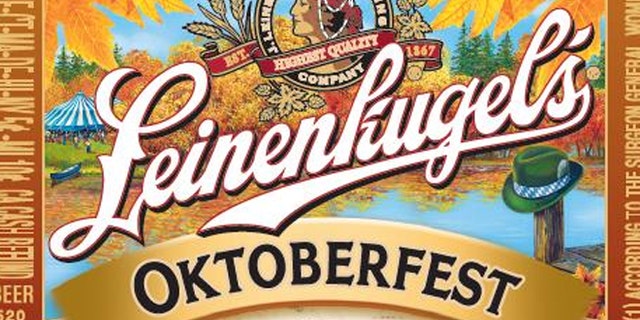 Jacob Leinenkugel Brewing Company
Chippewa Falls, Wisconsin
Märzen / Oktoberfest
5.1 percent ABV
Price: $8 for a six-pack
This family brewery, which got its start in 1867, is one of the oldest in the U.S, and is still guided by fifth-generation descendents of the Leinenkugel family. First introduced in 2001 to honor company founder Jacob Leinenkugel, this Oktoberfest lager is brewed with a blend of Munich, Caramel and Pale malts and balanced with Tettnang, Perle, Cluster and Hallertau hops. Crystal clear amber-colored, with an off-white head, it's vigorously carbonated with a slight nutty malt aroma. Light-bodied and very easy-drinking, it exhibits a light hop character and mild malt sweetness, followed by a dry, crisp, smooth finish.
3. Barktoberfest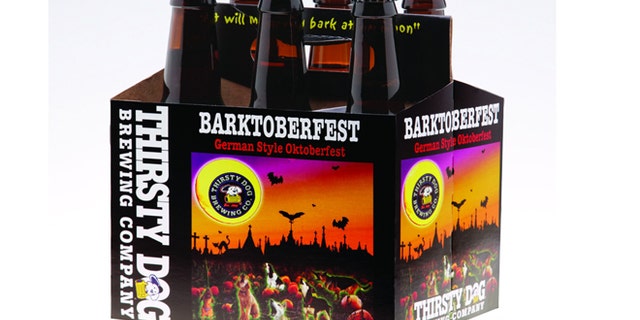 Thirsty Dog Brewing Company
Akron, Ohio
Märzen / Oktoberfest
6 percent ABV
Price: $8 for a six-pack
The label depicting dogs barking at a full moon in a pumpkin patch with bats flying overhead sets the scene for this fall offering. For some reason, dog-themed breweries seem to produce excellent Märzen beers, and that is the case with this one. Released every autumn, this traditional Old World Märzen uses only German malts and hops. With a clear copper hue, it's a bit darker and richer than most examples of the style, and an aroma of cracker-like toasted malt comes through in the flavor as well. A touch of chocolate roast and slight smokiness is evident in the aftertaste, making this a standout beer for the Oktoberfest style.
4. Munsterfest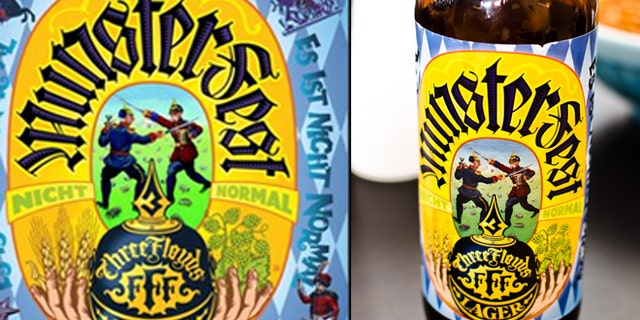 Three Floyds Brewing Company
Munster, Indiana
Märzen / Oktoberfest
6 percent ABV
Price: $9 for 22 oz.
After the three Floyd family members opened a small brewery in Hammond, Indiana in 1996, Three Floyds Brewing developed a large following that required an expansion to a larger facility in Munster, Indiana. Released each September, this Bavarian-style Oktoberfest, named for its city of origin, seeks to be true to the style's traditions, using Bavarian malted barley, German noble hops and traditional yeast in accordance with the German Purity Law (Reinheitsgebot) of 1516. The brewery's slogan for this beer is "Es ist nicht normal," for this isn't a "normal" offering from this brewery known for strong flavors, but is true to the style. It pours a deep orange with an off-white head, emitting a rich and malty aroma. In the flavor, toasted, sweet malt is the backbone, balanced with caramel undertones and the slight spiciness of the noble hops. It goes down as an easy-drinking beer, just as beers of this style are meant to do.
5. Okto Festival Ale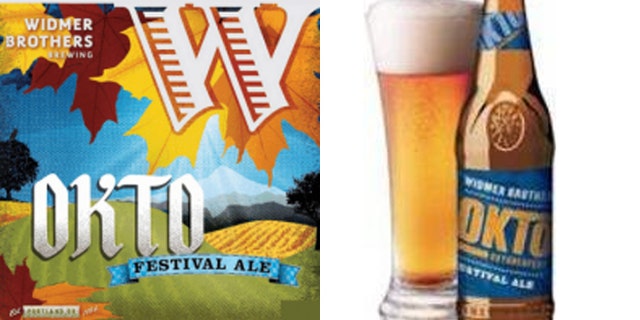 Widmer Brothers Brewing Company
Portland, Oregon
German Altbier
5.3 percent ABV
Price: $8 for a six-pack
Brothers Kurt and Rob Widmer transitioned from homebrewers to brewery founders in 1984, during the infancy of the craft beer movement. The brewery lays claim to a number of firsts, including: the first brewery to introduce an American-style Hefeweizen; the first American brewery to offer a full four-seasonal beer line-up, which it accomplished in 1986 when its Oktoberfest beer was first offered: and the first American brewery to brew an Oktoberfest style. Available August through October, this amber/copper offering is actually a German Altbier style, brewed with ale yeast that's Americanized through its use of locally grown Alchemy and Willamette hops. The hops impart a mild bitterness and subtle floral note, allowing the sweet bready malt and caramel flavors to dominate. The beer finishes crisp and clean with some floral hop and pleasant bread-like aftertaste. Like many craft breweries, Widmer is very environmentally friendly, even going so far as to use only wood from naturally fallen trees for its tap handles.
6. Ayinger Oktober Fest-Märzen
Brauerei Aying
Aying, Germany
Märzen / Oktoberfest
5.8 percent ABV
Price: $3.29 (16.9 oz.)
The Ayinger Brewery, founded in 1878 and located in the Bavarian village of Aying, is no stranger to brewing medals. It regularly brings home gold medals from the World Beer Championships and its Oktober Fest-Märzen is one of the most medaled and highly respected Märzens in the world. It pours with a golden color tinted with amber and a nose of floral hops balanced with slightly sweet malt. Flavors of caramel and nutty malt form the backbone and it's balanced with just enough hops to prevent it from coming off as too sweet. Its medium body and moderate alcohol (5.6 percent ABV) is not overpowering, making this an easy drinking beer that will pair nicely with roasted chicken, fish, sausage or sauerkraut.
7. Hacker-Pschorr Original Oktoberfest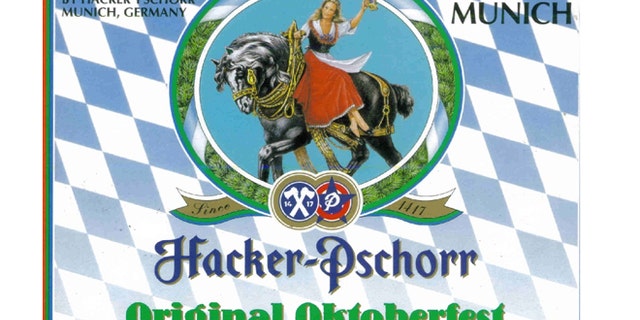 Hacker-Pschorr Bräu GmbH
Munich, Germany
Märzen / Oktoberfest
5.8 percent ABV
Price: $9.99 for a six-pack of 12 oz. bottles
Hacker-Pschorr is one of Bavaria's pre-eminent breweries, having been in existence since the fifteenth century, and one of the breweries commissioned to brew beer at the original Oktoberfest in 1810. It's one of only six Munich breweries that are allowed to serve beer at the Munich Oktoberfest and the brewery claims its Oktoberfest lager is similar to the brew introduced at the first Oktoberfest. This traditional version utilizes natural spring water, dark- and light-colored malt from two-row Bavarian summer barley, a traditional Hacker-Pschorr centuries-old exclusive yeast strain and Noble Hallertau hops. Amber color, rich and clean toasted malt flavors, a sweet hop aroma and strong carbonation are descriptors of this brew, and at 185 calories per serving, it's nearly a light-calorie beer. Try it with sausages or pork chops.
8. Hofbräu Oktoberfest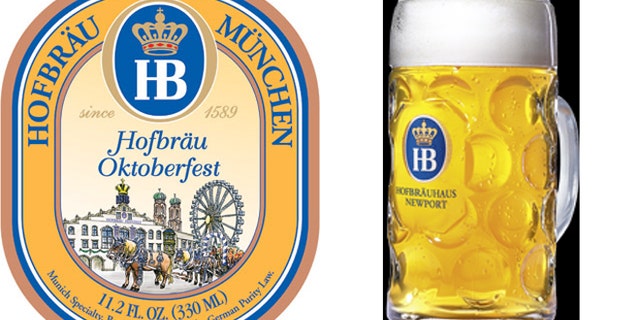 Staatliches Hofbräuhaus
Munich, Germany
Märzen / Oktoberfest
6.3 percent ABV
Price: $8.40 for a six-pack of 12 oz. bottles
Founded in 1589, the Staatliches Hofbräu brewery in Munich began as a court-owned enterprise run by a duke. The brewery hosts the largest tent at the Oktoberfest festival in Munich and is one of the  six breweries permitted to serve its beer. Hofbräu imports beer from the same batches that are served at its tent, so you can enjoy the same beverage as the throngs at Oktoberfest. This version is very easy-drinking, with crisp flavor and a bit of sweetness. Not exactly the typical Oktoberfest brew, the hops are a bit more prevalent, the alcohol content is slightly higher (6.3 percent ABV) and the appearance is a shade paler than the traditional beers of this style. Light caramel and malt flavors add to Hofbräu Oktoberfest's fine balance. This authentic Munich brew will taste best when accompanied by Bavarian traditional food such as bratwurst and suckling pig.
9. Paulaner Oktoberfest Märzen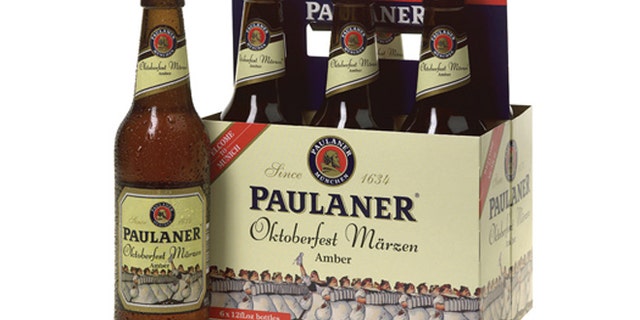 Paulaner Brauerei GmbH & Co. KG
Munich, Germany
Märzen / Oktoberfest
5.8 percent ABV
Price: $9.50 for a six-pack of 11.2 oz. bottles
Paulaner is one of the six Munich breweries allowed to serve beer at the Munich Oktoberfest.  The brewery was founded by Minim friars in 1634, and they named it in honor of the patron saint of their own order, Saint Francis of Paola. Monks did the brewing until the early 19th century, after which operations were turned over to a non-religious brewmaster. Characteristic to the style, this 5.8 percent ABV Märzen is amber-hued with a full malt aroma. There's something to be said for a beer that pours with a thick, creamy, foamy froth. The taste offers a decidedly nutty light roast with an emphasis on malt sweetness that's smooth and well balanced with subtle, but noticeable hop flavor. Good accompaniments to this brew include roast pork, roast chicken or spicy dishes.
10. Weihenstephaner Festbier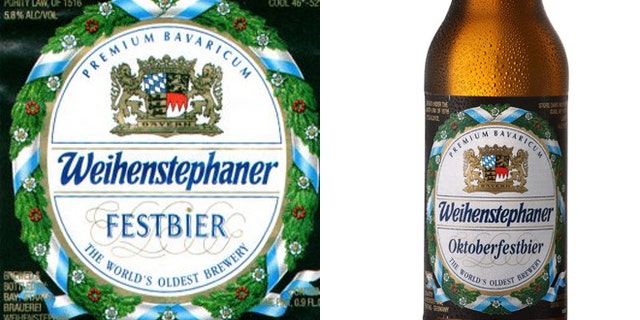 Bayerische Staatsbrauerei Weihenstephan
Freising, Germany
Märzen / Oktoberfest
5.8 percent ABV
Price: $12.99 for a six-pack of 12 oz. bottles
Located just north of Munich, the birthplace of Oktoberfest, the Weihenstephan Brewery is no novice to brewing, with roots in beer-making going back to the year 768. Weihenstephan became licensed in 1040 and is recognized as the world's oldest working brewery. Its Festbier is a true German brew, with malt and Noble hops from the Hallertau region in Bavaria. The result is a full, rich-bodied, mildly hopped seasonal lager. Crisp and refreshing, its appearance of a deep gold color is a bit lighter than most Oktoberfest lagers, but otherwise its full carbonation, 5.8 percent ABV and 26 IBUs (International Bittering Units) make it a perfect fit for the style. Hearty foods such as roasts, poultry, game and cheeses will complement the carbonation and maltiness of this brew.
MORE ON GAYOT.com
More Info and Photos of Top 10 Oktoberfest Beers
Top U.S. Oktoberfest Celebrations