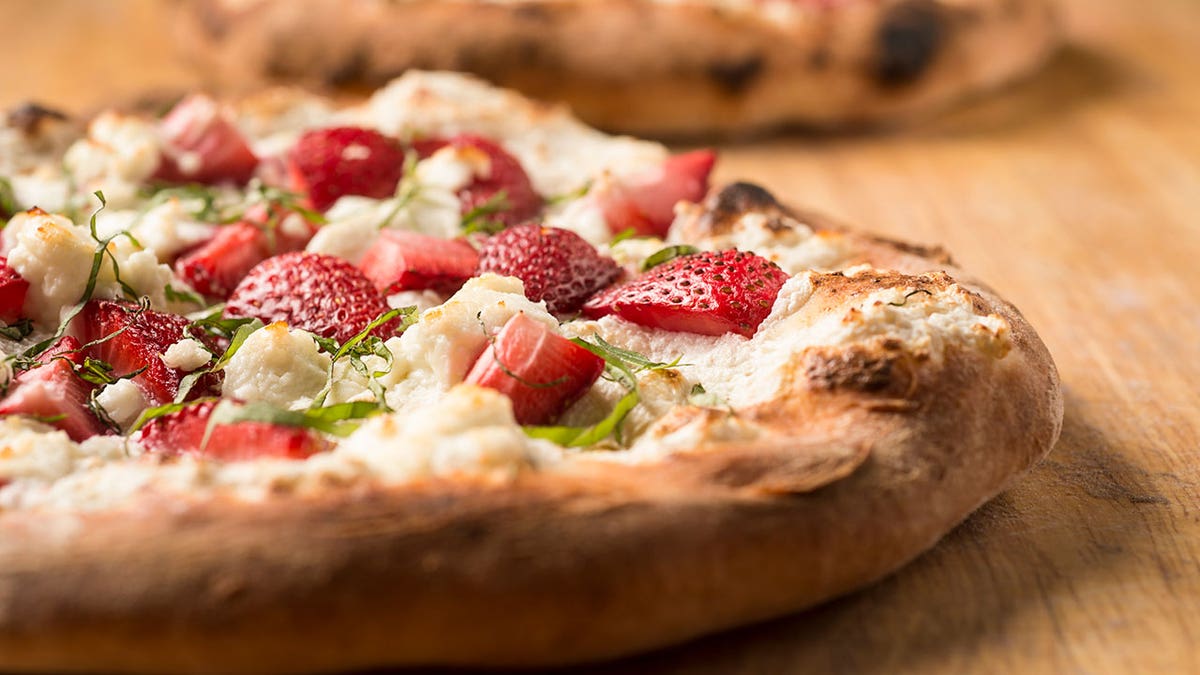 It feels like only yesterday that the world was divided over the notion of putting pineapple on a pizza — the president of Iceland even said he'd like to make it illegal — but a new pizza topping has since emerged for the Internet to endlessly and angrily argue about: strawberries.
PIZZERIA SENDS CUSTOMER A FUNNY NOTE AFTER REFUSING TO PUT PINEAPPLE ON PIZZA
Earlier this week, a Twitter user named MoonEmoji ignited a heated debate after posting a photo of a cheese pizza topped with sliced strawberries. In the caption, MoonEmoji also referenced the infamous pineapple debate from earlier this year, writing "strawberries>>pineapple."
Comments started pouring in from both supporters and detractors of MoonEmoji's meal choice, though the majority was clearly in the latter camp.
EXPERT NAMES THE BEST CHEESE TO USE ON A PIZZA
Then, only a few minutes after MoonEmoji shared the now-viral post, a Twitter user named LebaenesePapi weighed in, and called for all denizens of the Internet to come together on this very important issue.
"Pineapple and non-pineapple pizza eaters must put our differences aside and join forces to defeat this evil," he wrote.
LebaenesePapi's post apparently resonated with the Twitterverse, who retweeted his call to action more than 156,000 times as of Tuesday morning.
FOLLOW US ON FACEBOOK FOR MORE FOX LIFESTYLE NEWS
MoonEmoji, meanwhile, is sticking to his/her guns about the strawberry-topped pizza, but added that he/she is "legitimately scared" by all the Twitter users who are allegedly threatening to report him/her to the FBI over the post.
As of press time, however, MoonEmoji has not disclosed where he/she ordered the offending pizza.