Nothing tops a juicy burger better than ooey gooey cheese. Luckily there's an entire food holiday dedicated to celebrating one of America's favorite food staple.
Thursday, Sept. 18, is National Cheeseburger Day and FoxNews.com has put together a list of some of the best burger recipes out there.
From classic American to sharp cheddar or Swiss, there's a melted topper for every cheesehead to enjoy.
1. The All-American Cheeseburger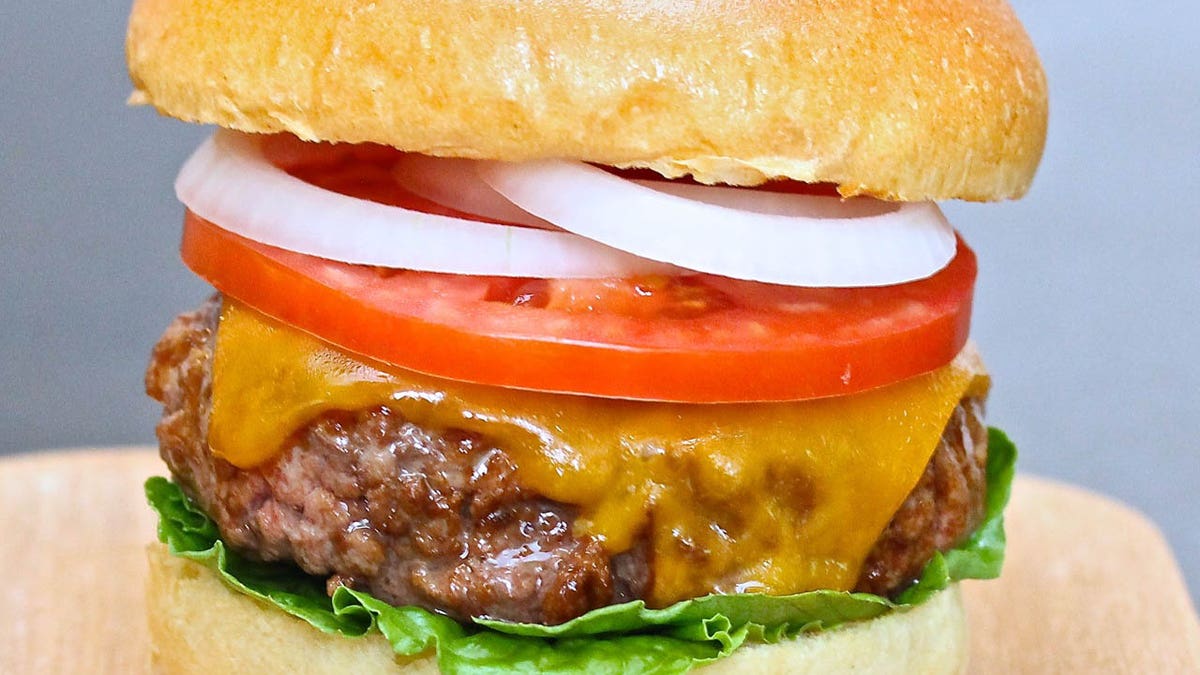 Sometimes you just MUST have a burger. This burger from America's Table uses three types of beef: sirloin, chuck and brisket, to get the right ratio of fat to protein for the hamburger patty. Former White House Social Secretary Lea Berman says mixing this combination is "definitely worth the extra effort."
RECIPE: The All-American Cheeseburger
2. Mac and Cheese Burger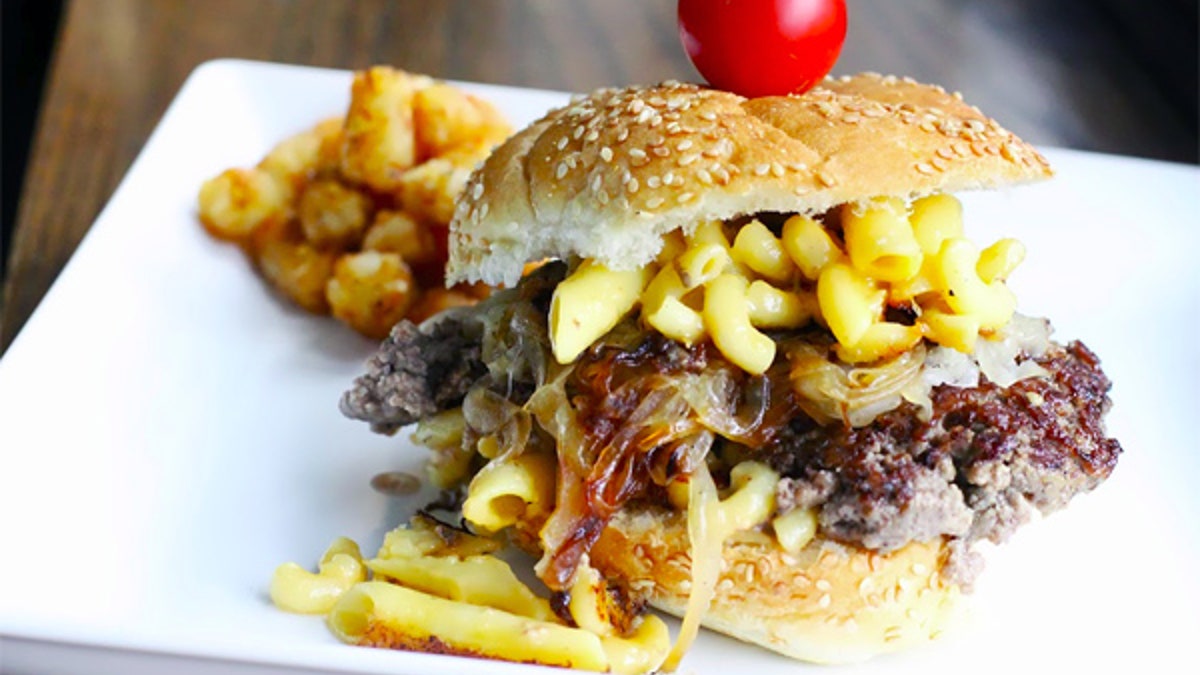 This ultimate comfort food mashup is the brainchild of food blogger Dax Phillips. Use your favorite macaroni and cheese as a burger topper. It's like Hamburger Helper in a bun but so much better.
3. Grilled Cilantro Burger Sliders with Teriyaki and Pineapple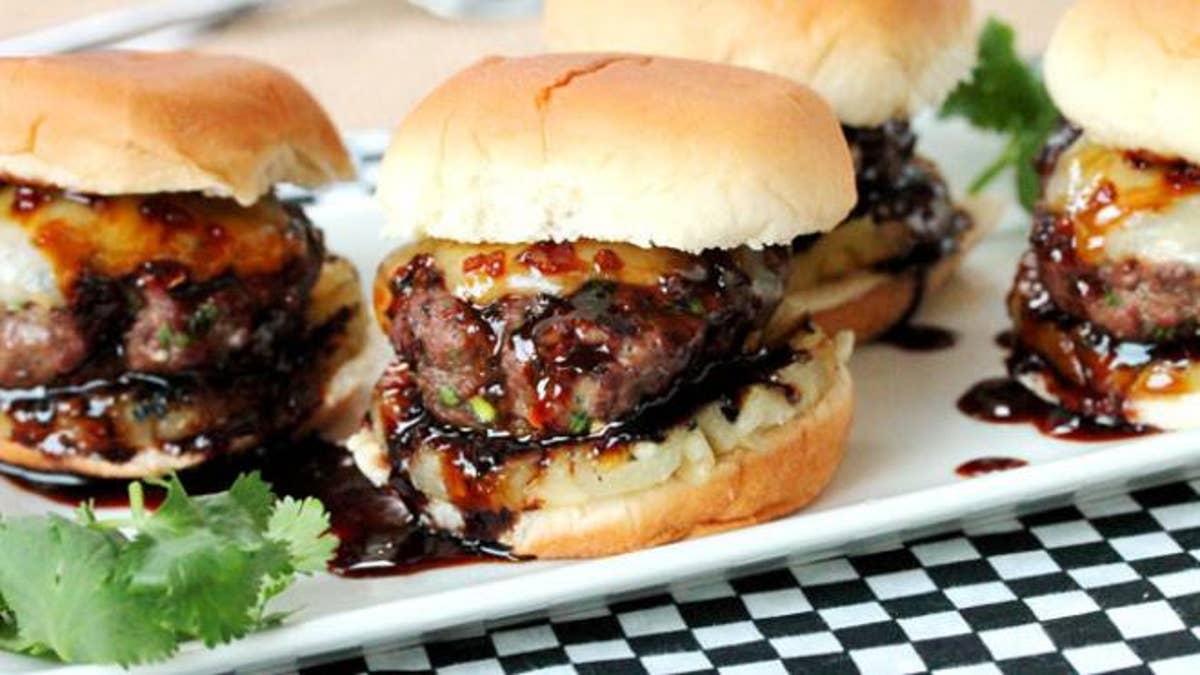 Now that's a real cheeseburger in paradise. Get tropical with your cheeseburger. This teriyaki glazed slider is savory and sweet-- perfect to satisfy hungry party snackers or serve as a full meal. Making your own teriyaki sauce couldn't be easier and Nancy from Coupon Clipping Cook adds grilled pineapple to her buns for an extra fruity kick.
RECIPE: Grilled Cilantro Burger Sliders with Teriyaki and Pineapple
4. Crispy Cheese Burger Sliders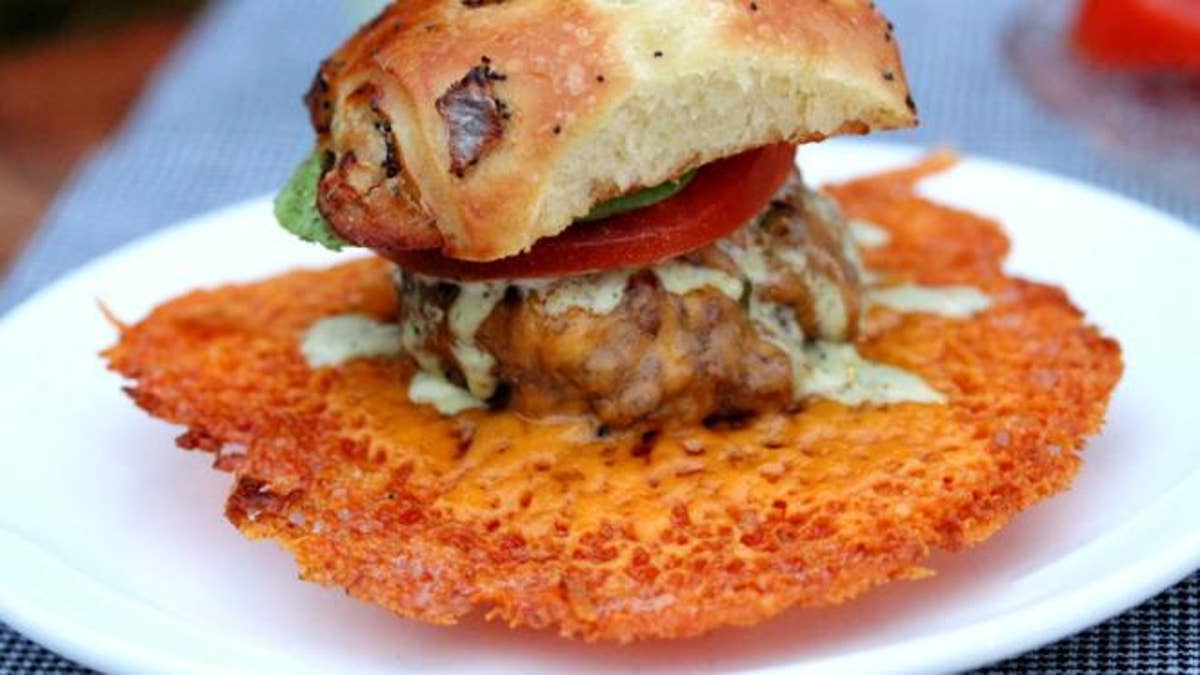 Those crispy crunchy cheesy bits are the star of this burger recipe from Nancy of Coupon Clipping Cook. Loaded with spicy jalapeno bits, these sliders are a great party appetizer of tailgate treat.
RECIPE: Crispy Cheese Burger Sliders
5. Cuban Burger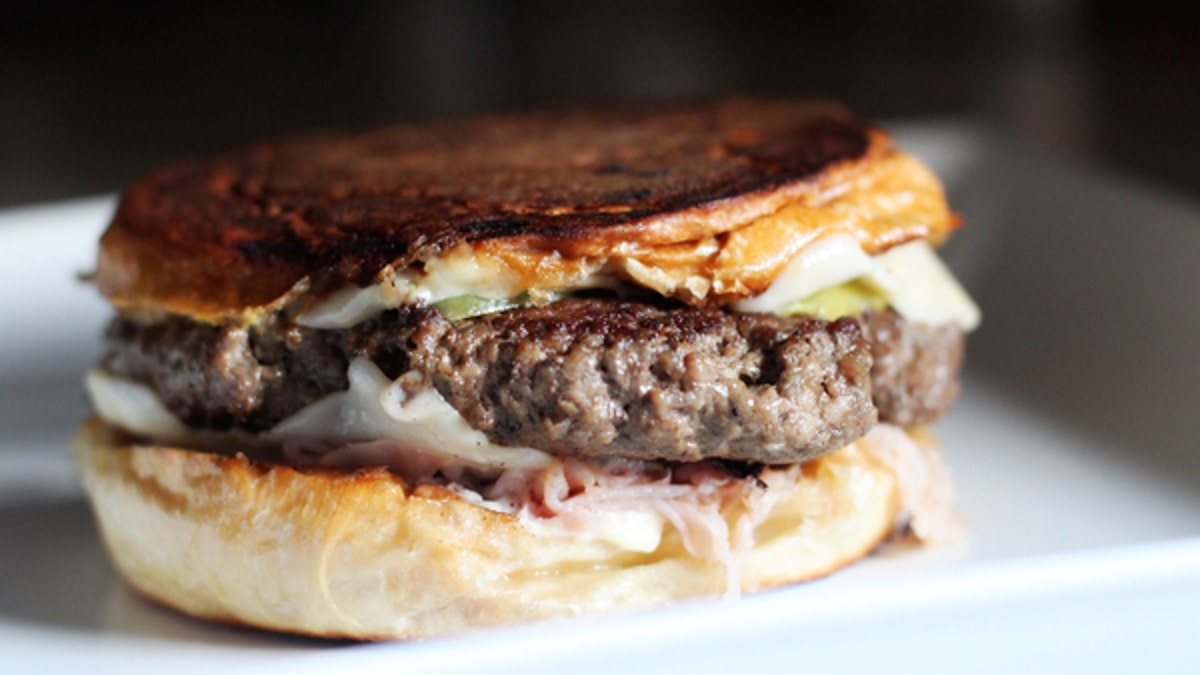 In this flavorful sandwich adaptation from Dax Phillips of Simple Comfort Food, a juicy burger patty is substituted for traditional pork. The result is cheesy, salty and utterly delicious. Cuban lovers rejoice: this may be the best way to enjoy pickles and Swiss cheese on bread.
6. Mini Cheeseburger Pies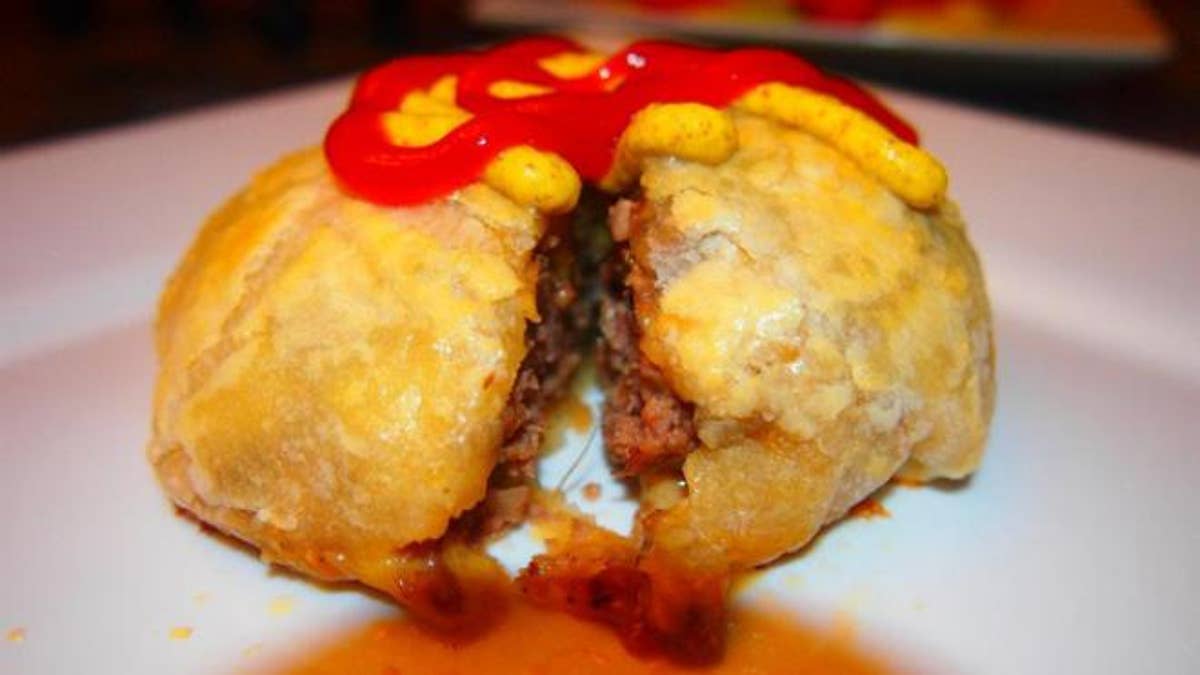 This handheld meat pie may become one of your favorite go-to dishes when you're craving a cheeseburger. Make it in a bigger size for a lunch or smaller for bite-size appetizers to keep a hungry crowd at bay.
RECIPE: Mini Cheeseburger Pies
7. Juicy Lucy Hamburger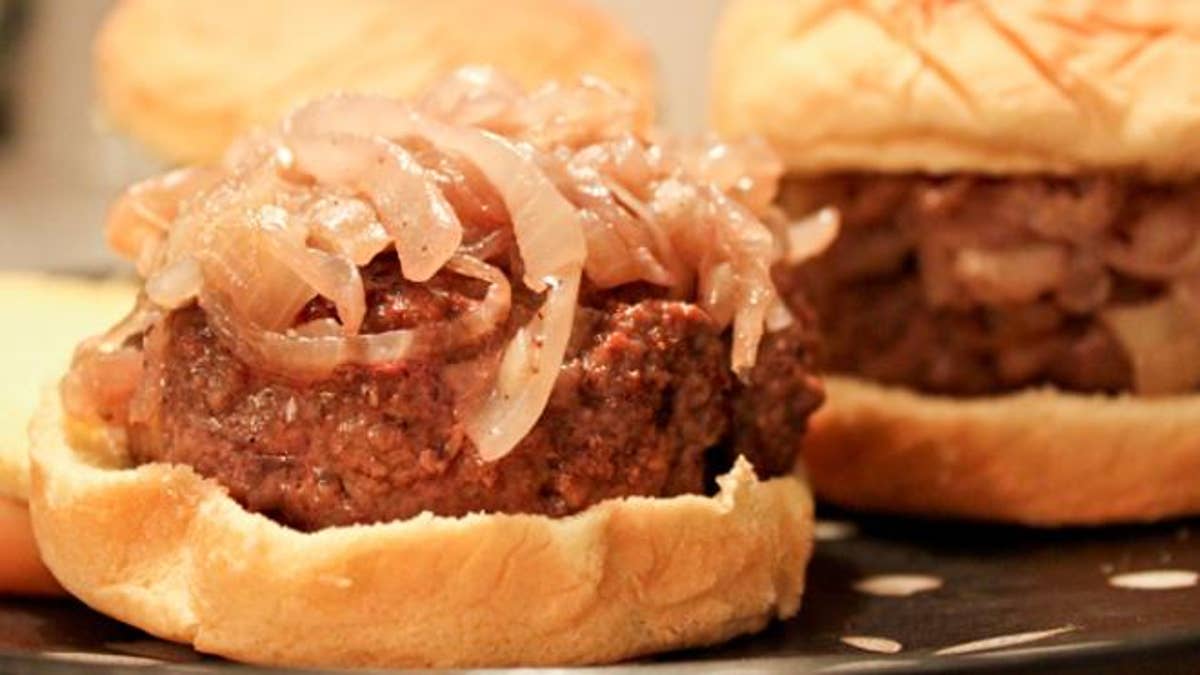 This seemingly plain patty has a cheesy, gooey center. Rather than melting cheese on top of the burger or bun, Juicy Lucy's has cheesy goodness cooked right into the middle for a salty surprise.
8. West End Market's Grilled Old Hickory Burger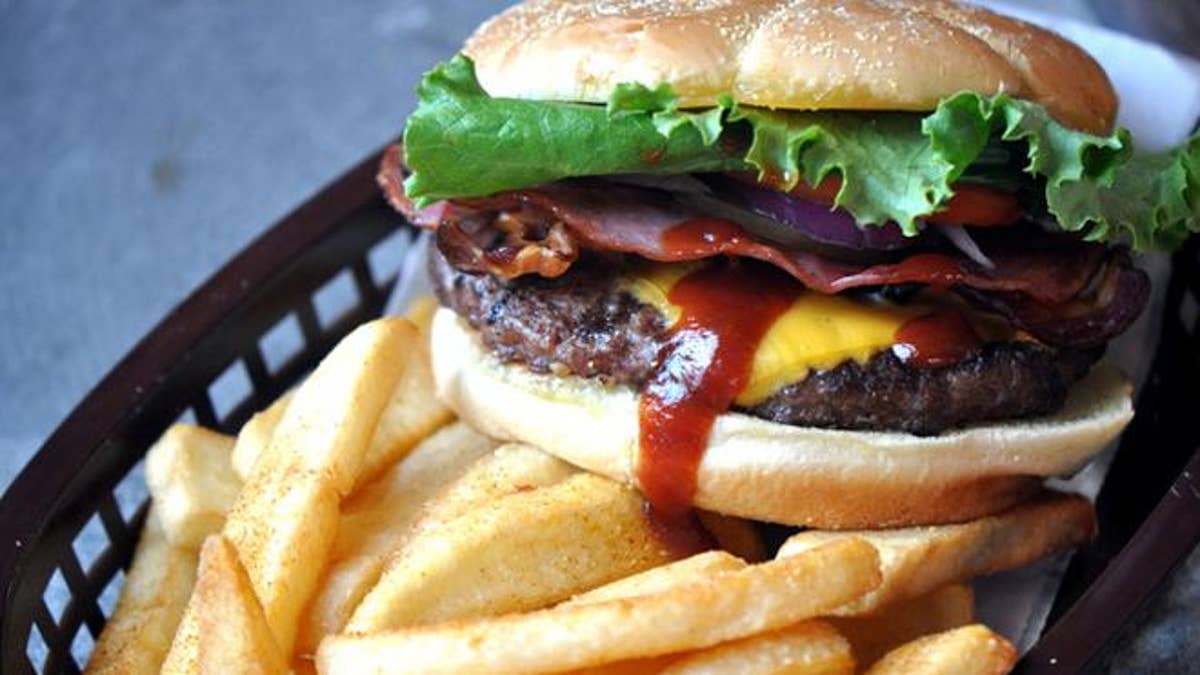 West End Market, one of Virginia Tech's premier dining halls, serves up this time-honored classic. Featured in the cookbook A Tasteof Virginia Tech (Mascot Books), this burger is so juicy and delicious, and is coated in all of the right ingredients- with a mix of cheese, bacon, and barbeque sauce.
RECIPE: West End Market's Grilled Old Hickory Burger
9. Corned Beef Cheeseburger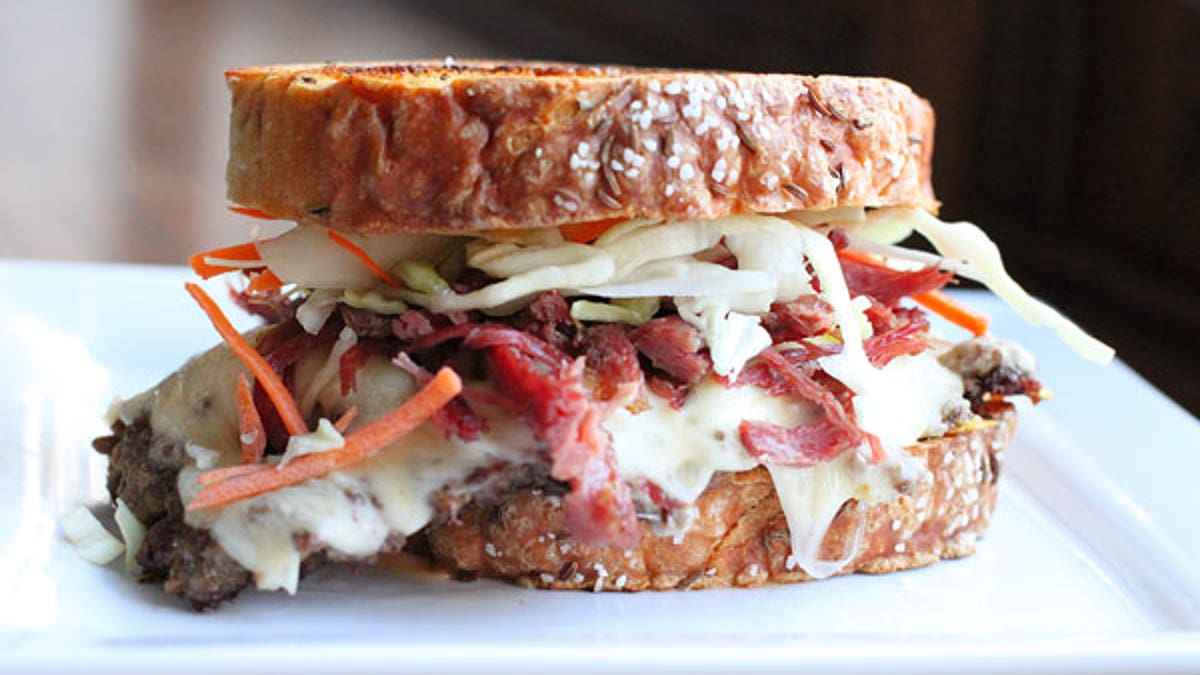 How do you improve on deli favorite? Add a burger patty, of course. This burger from Simple Comfort Food is loaded with corned beef and fresh slaw to satisfy multiple sandwich cravings.