7 sizzlin' taco recipes for National Taco Day
Tacos have become a staple comfort food in America. With endless stuffing possibilities--from beef, chicken, cheese, veggies, fish and more--the dish is as varied as the many chefs who claim they have the best recipe in town.
We've rounded up some of our favorite taco recipes that take this humble street food to new heights.
Heat up some shells or tortillas-- and don't forget about the margaritas-- to get cooking for National Taco Day.
1. Pink Taco Baja Fish Tacos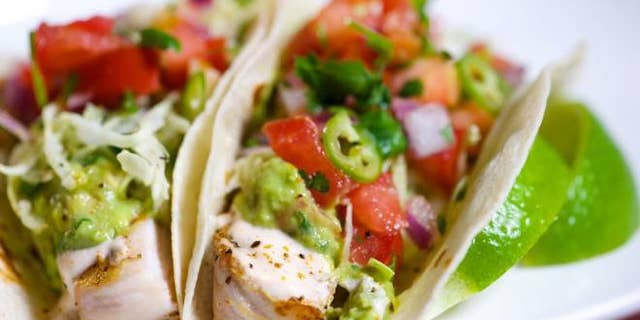 These grilled fish tacos are sure to be a crowd pleaser at your next fiesta. The fresh citrus dressing takes these bites to the next level.
RECIPE: PINK TACO BAJA FISH TACOS
2. Sizzling Mini Pork Tacos with Peach Salsa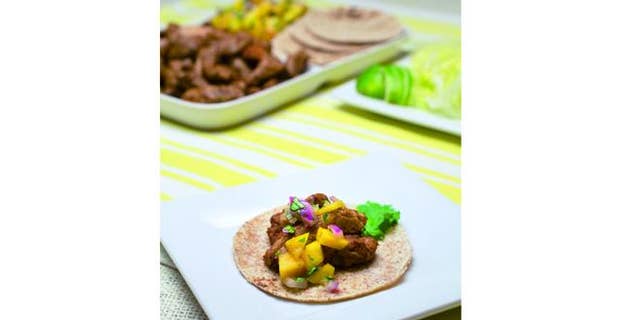 These petite pork tacos make a great appetizer or main course. You can refrigerate the salsa in an air-tight container for up to a week.
RECIPE: SIZZLING MINI PORK TACOS
3. BBQ Tacos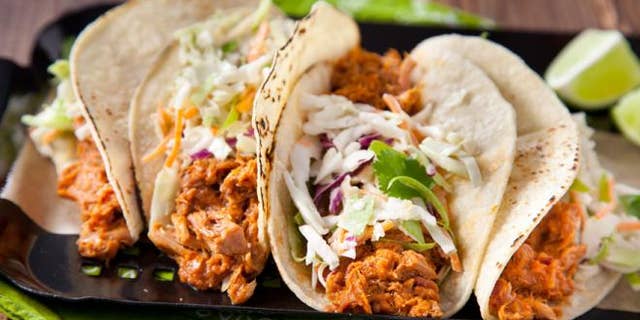 Grilling season may be over but that doesn't mean you have to put away the grill tongs just yet. Enjoy this twist on this traditional dish, which is sure to please the entire family.
4. Hill Country Breakfast Tacos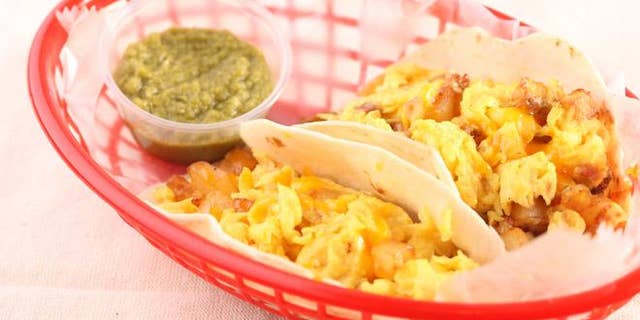 Start celebrating National Taco Day from the moment you wake up with these flavorful breakfast tacos. Experiment with your favorite egg toppers like bacon, avocado, various cheese and grilled veggies.
RECIPE: HILL COUNTRY BREAKFAST TACOS
5. Kale and Potato Tacos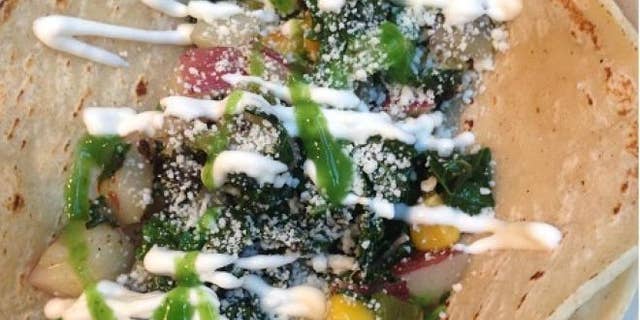 You don't have to be a vegetarian to enjoy this hearty bite. The finished product is balanced by salty, crispy potatoes, smoky peppers, sweet sauteed corn, nutty sauteed kale, spicy hot sauce and all brought together by Mexican crema and cheese. This taco is an example of why Mexican food is so approachable and satisfying.
6. Fiesta Shrimp Tacos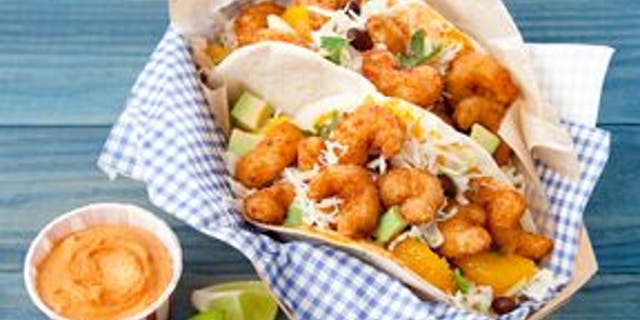 Have dinner on the table quickly with this recipe that uses popcorn shrimp.
7. Carne Asada Tacos with Watermelon Salsa and Minty Lime Crema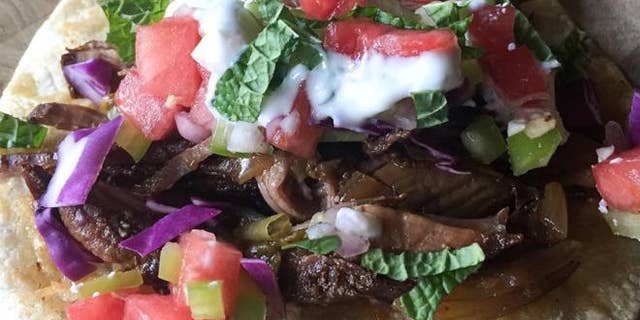 These crockpot tacos are moist, tender and incredibly flavorful. The carne asada is topped with a refreshing watermelon salsa and a drizzle of minty lime yogurt crema.
RECIPE: CARNE ASADA TACOS WITH WATERMELON SALSA