17 variations on the Bloody Mary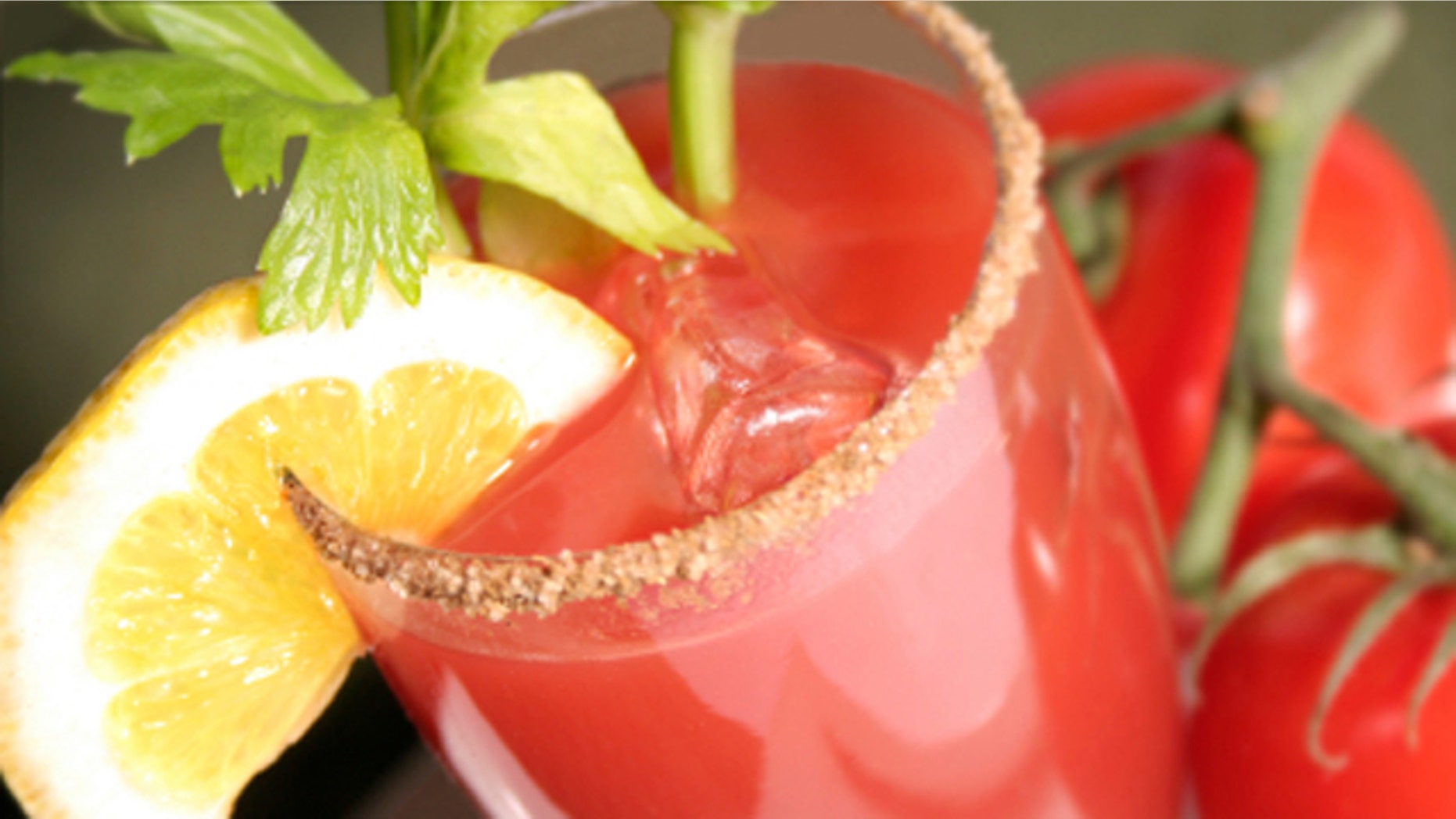 It's probably no coincidence that National Bloody Mary Day falls on January 1 — the beginning of a new year and possibly the continuation of hangovers from libations the night before. There's no better excuse than a day off of work (and a pounding headache) to whip up a Bloody Mary.
The history of the Bloody Mary isn't clear; some say that American bartender Fernand Petiot created the vodka cocktail at Harry's New York Bar in Paris back in the 1920s. That's a bit more plausible than another piece of folklore, that the Bloody Mary dates back to the reign of Queen Mary I of England in the mid-1550s —and is a tribute to her "violent and ruthless nature," writes the blogger behind Kitchen Talks. We'd rather prefer to think of our Bloody Mary not as a "blood bath."
Still, the Bloody Mary isn't appealing to everyone; as many can attest, some are turned off by a watered-down tomato juice mix and the strong burn of vodka. Which is why we're proud to see bars and restaurants from coast to coast mixing up new variations of the Bloody Mary. We've seen Asian-influenced Bloody Marys, with wasabi and Sriracha, Mexican-influenced Bloody Marys with mezcal and habañeros, and original Bloody Marys taken to the next level. Case example: the Epic Bloody Mary at Chicago's Dragon Ranch. This Bloody is made with moonshine, Fris vodka, Guinness, and Bloody Mary mix, but the true glory comes from its not one, but 10 garnishes. These includes beef jerky, a pork belly steam bun, a spare rib, a fried pickle, a pimento-stuffed fresno chile, and enough cured meats and peppers to make your heart stop. This is what we call "drinking your meal."
With so many innovative recipes, you'll be hard pressed to find a person at the table who doesn't enjoy a Bloody Mary.
The Asian Bloody Mary
The China Blossom in Boston serves this Asian Bloody Mary, a mix of Sriracha and wasabi. It's a true, kick-in-the-face Bloody Mary that will get you out of bed.
Talde Bloody Mary
The Talde Bloody Mary, served at Talde in Park Slope, Brooklyn, has everything you need for an Asian-infused bloody: wasabi powder, Chinese black vinegar, and one surprising ingredient, Guinness.
The Mezcal Mary
Add a different spirit to your New Year's celebrations: A mezcal, Mexican variation on the Bloody Mary, garnished with Chinese long beans, a lime wheel in black salt, a lemon wheel, an olive, and a cherry tomato (whew).
The Blackberry Mary
You might think this Bloody Mary is sweet, but it's got a kick, thanks to jalepeño slices and Stoli Hot vodka. The recipe comes from Terence Mooney at the W San Diego.
The Heirloom Tomato Bloody Mary
Over your average tomato? Use the hottest veggie around, the heirloom tomato, for a twist on the traditional Bloody Mary (served at the Napa Valley Grille).
The Butternut Squash and Bacon Bloody Mary
For the tomato-hater at the table, this variation combines two of our favorite things: butternut squash, and bacon. Because no brunch cocktail should be served without bacon.
The Anasazi Bloodless Mary
A Bloody Mary without the, well, blood? At the Inn of the Anasazi in Santa Fe, the restaurant serves a tomato-free Bloody Mary, a vodka cocktail infused with the same spices. You won't even miss the tomato juice.
The Chapel Tavern Bloody Mary
You may not typically infuse your vodka with horseradish, but in a Bloody Mary, there's no better way to serve it (without a clump of horseradish at the bottom of your glass).
Ostra Bloody Mary Mix
You'll never need to buy a Bloody Mary mix from the store again, once you master Ostra's bloody mix.
See all 17 Bloody Mary recipes here
More from The Daily Meal 
Best Bubbly for New Year's Eve Celebrations

13 Ways to Cure a New Year's Hangover

What to Do With Leftover New Year's Champagne

13 Favorite Champagne Cocktails for New Year's Eve