13 cocktails to spice up your Thanksgiving
Thanksgiving is the biggest day of the year for food-- but don't forget about the drinks.
Before you tuck in to your turkey, raise a glass to the start of the holiday season with one of these festive and cozy cocktails. Whether you enjoy these spirits before the big meal, with your turkey and gravy, or you save the best for last as dessert, these tasty drinks will definitely put you in the holiday spirit.
1. She's My Apple Pie Cocktail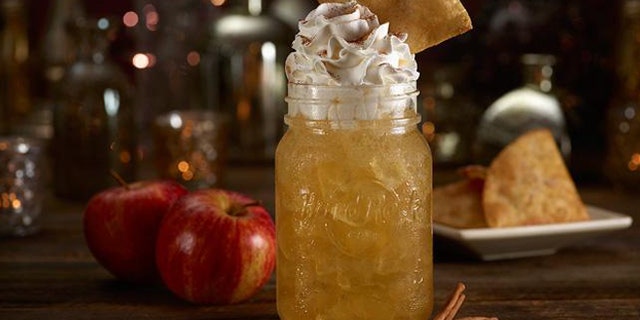 Hard Rock Cafe brings us this tasty Fireball Cinnamon Whiskey, apple and pineapple juices with Monin Salted Caramel shaken together and then topped with Angry Orchard Hard Cider and garnished with whipped cream and a cinnamon crisp. Make it at home for a fall-inspired treat.
She's My Apple Pie Cocktail Recipe
2. Sparkling Hard Pear Cider
This pear cider is the perfect go-to seasonal drink made with pear juice, hard cider and a splash of seltzer.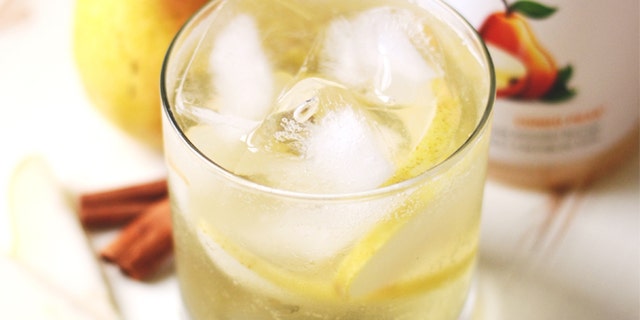 Sparkling Hard Pear Cider Recipe
3. Pumpkin Spiced Sangria
Pumpkin and spice and everything nice goes into this cocktail. Fruity yet savory, the seasonal ingredients enhance the flavors of the wine.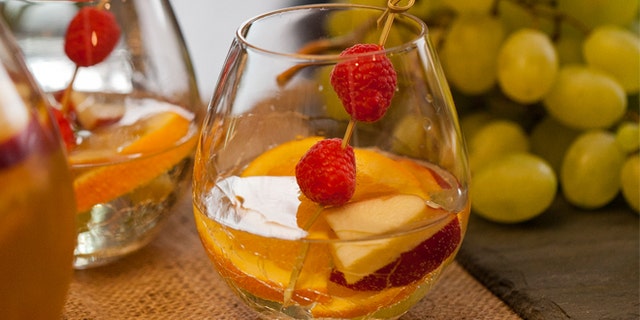 4. Sweet Potato Pie Cocktail
Skinnygirl Cocktails created this innovative cocktail to celebrate your favorite dessert flavors of Thanksgiving. The same nostalgic flavors of sweet potato can now be enjoyed as a low-calorie, delicious cocktail.
Sweet Potato Pie Cocktail Recipe
5. Shimmery Seasons Punch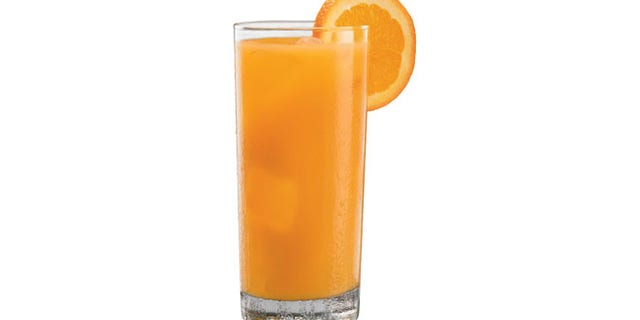 Light and bubbly, this starts off with sweet peach and mango notes--but finishes with a tingly tartness of crisp citrus sparkling wine and white cranberry juice flavors. This punch is a perfect blend to pair with your turkey dinner or with cheesecake and tart-like desserts.
6. Autumn Pear Cider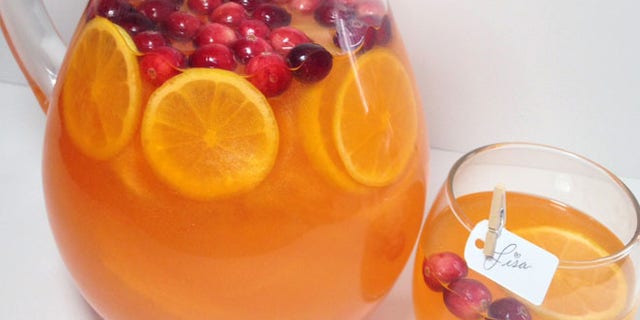 This seasonal drink made with Modelo Especial has a fruity and earthy tone with a hint of citrus to put you in the fall mood.
7. Blood Orange Margarita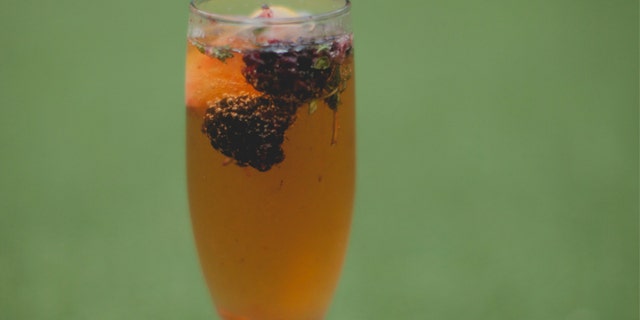 This sweet cocktail brings out tons of bright citrus flavors for a sunny take on a classic margarita. It can be enjoyed year round, but it's orange color and flavor make it a perfect fit for your fall table.
8. Prohibition Hot Toddy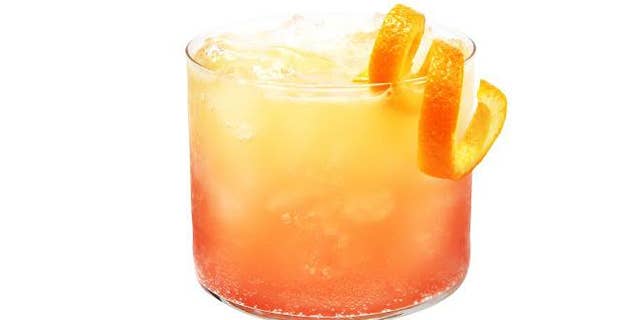 This cold weather hot toddy was created by bartender Kenneth McCoy from NYC's Ward III. The combination of delicate flavors from lemon, ginger and cinnamon with Cutty Sark, Prohibition Edition is the perfect warm drink to cozy up with after a deliciously filling meal.
9. Apple, Cranberry Fizz Cocktail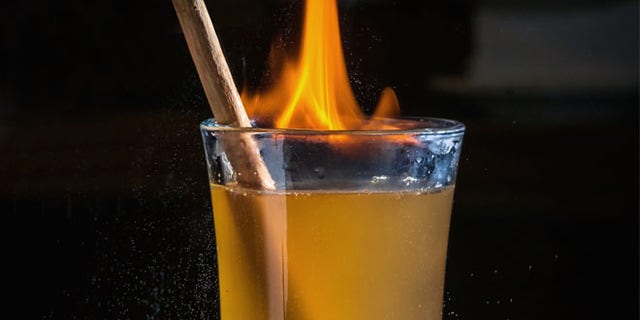 This drink has apple brandy and cranberry puree mixed in with sparkling prosecco that creates the perfect cocktail--not too heavy but still packs a punch. A cranberry skewer adds an elegant touch.
Apple, Cranberry Fizz Cocktail Recipe
10. Orange You Thankful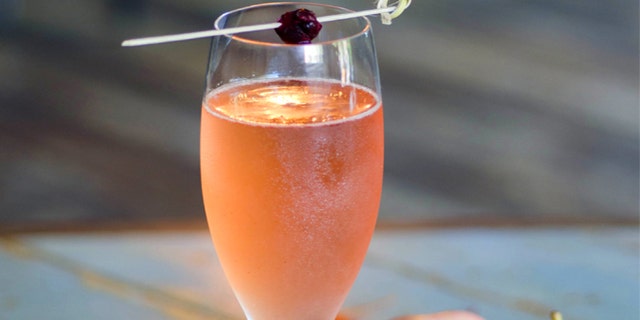 This refreshing orange juice paloma from Hornitos Tequila is perfect for watching football and eating far more food than you initially anticipated this Thanksgiving. It's citrus zing and honey flavor make it a great dessert cocktail.
11. Pumpkin Martini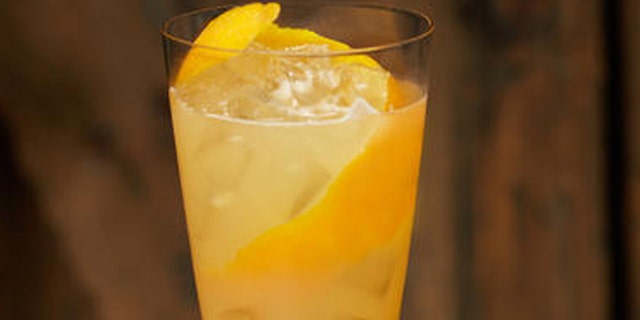 This guilt-free cocktail is pumpkin in a glass, and will get you in the spirit of the holiday season. Hottie Tottie uses organic fruit to make delicious, low calorie cocktails and drinks.
12. Cranberry Flower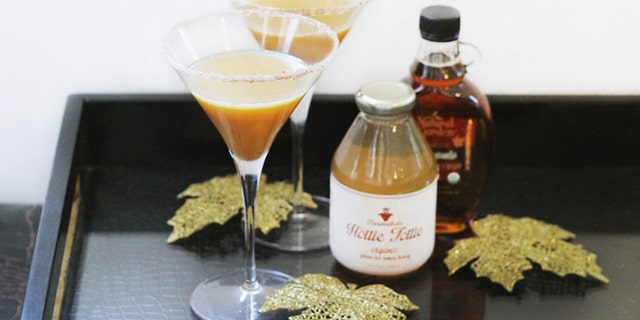 To compliment the Thanksgiving turkey this season, the Cranberry Flower cocktail gives you the sweet and tart flavor.
13. Spiked Hot Chocolate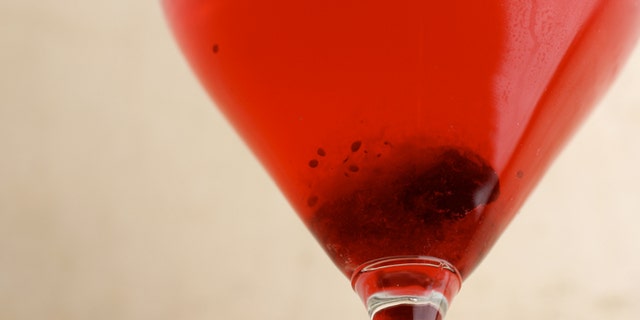 Spicy, smooth and decadent. Who knew chocolate and tequila could taste this good? Take your traditional hot chocolate to the next level with this unique cold weather libation that's part cocktail, part dessert.