1 in 20 diners has left a restaurant without paying, study finds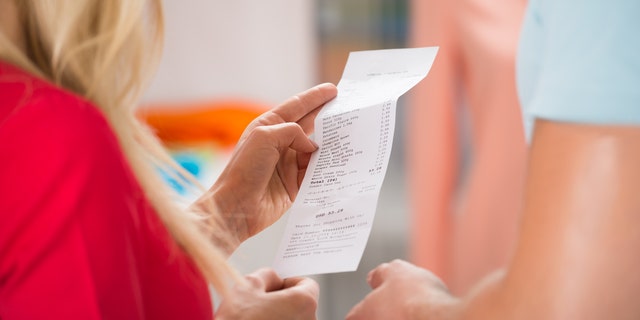 If you've ever dined and dashed without paying your restaurant bill, you're not alone: According to a new survey, one in 20 diners has left a restaurant without paying the bill.
The research found that most of the 2,000 respondents admitted to leaving as they were sick of waiting for the check, with 25 percent of people polled revealing that they'd consider dipping out early if they had to wait longer than 30 minutes for their receipt, reports SWNS.
Specifically, the data found that nine minutes and 57 seconds is the average time restaurant goers typically wait before being handed their check.
MAJORITY OF MOMS HIDE SNACKS FROM THEIR FAMILY, STUDY FINDS
The research, however, was reported alongside news of a credit card company which is testing a new "invisibill" payment app which would allow customers to leave an eatery as soon as they finish the meal, with payment being credited to the establishment automatically. Aptly dubbed "Dine & Dash," the app — from a credit card company called Barclaycard — is being tested at an eatery in London.
"Eating out is something we all look forward to, yet our research shows that waiting to pay is an increasing frustration," said Nick Kerigan, managing director of future payments for Barclaycard. "Building on our experience in 'invisible payments,' we wanted to create an innovative solution that removes any barriers to enjoying the meal, whilst also helping restaurants deliver great service and keep those diners coming back.
'FIXER UPPER' STARS CHIP AND JOANNA GAINES OFFICIALLY OPEN MAGNOLIA TABLE RESTAURANT
Further, a different poll of 300 restaurant owners found that 67 percent like the notion of an "invisibll" way for their customers to pay, The Independent reported.
FOLLOW US ON FACEBOOK FOR MORE FOX LIFESTYLE NEWS
Dine & Dash will be tested at the Prezzo's restaurant's St. Martins Lane Avenue location in London on March 13.