Sri Lanka Easter massacre highlights how Christian persecution is on the rise across the world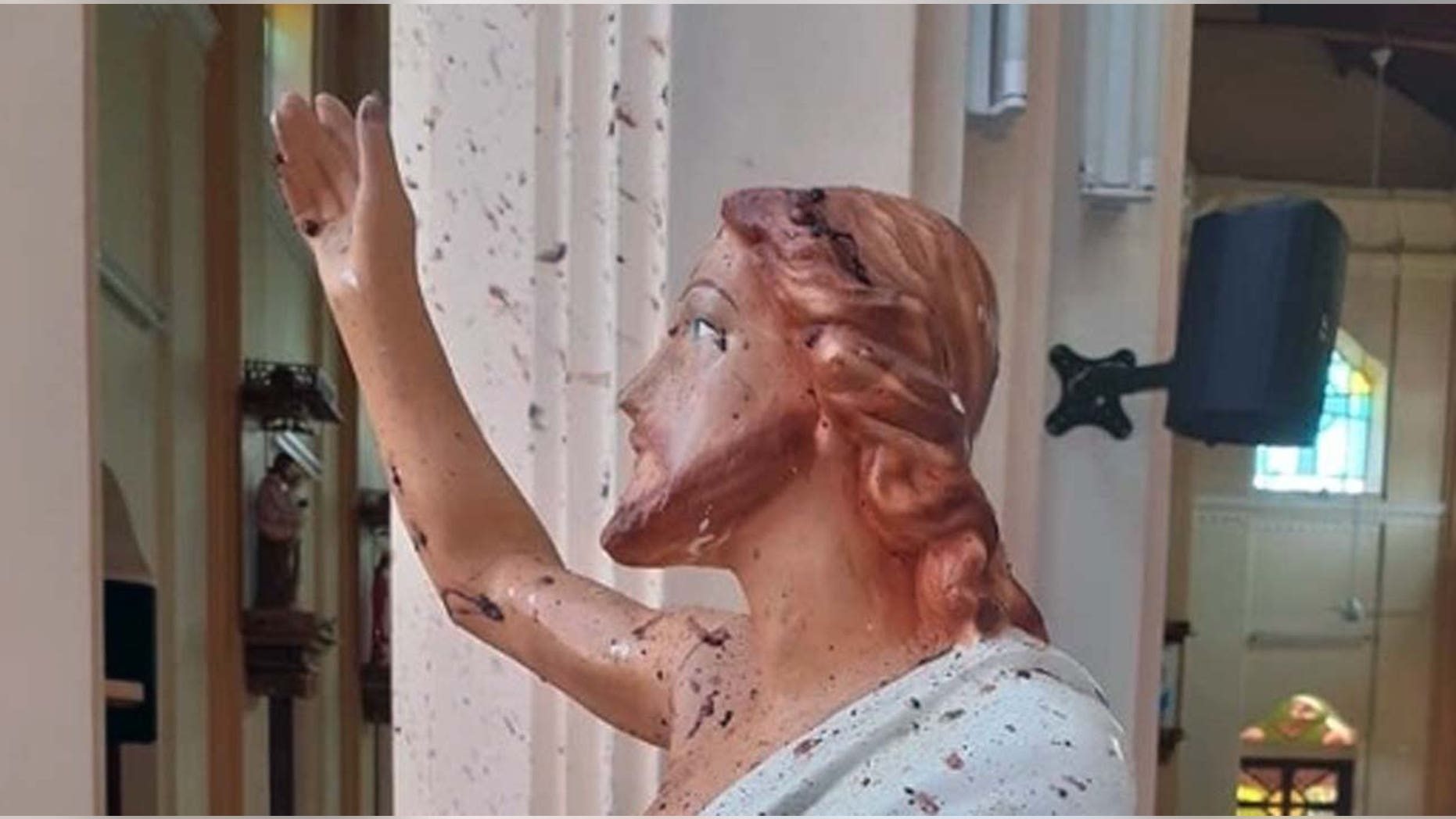 As believers around the world flocked into churches to celebrate Easter Sunday, hundreds of Christians in Sri Lanka were slaughtered on what is considered to be one of the holiest days for the religion.
Authorities believe they were targeted by Islamic militants -- but Christian persecution has become a growing and disturbing trend across the world. The number of Christian killed for faith-related has increased almost four-fold the past six years, from 1,201 in 2012 to 4,136 in 2018, according to the Open Doors World Watch List.
Open Doors USA, which supports persecuted believers around the world, said Sunday's massacre underscores the troublesome problem.
TERRORIST ATTACKS ON CHRISTIANS 'HAPPENING MORE AND MORE': EX-FBI SPECIAL AGENT
"We're shocked. A religious attack of this scale, coordinated with this much detail," Open Doors senior communications manager Sarah Cunningham told Fox News. "It's unprecedented."
The non-profit has been working with partners on the ground for decades but has only seen attacks at a village or neighbor-to-neighbor level.
NORTH KOREA PRISON CAMP SURVIVOR: 'AM I A CHRISTIAN? YES. I LOVE JESUS. BUT I DENY IT'
"So to have multiple bombs," Cunningham added, "it reflects much more intense coordination than we've seen in this area."
On Sunday, a local Islamic militant group reportedly bombed three different churches in different cities, killing hundreds and injuring even more, in the Indian subcontinent.
"Please pray for all the people who were affected by this," said Sunil, an Open Doors worker on the ground in Sri Lanka. "Many are injured or grieving the loss of loved ones. Pray for strength and comfort and for His healing hand upon them."
ISIS NIGHTMARE PROMPTS SOME MUSLIMS IN THE MIDDLE EAST TO CONVERT TO CHRISTIANITY 
Sunil reports people are still missing, mostly children, and with the government shutting down messaging apps and social media in the wake of the bombing, it has been more difficult for groups to communicate.
There are 1.9 million Christians in Sri Lanka, a minority in the country of 21 million. The majority religion in the country is Buddhism. Sunday's Easter massacre marks the first Christians were attacked by bombs in the island nation -- though they have face persecution in the country. Sri Lanka is 46 on a list of the 50 most persecuted countries, according to Open Doors USA.
CHRISTIAN CHURCHES, CEMETERIES TARGETED BY ISIS NOW BEING REBUILT AFTER FALL OF CALIPHATE
"These coordinated attacks against churches in Sri Lanka were planned on Easter to strike fear in the hearts of Christians," David Curry, CEO of Open Doors USA, said in a statement. "But this sort of tactic will not prevail this Easter. I call on all Christians to unite in their suffering and in their testimony of how Jesus triumphs over death."
Islamic terrorists have targeted Christians around Easter several times before. In 2017, ISIS carried out twin church bombings in Egypt on Palm Sunday that killed 45 Christians and injured more than a hundred. In 2016, 75 people were killed in an explosion in Lahore where Christians were celebrating Easter.
HUCKABEE ON SRI LANKA ISLAMIC TERROR: NOTHING COULD BE MORE COWARDLY, DISGUSTING
"It's definitely a trend we're seeing," Cunningham added. "We see that in many countries. For example, in Egypt and Pakistan, Christians do run a higher risk of being attacked during Christian holy days -- like Easter and Christmas."
CHRISTIAN PERSECUTION SET TO RISE 'SHARPLY' IN 2019, GROUP WARNS
Open Doors is on the ground coordinating with local leaders in Sri Lanka, helping with what is needed most - from prayer to critical medical care.