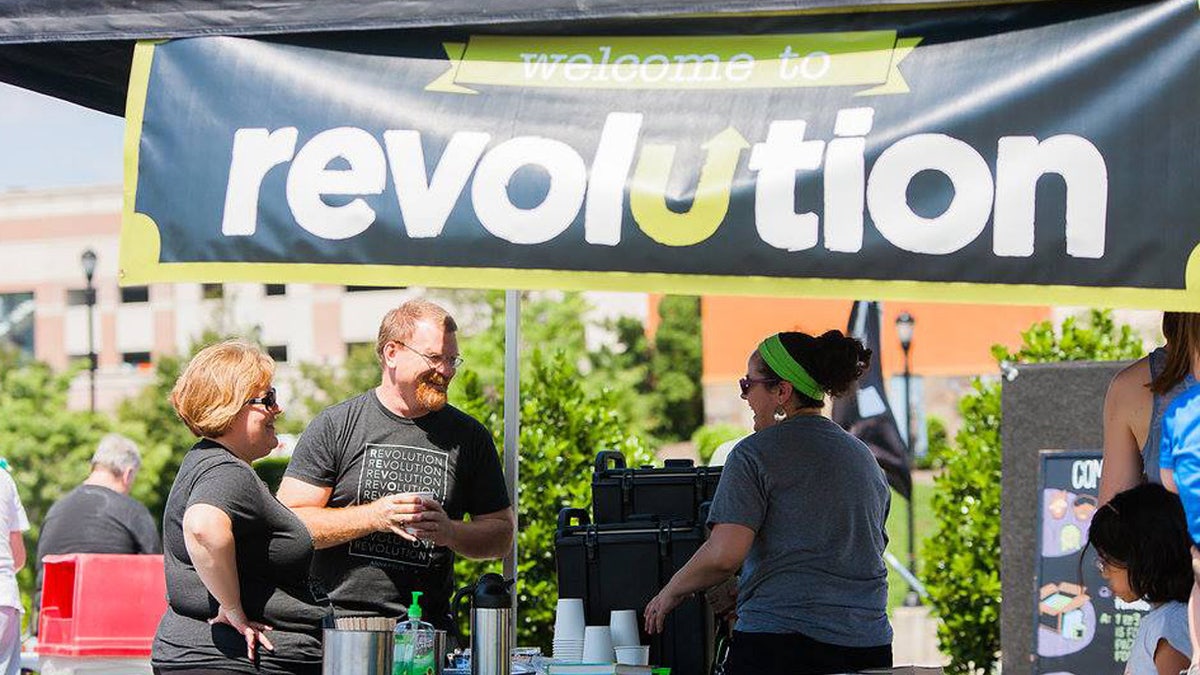 A small church in Annapolis, Md. has made a big impact on 900 families across the state.
Revolution Annapolis, a non-denominational church, sent out letters last Monday to families in 14 different counties, informing them that their medical bills -- some a few hundred dollars and others hundreds of thousands of dollars -- had been forgiven, wiped clean, with no strings attached.
ALABAMA NAVY ROTC SENIOR CREDITS GOD FOR SURVIVING BRAIN INJURY: 'MEDICAL SCIENCE CAN'T EXPLAIN MY RECOVERY'
The 170-member church raised $15,000 in December and in January partnered with the non-profit, RIP Medical Debt, to forgive $1,893,288.73 of medical debt in central and eastern Maryland.
"We did this because we believe it is the church's job to be radically good news to the people in its community," Lead Pastor Kenny Camacho told Fox News. "We want our city to look and feel different because we are here, period."
The church's original goal was to help Annapolis, but as more and more money came in, they realized they could have an even greater impact and reach.
"Our hope is that this project will challenge other churches and organizations to do more. We are a small church...but God ended up doing more with our $15,000 than we could have ever hoped," Camacho said. "We can all make a difference."
CLICK HERE TO GET THE FOX NEWS APP
Revolution was inspired after seeing a Texas megachurch go through RIP Medical Debt to forgive $10 million in medical debt for 4,000 local families and veterans around Easter last year.
Pastor Stephen Hayes of Covenant Church told Fox News they wanted to impact their community in a meaningful way instead of spending the usual amount of money on Easter promotion, they gave it to the non-profit.
TEXAS CHURCH HELPS FORGIVE $10 MILLION IN MEDICAL DEBT FOR VETERANS, LOCAL FAMILIES
"We began to ask the question," Hayes said, "'If our doors closed tomorrow, would our city even notice?'"
They will notice now.