Zoe Kravitz recreates mom Lisa Bonet's nude photo shoot 30 years later
NEWYou can now listen to Fox News articles!
Zoe Kravitz has recreated her mom Lisa Bonet's iconic nude photo shoot, 30 years after the original.
The 29-year-old stripped completely naked for the November cover of Rolling Stone, exactly like her actress mom did for the magazine's Hot Issue back in 1988.
Lisa, now 50, stunned in nothing but a sheer white shirt on the iconic cover, before posing completely in the nude inside the magazine.
And keen to follow in her mom's footsteps, Zoe has now done the same — although she braved to bare all on the front of her issue.
Wearing minimal makeup and concealing her bare chest with her hands, the "Big Little Lies" star proved her natural beauty as she smoldered for the camera.
While she opted to go without the shirt, Zoe proved her striking likeness to her mom by posing with the same loose, wavy hairstyle and one leg cocked in front of her.
Zoe admitted to the magazine that she'd always adored the image of her mom, which she feels is an iconic work of the publication.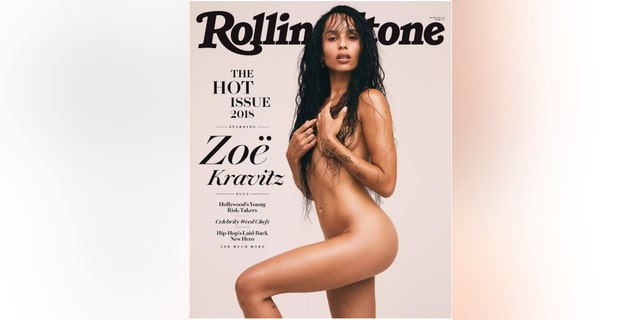 She said: "I've always loved that cover so much. When I think of Rolling Stone, that's always the image that pops into my head. It's a really striking image of her. It's beautiful."
While their covers are not exactly the same, Zoe confessed she was delighted to experience her mom's ambitions and mindset for a short while.
"I think she was a little bummed when they used the shirt picture as the cover," she explained.
"It's less about the picture, and more about doing the thing my mom intended to do. That feels cool."
Lisa welcomed Zoe with rock singer Lenny Kravitz back in 1988, one year after the pair eloped in Las Vegas.
She and Lenny split in 1993 but the trio have remained close ever since, with Lisa revealing their relationship was "fantastic full-on family love" to Porter earlier this year.