'Wonder Woman' sequel may feature cameo from Lynda Carter
"Wonder Woman" has been a decided hit at the box office, and fans are already looking ahead to the seemingly inevitable sequel. Now, the original Wonder Woman actress says she might make an appearance in the next one.
While Gal Gadot has made the role of Diana Prince popular in the modern day, the first actress to don the costume and rope bad guys with the lasso of truth was Lynda Carter. The 65-year-old actress, who continues with the DC universe as President Olivia Marsdin on the CW series "Supergirl," played Wonder Woman throughout the three-season run of the 1970s TV series.
Speaking to People, Carter confessed that she almost had a cameo in the 2017 film, but wasn't able to work it out with director Patty Jenkins in time. However, if another movie comes to fruition, she might make an apperance.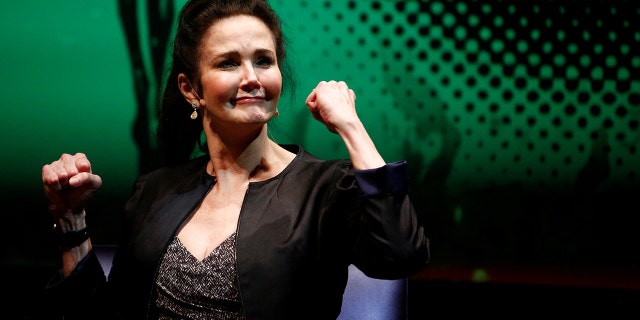 "We were trying to get me in the first one and we couldn't make it work with our timing," she said. "It really is up to Patty, and if it works in an organic way it'll be great fun and it'll be wonderful to do."
The actress added, "Am I open to it? Absolutely. I adore Patty Jenkins, and it'll be wonderful to do. But we'll just see how that goes."
At the moment, a sequel is not yet confirmed. As a result, Jenkins has not officially signed on for anything. However, recent rumors hint that the sequel is very much in the works and will be set in the 1980s and pit Diana Prince against the Soviet Union.