Woman Accused of Stealing From Alex Trebek Claims She Is a Prostitute, Not a Robber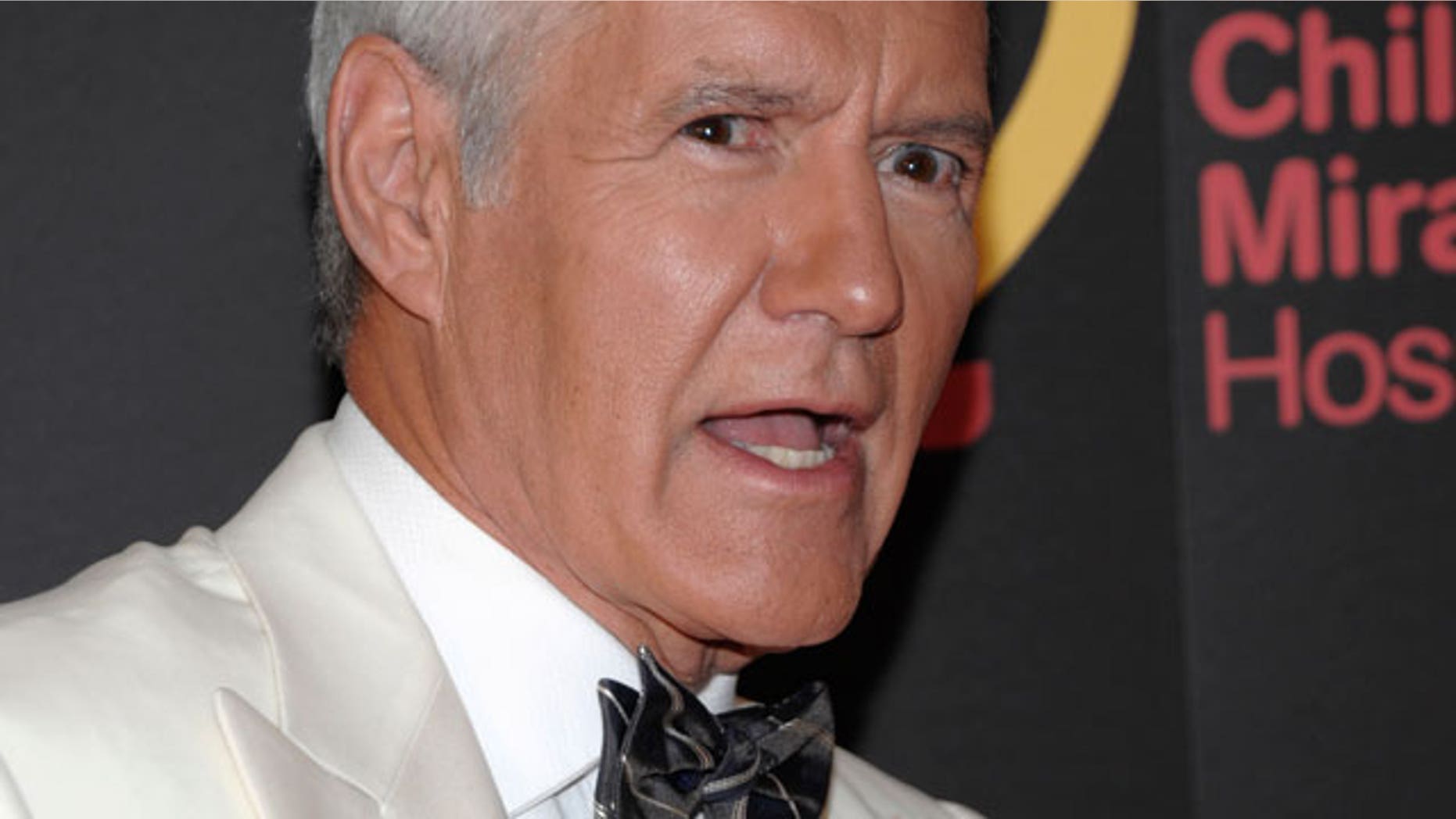 The woman accused of breaking into "Jeopardy!" host Alex Trebek's San Francisco hotel room is putting forward a novel defense: Her lawyer says she's a prostitute, not a thief, the Los Angeles Times reported.
Lucinda Moyers, who was arrested after allegedly sneaking into Trebek's hotel room, prompting the quiz show host to chase her down. She is accused of stealing a wallet, bracelet and $650 in cash.
Attorney Mark Jacobs, who represents Moyers, told the San Francisco Examiner that Moyers was at the Marriott Marquis hotel to meet a client, but the man who hired her never answered his door. Moyers claims she never entered Trebek's room.
Moyers pleaded not guilty to one count of residential burglary and one count possession of stolen property. She remains in custody on $625,000 bail.
Prosecutors say Moyers was convicted in 1990, 1991 and 1997 for burglarizing hotels in San Francisco and has spent more than 12 years in jail.
Trebek says he awoke to hear someone rummaging through his belongings and reportedly found Moyers in the hotel hallway. He chased Moyers down the hall, injuring his Achilles tendon in the process. Trebek was in California filming the National Geographic World Championship.
Click here for more on this story from the Los Angeles Times.