With 50's Flair & Mexican Soul, Luz Rios Sings "I Love You Boy"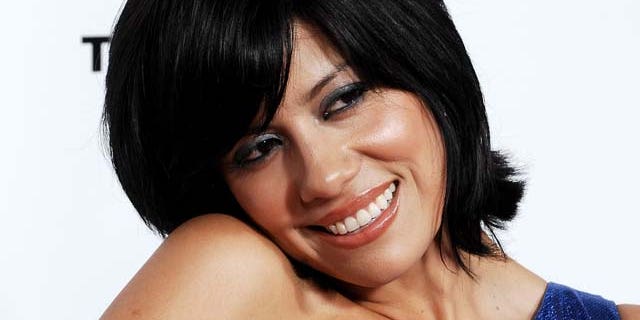 California native Luz Rios is taking her fans back to the 50's with the release of the music video of her single "I Love You Boy."
"With this album I was really inspired by the Supremes, by Diana Ross and the 1950's era," Rios told Fox News Latino. "It's a mix of pop, reggae and cumbia."
The Latin Grammy nominee says that listeners can expect "a fun and fresh" song that is sure to put them in a good mood.
"At the end of the day love it what really matters," she explained.
Her latest album, "Liberación," will drop in December. Rios believes the disc highlights her vocal strength and her optimism, which she says she takes on after the Queen of Salsa.
"The lyrics are very positive," Rios said. "With the economic situation happening now we are all affected."
"I love Celia Cruz," she added. "When I listen to her music I get in a good mood."
The pop singer emphasized that young Latinos looking to make their mark in the music industry should keep in mind that being an independent artist is an option that can pay off.
"I had no choice. I had to do it myself," said Rios. "It hasn't been easy and it makes you appreciate each and every moment."
"It's a wonderful career where one has to be extremely focused, has to stay positive and can't give up."
With the Regional Mexican Billboard Awards looming, Rios says she's overjoyed and proud to be attending the prestigious ceremony.
"Reginal Mexican music is such a big part of our culture," Rios said. "It's what we breathe. For them to give them that recognition it makes me very happy."
Rios, who talks about the importance of incorporating Mariachi in her music, feels that the Regional Mexican Billboard Awards are just the beginning of "a great movement" in music.
"It's what people love to hear the most in Mexico," said Rios. "It's going to be huge."
You can reach Alexandra Gratereaux at: Alexandra.Gratereaux@foxnewslatino.com or via Twitter: @GalexLatino
Follow us on twitter.com/foxnewslatino
Like us at facebook.com/foxnewslatino