Wilmer Valderrama, Demi Lovato could team up in new film project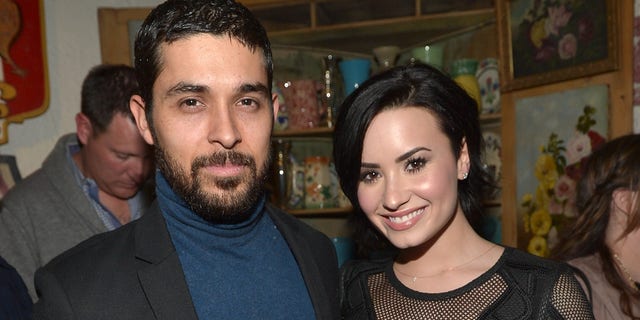 Wilmer Valderrama and Demi Lovato are teaming up for more than just love.
The long-time couple is reportedly working on a new movie together, which will mark Valderrama's feature film directorial debut, according to E! News.
"I won't be able to (film) it this year because this year's pretty much gone with my schedule but early next year, I'll probably be directing my first big film," he said while promoting his new indie murder thriller, "The Girl is in Trouble."
Valderrama, 35, continued, "I'm going to be in it as well. When I did 'Larry Crowe' and I saw that Tom Hanks could direct, produce, write and star in a movie all at the same time, he kind of gave me hope that it was possible for me to do, too."
The former "That 70's Show" star said he can't confirm if girlfriend Lovato will be handling the soundtrack, but that they are looking into projects together in the future.
"I can't confirm but her and I are definitely looking forward to doing a bunch of things together and it will come together once we make an announcement in the next couple of weeks."
Valderrama and Lovato recently celebrated the singer's third anniversary of sobriety with loving posts on social media.
"I wish I could put into words how grateful I am for this man right here," Lovato, 22, captioned a picture of the two kissing. "But my love has grown to a level that words could never possibly express how much this man completes me... He's loved me the way I never thought I deserved to be loved and with this day marking my 3rd year sober… After sharing my ups, putting up with my downs and supporting my recovery… he still never takes credit."
On Instragram, Valderrama captioned an picture with: "Today, we lay another stone together. It is now 3 years since you said: I am more important [than] any past, demon, disorder or addiction. Where you decided that YOUR life was worth living while loving yourself. And I'm sure glad you did," he wrote. "I knew then the woman you've become now. I am proud and honor[ed] to be front row to see the world you are about to change. I love you Demi."
Like us on Facebook
Follow us on Twitter & Instagram